If your moving day is approaching, you probably already feel stressed. Moving involves much more than merely packing and transporting your items.
A successful move requires a lot of:
planning
organization
coordination
packing supplies
proper tools
suitable vehicle
There are a lot of things to take into account.

Consider the many advantages of hiring a professional moving company if you're starting a new chapter and preparing to move.

A reliable and trustworthy moving company will make all the difference in your next moving experience.
Top 15 Reasons Why Choose Moving Company
Moving your home or office from one place to another isn't just time-consuming; it's a daunting task requiring a lot of planning and physical skills.

Working with a professional moving company will benefit you in many ways, whether it is a local or out-of-state move. So, if you are thinking about hiring professionals, here are a few reasons to do it:
Professional Service
Free Estimate
Accountability
Efficiency And Safety
Professional Tools & Equipment
Movers Can Anticipate Your Needs
Cost-effective
No Injury And Damage Risks
Saves Time And Energy
Additional Services
Personalized Services
Peace Of Mind
Focus On Job And Family
Prevents Items From Getting Lost
Third-party Partners
A professional and experienced moving company will be the most reliable solution.
First, the moving crew undergoes strenuous training to protect themselves and your items.
Also, they know to use tools, equipment, and proper techniques to complete the move seamlessly.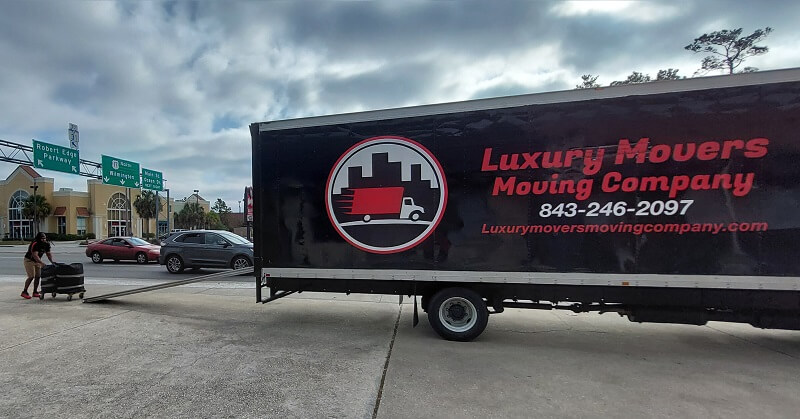 Getting a free estimate allows you to set the budget for your move and prevent financial chaos. Each reputable moving company will give you a free estimate for your moving requirements, so you can easily plan your activities and decide which services suit you the best.
When hiring a moving company, they are responsible for your move. So they will make sure all your belongings arrive safely at the new location. In the event of any damage, you can seek compensation.

If you move on your own, that can result in added cost and stress during the move. For example, moving a couch or other large item can easily damage your walls.
A professional and experienced moving company will be more efficient at handling and moving your items than you. It is because they do it daily and use proper techniques to move your belongings quickly and hassle-free.

Hiring a moving company will result in a much safer moving process. The moving crew knows how to wrap, pack, load, transport, and unload your items damage-free.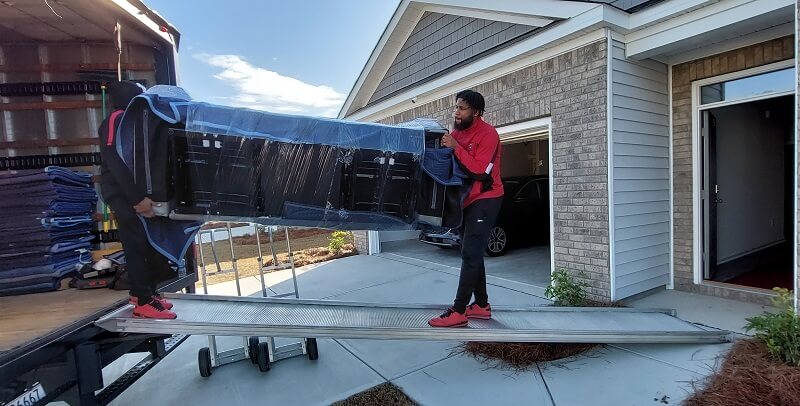 5. Professional Tools & Equipment
When you hire professionals to assist with your move, they will load and carry all your heavy, bulky, fragile, or odd-shaped items. Moving companies use the right equipment to make your move a breeze. In addition, professional movers ensure that your items are protected during every step of the moving process.

For example, if you want to relocate your piano, professional movers will use dollies, ratchet straps, ramps, and many protective packing materials.
6. Movers Can Anticipate Your Needs
Professional movers have a lot of experience behind them, so they can anticipate the type of packing materials you need, box sizes, protective materials for your house, etc.
At first, hiring a moving company isn't a cost-effective solution. However, if you move on your own, you will have to spend money on buying packing materials, such as boxes, tape, furniture pads, special moving equipment, a rental truck, etc. Considering these costs, you will likely have spent the money to hire professional movers.
8. No Injury And Damage Risks
Non-professional movers risk severe injuries while loading, moving, and unloading their belongings. For example, untrained people can easily hurt their backs or twist their ankles while lifting and moving heavy items and boxes.

Lifting, loading, and handling heavy, bulky, or fragile items can be tricky. Due to inappropriate handling, you can injure yourself and easily end up in the hospital.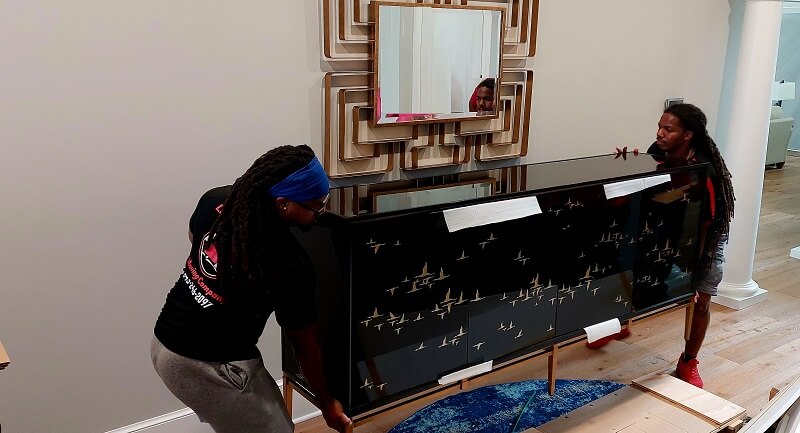 It could take several days or weeks to complete if you try to move independently. On the other hand, a professional moving team has a lot of experience and uses proper techniques and tools to complete your move quickly, hassle-free, and efficiently.

Moving is challenging; it's back-breaking labor, so why don't you leave it to professionals?
Many professional moving companies offer a menu of services to meet your needs. Count on loading and unloading, heavy item moving, one-item moving, packing, etc.
These add-on services will make your move much more manageable.

For example, if you choose a packing service, you don't have to buy any packing materials; pro movers will come fully equipped. Plus, they will pack everything to keep it protected.
11. Personalized Services
Finding a reputable moving company that offers moving services tailored to your needs is essential because everyone's moving requirements differ.

For example, if you need help packing your large or fragile items, ask your mover about custom crating. services they may provide.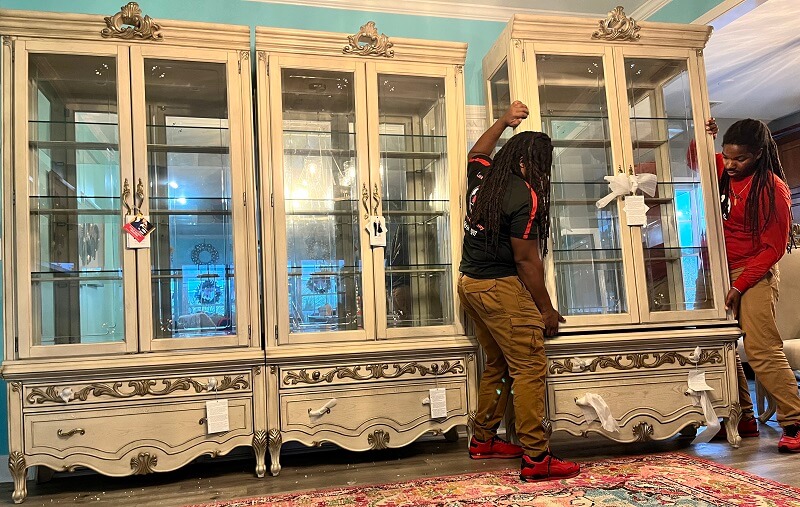 You can rest assured that you have left this challenging task to professionals.
A professional moving company will go out of its way to make your move as easy and stress-free as possible.
13. Focus On Job And Family
Although you're moving, you still need to focus on day-to-day tasks. A professional moving company's support will make it easier for you to navigate your daily obligations with your job and family.
14. Prevents Items From Getting Lost
Moving is chaotic, and it's easy to lose track of a box or two when doing it yourself.
The movers will keep an inventory of all the boxes and items you want to move so they won't get lost.
Maybe your new home or apartment isn't ready for all your items, or you're currently downsizing.
In that case, your moving company can recommend a storage facility.
Many moving companies work with storage companies to provide full service to their clients. Usually, they offer overnight, short-term, and long-term storage solutions. Leave your belongings in secure, clean, climate-controlled units until you can take them back.
Besides all the advantages mentioned in the section above, hiring professional movers provides peace of mind and relieves stress. As a result, your moving experience can be smooth and stress-free.
You can't put a price on that.