GET FREE QUOTE
Are You Moving Locally In
The Myrtle Beach Area?
Get a FREE Estimate, And Let Us Do The Heavy Lifting!
Affordable Pricing
Stress-Free Experience
Licensed & Insured
Highly Trained Team
5.0 Rating From 130+ Reviews
Item Safety Guarantee
Exceptional Customer Service
Locally Owned Business
How Many Miles?
What is a
Local Move?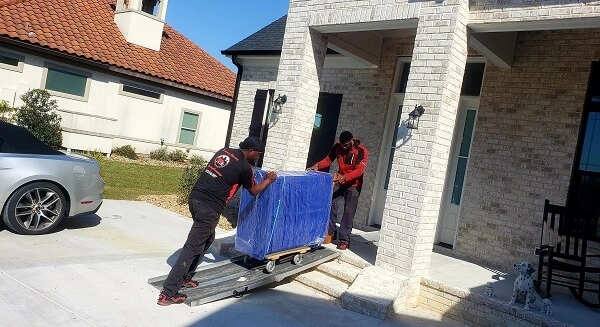 By definition, a local move occurs when moving between two locations within 50 miles or less. This type of move never crosses beyond state lines, and you can consider it a "moving near me" type.
Our local moving company proudly serves Myrtle Beach city and all surrounding areas, providing various services you can rely on.
That includes moving your household, business, in/from apartment/condo, one heavy item, and other services.
Reasons To Hire
Consider Leaving Your
Move To Professionals
Prevent Injuries
Do you know how to lift heavy items like a closet? If the answer is no, then let us do it because inexperienced handling can cause injuries.
Damage-free Protection
Our moving company offers a damage-free and loss-free guarantee. In case something goes wrong, your items will be insured.
Stress-free Experience
You may be moving for the first time but don't worry; our team has performed countless mistake-free moves. You can trust us!
Our Service
Local Moving Services
In Myrtle Beach Area
The local move can be as complicated as a long-distance relocation, so don't hesitate to call for help if you feel you need one. Our moving services are here for you.
We do much more than a simple item relocation: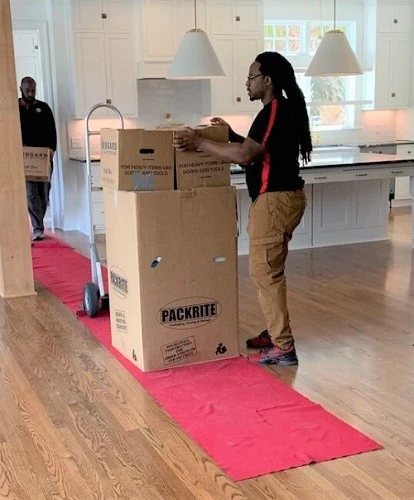 Why choose us?
The Best Local Movers
From Myrtle Beach
Highly Trained
All team members are full-time professionals and highly trained movers.
Attention To Detail
Our attention to detail is present from the first to the last minute of your move. That allows you to relax and trust the process.
Licenced & Insured
Our local moving company is fully licensed, with a certificate of insurance that allows us to perform local moving.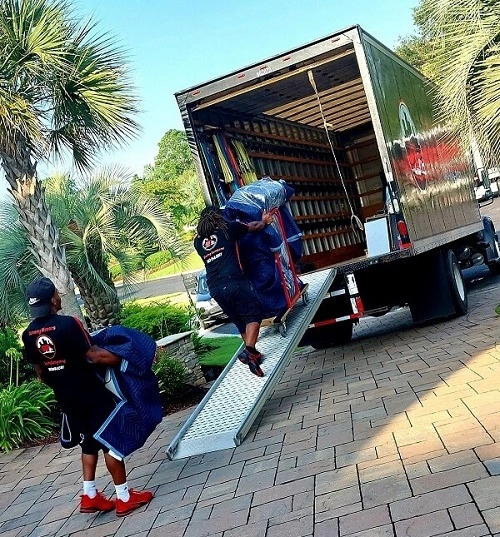 Myrtle Beach Company
We're a small business and will do everything possible to make your move a breeze.
Years in Moving Business
Our moving company has been operating since 2019, and we have made more than 700 moves.
5.0 Rating From 130 Reviews
Our company is well-known for always putting our clients first. We want you to be satisfied with our work.
Our Price
Local Moving Service Cost
For Myrtle Beach Area
The local moving service price depends on various factors, which is why we have made an inventory list you can fill out for a more precise cost estimate. You can input the number of items and furniture you want to move there. All of this information will give us a better understanding of your move and hence a more precise estimate.
Our charges:
Min travel fee of $100
Two movers – $105
Three movers – $135
Four movers – $165
Each additional mover – $30
FAQ
Common Questions
related To Local Movers
How Will Your Movers Protect My House From Damage?

Our crew will protect your home from dirt and potential damage with commercial-grade floor runners and top-grade blankets.
Does Moving Fragile Items Cost Extra?

No, moving fragile items won't cost you extra. However, we will pack your fragile items with lots of extra padding to protect them.
How Long In Advance Should I Schedule My Move?

We recommend that you schedule your move as soon as you know your move-out and your move-in date.
Who Are These Services Intended For?

These services are perfect for everyone who wants to move within a 50-mile range. That is, the distance between two locations can be no more than 50 miles.
How Long Does The Local Moving Process Last?

The total duration varies from case to case. Setting an accurate period is difficult because each client has different moving conditions and requirements. As a result, the local moving process can range from a few hours to several days.
Which Local Myrtle Beach Areas Does Your Company Serve?

We proudly serve Horry County, Georgetown County, Marion County, Dillion County, Myrtle Beach, and surrounding areas. If you want to know if we cover your area, contact us.
What Is The Difference Between A Local And Long-distance Move?

A local move happens within a 50-mile radius, while a long-distance covers more than 400 miles. The long-distance move usually covers different states, while a local move stays within the state lines.
How To Choose The Best Local Moving Company For My Move?

Choose movers with licenses and certificates so you know they are a legit company. Read ratings and reviews of their service, and make sure you choose ones with high ratings. Take a look at their offer, and make sure it fits your moving budget because you don't need to spend too much on moving needs.