GET FREE QUOTE
Are You Moving Locally In Myrtle Beach Area?
Get a Free Quote And Let Our Team Do The Rest!
FREE Estimate
Attention To Detail
Stress-Free Experience
Highly Trained Team
Quick Reply
Affordable Pricing
Exceptional Customer Service
Small Local Business
How Many Miles?
What is a
Local Move?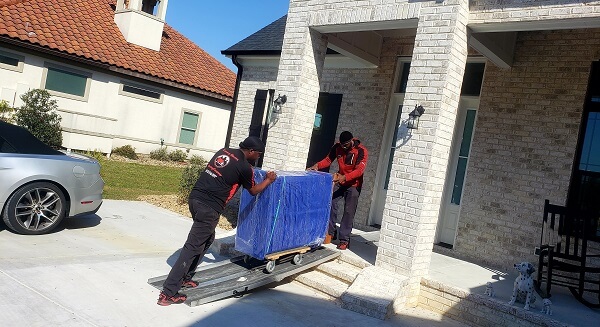 By definition, a local move occurs when moving between two locations within 50 miles or less. Meaning this type of move never crosses beyond state lines and you can consider it as a "moving near me" type of move.

Our local moving company proudly serves Myrtle Beach city and all surrounding areas providing a variety of services you can rely on.

That includes moving your household, business, in/from apartment/condo, one item, heavy item, and other services.
Full-Service
Local Moving Services
In Myrtle Beach Area
Moving to a new home doesn't have to be so stressful. We'll make sure your belongings arrive on time and undamaged. Our team will help pack, move, and unpack in your new location.
You may have to shift your business to a new city, and packing and moving your commercial assets can be challenging. Our experience in office and warehouse moving can help you relocate without trouble.
Moving out of or into a rental requires a professional moving team who understands the regulation for rental properties. Our expertise allows us to guide your move with precision and safety.
There are many situations when you need to move a single, heavy, bulky, or odd-shaped item, like moving a piano. We have specialized equipment and trained professionals to ensure your item arrives safely.
A "small move" is when you need to move only a few items. We do that too! Some examples are sofas, mattresses, valuable artwork, pool tables, safes, and appliances – to name a few.
You can be sure we will safely relocate your belongings to any storage facility of your choice. But if you need help deciding which storage to pick, we have a few reliable facilities we can recommend.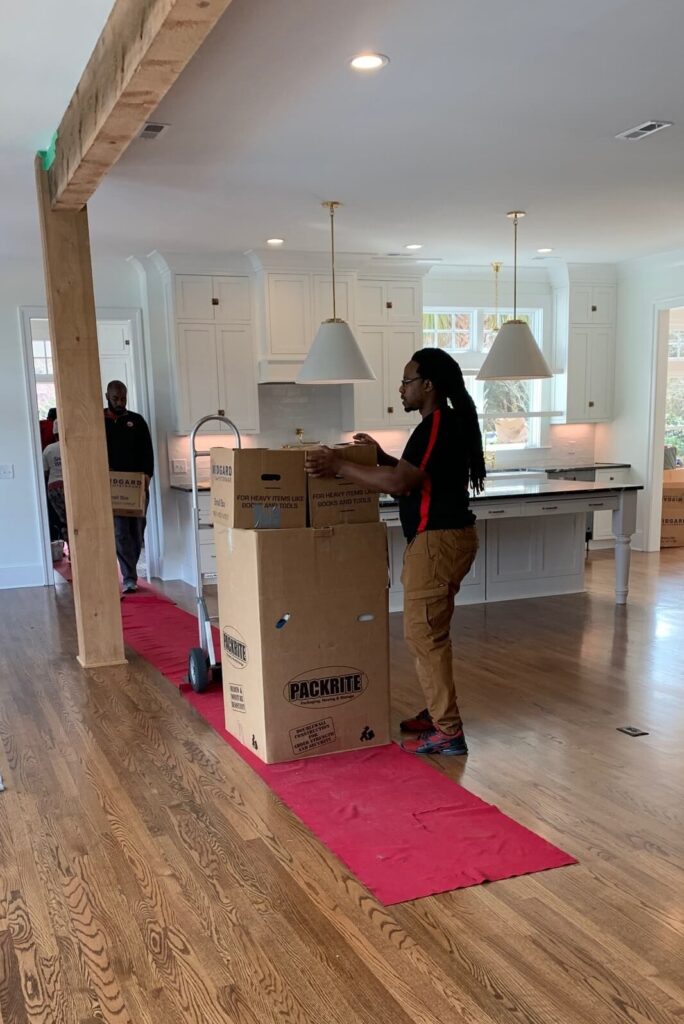 Our team members are masters at ensuring and protecting your belongings. We use specialized tools and high-quality materials to protect your items. Also, our local movers pay attention to every detail.
Our team members know how to load and unload items, regardless of size. We use professional tools to carry your belongings in or out of your home without a scratch.
We are aware that there is a possibility of last-minute changes in plans for everything in life, including moving. No matter the reason, you can count on our emergency move service, but it can depend on our availability.
Our Customers
Use Our Myrtle Beach Company For Your Local Move
We offer competitive rates and a wide variety of services. Our services are appropriate for the following: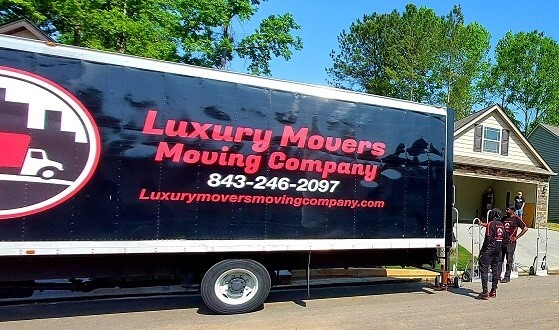 How We Do it
How Our local movers
Move Around Myrtle Beach
At Luxury Movers Moving Company, we pay attention to every detail, starting from your first phone call to the completion of your move.
Our top priority is excellent customer experience so we can provide you with the best way to move locally.
That's how we do it!
Step 1 – Get An Estimate
We'll look at what, where, and when you need to move and offer you a free estimate.
Step 2 – Planning
We'll start planning and preparing tools and materials, trucks, and a team for your move.
Step 3 – Packing
Our local moving company team will sort, pack and load all your belongings with extra care.
Step 4 – Moving
Depending on your moving requirements, we'll use a suitable truck equipped with straps and ramps to protect all your items.
Step 5 – Deliver Things Safely
Finally, we'll unload and organize all your belongings how you want and where you want them to be.
Safe & Sound
The Safety Of Your Belongings
Is Our Top Priority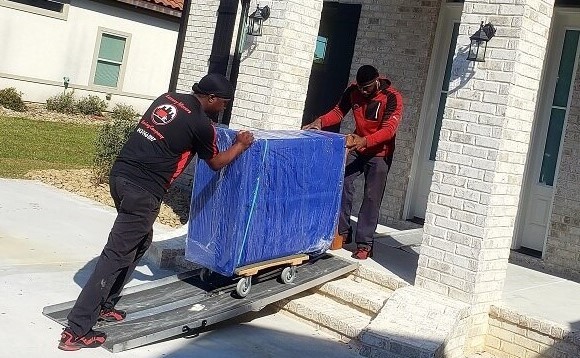 That's why we have a highly-experienced and reliable team of local movers, quality materials, and proper techniques to move all your items hassle-free.
We will:
Carefully wrap and pack
We will disassemble the furniture to make loading and transport easier and reassemble it once we arrive
Securely load your belongings into our moving truck
Complete protection of carpets and floors
Pad and wrap items in your home for protection
Allow only one family's belongings on our truck at a time
Our Tools
Move Around Myrtle Beach
With Professional Equipment
Our team is ready to serve you and all your moving needs; we use only professional tools and equipment.
Quality moving blankets and stretch wrap
Dollies
Ratchet Straps
Clean and fully-equipped trucks
Ramps
Runners for hardwood and vinyl/laminate flooring
Sturdy boxes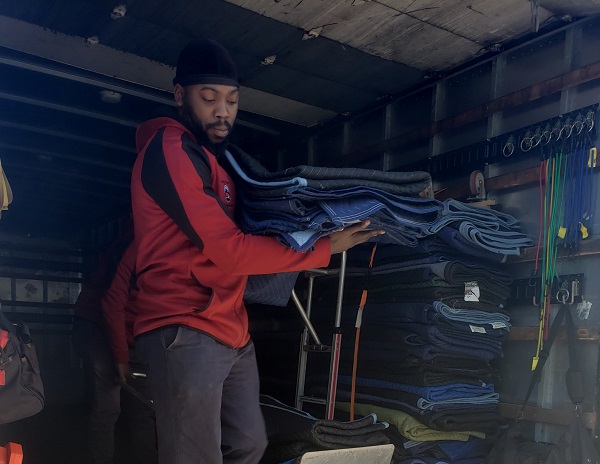 We Offer Packing
From moving blankets, packing paper, bubble wrap, packing tape, and cloth to various boxes – we are 100% ready for packing and moving!
So, use our packing service and let us do the job for you.
Store Your Stuff Locally
Before, during, or after your move, you may need to store your belongings for various reasons. We will store your possessions in the storage facility of your choice until you're ready to move them back.
Our Price
Local Moving Service Cost
For Myrtle Beach Area
The final Myrtle Beach local moving service price depends on various factors, which is why we have made an inventory list you can fill out for a more precise cost estimate.
You can input the number of items and furniture you want to move there. Then, you can add special requirements like assembly, extra protection for fragile items, etc. All of this information will give us a better understanding of your move and hence a more precise estimate.
Our local move with the truck provided will cost you anywhere between $310 to $3,200. There are many factors that can affect the final price. Before you book a moving date, fill out the form, and we will give you a great low price.
How to choose?
Tips For Choosing The Best
Company For Your Local Move
It can be a daunting task – there are so many local movers, which makes choosing the right one quite tricky.
That's why we prepared a list of factors you want to keep in mind.
Licensed Moving Company
First, you should check and only use a licensed and certified company to perform moving tasks to avoid dealing with a fraud company.
Damage-free Protection
Choose a company that offers a damage-free and loss-free guarantee. In case something goes wrong, your items will be insured.
Get An Official Moving Estimate
Every reputable company will offer a free written estimate tailored to your specific moving requirements.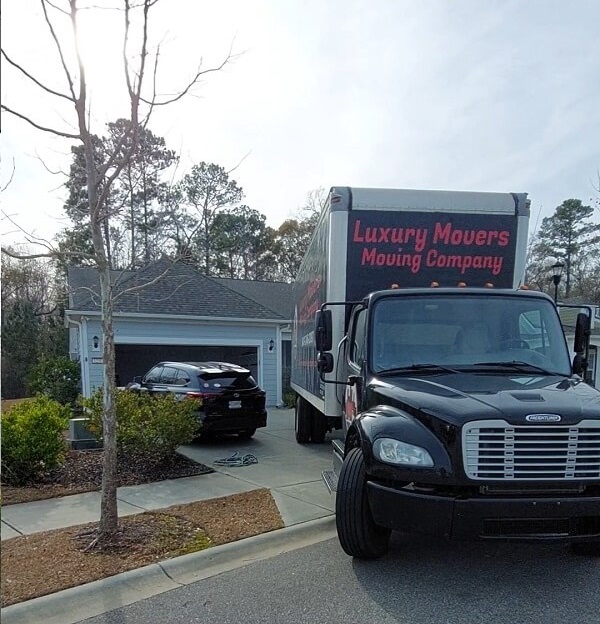 Testimonials And Reviews
Read reviews and testimonials real people leave. If you can't find any reviews or referrals, it is usually a bad sign – avoid that company.
Years in Moving Business
Check how long the moving company has been in business. Hiring an experienced company ensures safe moving.
Qualifications
To make sure the local movers are capable of handling your particular moving needs, talk about any large or unusual items.
choose us
The Best Local Movers
From Myrtle Beach
Highly Trained
All team members are full-time professionals and highly trained movers.
Attention To Details
We're completely dedicated to the details allowing you to relax and trust the process. Our attention to detail is present from the first to the last minute of your move.
Licenced & Insured
Our local moving company is fully licensed, with a certificate of insurance that allows us to perform local moving.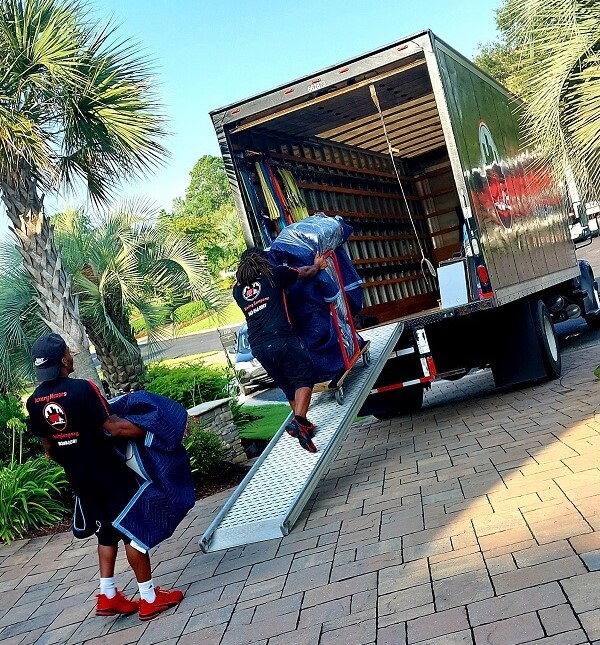 Myrtle Beach Company
We're a small business, and we'll do everything possible to make your move a breeze.
Stress-free Experience
You may be moving for the first time or had a bad experience with a previous move. Our team has performed countless, mistake-free moves. You can trust us!
Reputation
Our company is well-known for always putting our clients first. We want you to be satisfied with our work.
Moving Tips
Are you ready
For Your local move?
Use this checklist and ensure you'll cover everything you need to do before moving. Ready?
Make an inventory of belongings that need moving
If possible, arrange to be off work on moving day
Start packing your items and donate any unwanted items
Label boxes, especially fragile ones
Pack an essentials bag with documents, medications, and chargers
Clear a path out of the house/office
Shut off the water and gas, close the windows
FAQ
Common Questions
related To Local Movers
How Will Luxury Movers Moving Company Protect My Belongings From Damage?

Our team members are professionals trained in moving and handling techniques. Plus, they come equipped with all the needed materials, such as blankets, packing tape, paper, and boxes.
How Will Your Movers Protect My House From Damage?

Our crew will protect your home from dirt and potential damage with commercial-grade floor runners and top-grade blankets.
Does Moving Fragile Items Cost Extra?

No, moving fragile items won't cost you extra. However, we will pack your fragile items with lots of extra padding to protect them.
Do Movers Help To Unpack And Assemble Furniture?

We are happy to say that you can count on our furniture moving service, too! In addition, we offer packing, unpacking, disassembly, and assembly services.
Do My Dressers And Wardrobe Need To Be Emptied?

The answer is yes. We always ask our clients to empty their drawers before moving. In addition, we come with wardrobe boxes that will keep your clothes safe during transport.
How Long In Advance Should I Schedule My Move?

We recommend that you schedule your move as soon as you know your move-out and your move-in date.
Will Luxury Movers Moving Company Cancel My Scheduled Move If The Weather Is Bad?

We are prepared for most weather conditions, but the move can depend on the severity of the weather.
Which Moving Services Do You Provide?

Our moving company provides a range of local moving services, including household, commercial, one-item move, heavy-item move (hot tub, furniture, safe), apartment/condo moves and others. Also, you can count on packing, loading, unloading, and storage services.
Who Are These Services Intended For?

These services are perfect for everyone who wants to move within a 50-mile range. That is, the distance between two locations can be no more than 50 miles.
How Long Does The Local Moving Process Last?

The total duration varies from case to case. Setting an accurate period is difficult because each client has different moving conditions and requirements. As a result, the local moving process can range from a few hours to several days.
Which Local Myrtle Beach Areas Does Your Company Serve?

We proudly serve Horry County, Georgetown County, Marion County, Dillion County, Myrtle Beach and surrounding areas. If you want to know if we cover your area, contact us.