GET FREE QUOTE
Are You a Senior Relocating
In The Myrtle Beach Area?
Get a FREE Estimate, And Let Us Do The Heavy Lifting!
Affordable Pricing
Stress-Free Experience
Licensed & Insured
Highly Trained Team
5.0 Rating From 130+Reviews
Item Safety Guarantee
Exceptional Customer Service
Locally Owned Business
Reasons To Hire
Do You Need a Professional
Moving Service For Seniors?
Saves Time & Money
Hiring a moving company will make your move easy as pie! We know how to move you quickly without issues and with no extra costs.
Avoid Injuries & Damage
A single wrong move can result in an injury or damage to your belongings. We know how to prevent that thanks to our moving experience.
Professional Team
Our experienced crew will plan every step of your move. We're a licensed company that knows how to move you carefully and smoothly.
Our Service
Senior Relocation Services
In Our Offer
Our moving services are fully focused on one senior's needs regarding relocation. That is why we: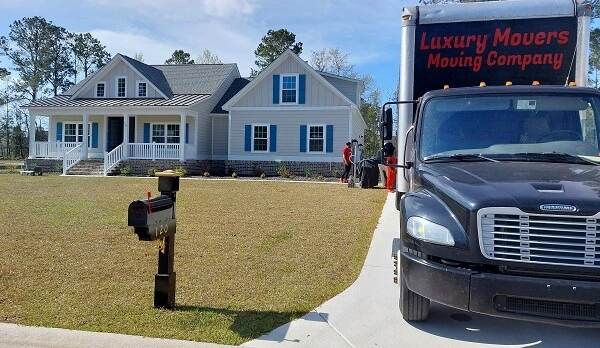 Why Choose Us?
We Are The Best Choice
For A Senior move
5.0 Rating From 130+ Reviews
We are proud of what we do, and the results are visible in reviews from more than 130 customers who rated our work with a 5.0 rating.
700+ Moves Done
Our experienced movers have more than 700 moves behind them, so you can be sure they know how to move your belongings.
Locally Owned Company
Our main city is Myrtle Beach, and our service area includes surrounding North and South Carolina counties.
Affordable Rates
We won't break the bank at the end of the day. Our company offers affordable prices and high-quality services.
Transparent Work
We'll guide you through the entire process with emails and phone calls, answering all your questions and keeping you informed.
Insured & Licensed
If you want, you can check our licenses at any time. Here they are; MC 1041081, USDOT 3288750, PSC/ORS 9874
Our Price
Moving Price Suitable
For Senior Citizens

Every move is different, which means that every moving price is different. We can't determine the cost of our senior moving service without knowing where, when, and what you are moving with you. That is why filling out our detailed inventory form is a great way to start planning your move.
Initial charges:
Min 2 hours with a $100 travel charge
$105/hr for a team of 2 movers
$135/hr for a team of 3 movers
$165/hr for a team of 4 movers
Extra $30/hr for each extra mover
FaQ
Frequently Asked Questions
For Senior Moving Service
What Are Senior Moving Services?

Senior moving service is a service that takes care of senior and elderly citizens who require relocation. Our senior moving service provides organizing and moving to all senior citizens.
Do You Have a Discount For Seniors?

We don't provide discounts for seniors because we believe our prices are already adjusted to the customer's budget. Our competitive prices will provide you with great service and won't empty your wallet.
Do You Have Experience In Moving Seniors?

Yes, we do. We have moved seniors throughout the years. We are familiar with it, so our service includes everything a senior would need during the move.