GET FREE QUOTE
Searching For Movers Near North Myrtle Beach?
Get a FREE Estimate, And Let Us Do The Heavy Lifting!
Affordable Pricing
Stress-Free Experience
Licensed & Insured
Highly Trained Team
5.0 Rating From 130+ Reviews
Item Safety Guarantee
Exceptional Customer Service
Locally Owned Business
In & Out Of State
Local & Long-distance Moving In North Myrtle Beach
Local Move In North Myrtle Beach
Our reliable moving company that operates around North Myrtle Beach will relocate all your belongings safely and for an affordable price.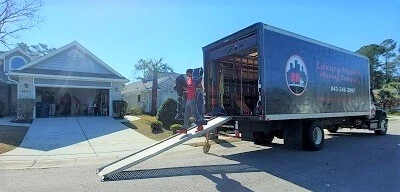 Long-distance Move In North Myrtle Beach
If you want a long-distance moving service, check out our offer and hire professional movers for a safe relocation.
Full-Service
Our Relocation Services
For Your Moving Needs
Apartment Relocation
If you are looking for moving experts to move your apartment scratch and stress-free, our reputable brand in North Myrtle Beach is for you!
Household Relocation
Moving an entire house can be a hassle, so leave that to our quality North Myrtle Beach moving team, who will do it without a hitch.
Commercial Relocation
Hire North Myrtle Beach professionals for your commercial move to make sure every item is where it should be after relocating.
Small Relocation
Looking for movers who will move a few items with care? Hire our moving team and relocate it all around North Myrtle Beach.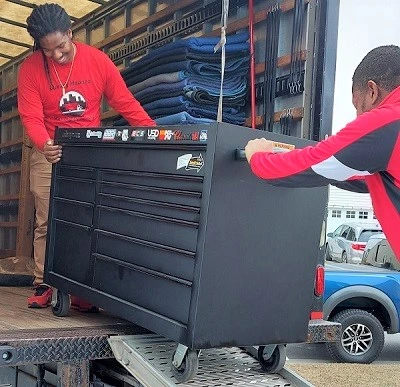 Heavy Item
Relocate Bukly Items
With Us
Furniture Relocation
Our quality moving team will efficiently move all your furniture to a new location near or far from North Myrtle Beach.
Appliance Relocation
Moving appliances is easy for our experienced movers around North Myrtle Beach. We will move every device with care!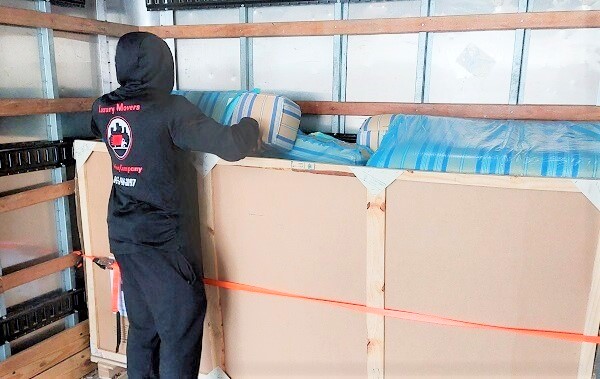 Piano Relocation
Pianos require a delicate hand during moving. Trust our highly-trained moving company to move yours in or out of North Myrtle Beach safely.
Safe Relocation
Our moving service includes safe relocation because our movers know how to move a safe to a new location in time and without a scratch.
Additional Services
Extra Moving Service
Options In Our Offer
Movers By Hour
Hire our moving company if you require movers around the North Myrtle Beach area. Our moving service will ensure a stress-free experience topped with affordable prices and a friendly moving team.
Packing Service
Thanks to our knowledge and special tools, we will 100% protect your belongings during the move around North Myrtle Beach.
Storage Facility
You can ask our moving company for a recommendation if you are looking for a storage facility around North Myrtle Beach.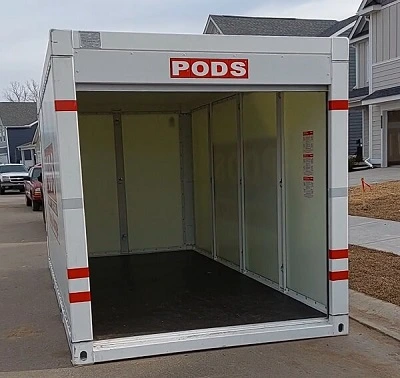 Load/Unload Service
Movers from our company will ensure your belongings are loaded and unloaded with care and without stress.
Assembly/Disassembly Service
Our moving team will make sure to disassemble items for a safer move near North Myrtle Beach and assemble them as before.
Our Clients
Hire Our Moving Company
In North Myrtle Beach Area
Single Person
Our North Myrtle Beach movers will safely relocate your belongings regardless of distance and type. So book a move today with the highest-rated company!
Family
If you want a stress-free move, hire our reliable moving company with affordable prices to relocate your family's belongings the right way.
Senior
We provide moving services to seniors in, out, or around North Myrtle Beach. Check out our competitive rates and hire the best moving professionals in the area.
Veteran
Our highly trained moving team will ensure every North Myrtle Beach veteran experiences a stress-free relocation with damage-free belongings.
Student
We know that student life is challenging, so Luxury Movers Moving Company's moving options are adjusted accordingly, as well as our affordable prices.
Why Us?
We are a Reliable
Moving Company
Small Local Business
Our moving company operates around North Myrtle Beach, offering professional service & competitive prices for everybody.
Client Comes First
Our moving company operates in and around North Myrtle Beach, offering professional service and competitive prices for everybody who requires a move, no matter the distance.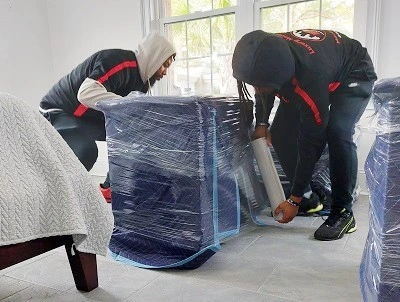 Licenses & Certifications
Luxury Movers Moving Company has all the necessary licenses and certifications – to ensure you see us as a serious brand.
Highly Trained Moving Team
You can be sure that your belonging is safe with us because our movers go through a thorough education that includes packing, loading, and other services we provide during the move.
Competitive Rates
Our Moving Service Prices
For North Myrtle Beach
Every move is different, and the same story is with the cost of the move. It depends on the distance, the volume of the move, and the additional requirements you may have for the move. If you want a precise price estimation, fill out our detailed inventory form.
$100 travel charge
2 hours minimum
$105/hr for 2 movers
$135/hr for 3 movers
$165/hr for 4 movers
Each next mover is $30/h
FAQ
Most Popular Questions For
North Myrtle Beach Moves
How Much Are Movers In North Myrtle Beach?

On average, North Myrtle Beach movers cost $320 and up. It depends on the distance and volume of the move. To be sure of the price, fill out our inventory form, and we will let you know our cost.
How Many Movers Should I Hire For My Move In North Myrtle Beach?

The number of movers depends on the size of the move you have. Fill out our inventory with the details, and we will get back to you with our estimate.
How Much Time Do You Need To Move In North Myrtle Beach?

If you are referring to a local move in North Myrtle Beach, then on average, you would need 3 hours. If you are moving farther away, you will need more time, depending on the distance.
How Long In Advance Must I Hire Movers In North Myrtle Beach?

Hire them as soon as you find out the date of your move. Usually, people hire them about a month or two in advance so they have time to prepare for the move.