GET FREE QUOTE
Do You Need Moving And Storage In Myrtle Beach?
Get a Free Quote And We Will Do The Rest!
Affordable Pricing
Stress-Free Experience
Licensed & Insured
Highly Trained Team
5.0 Rating From 130+ Reviews
Item Safety Guarantee
Exceptional Customer Service
Locally Owned Business
How It Works
Move Belongings To Storage
Fast & Simple
Contact us via the short form and tell us what, where, and when you need to move.
Go through our inventory checklist and write up every belonging you want to move.
We will use that inventory checklist to provide you with a precise cost estimate for your move.
Once we agree on the service and the date, we will come at an arranged time and start moving.
Share your experience with us and our potential clients who will read your review.
Reasons To Hire
When To Use Our
Moving And Storage Services?
Downsizing
Short-term storage will be the right choice if you're downsizing and want to declutter your Myrtle Beach home.
Home Renovation
Storages are a good choice if your new home is undergoing renovation and you have to store part of your belongings somewhere safe.
Moving Abroad
An international or long-distance move often requires storage service. With it, you don't have to move all your items at once.
Our sERVICE
What Moving And Storage Services Do We Provide?
We will safely relocate your belongings from the storage unit to your home and from your home to the storage facility of your choice and location.
It is essential to point out that many moving companies don't have storage units but cooperate with storage facilities.
We at Luxury Movers Moving Company can suggest licensed companies we find reputable, professional, trustworthy and customer-focused.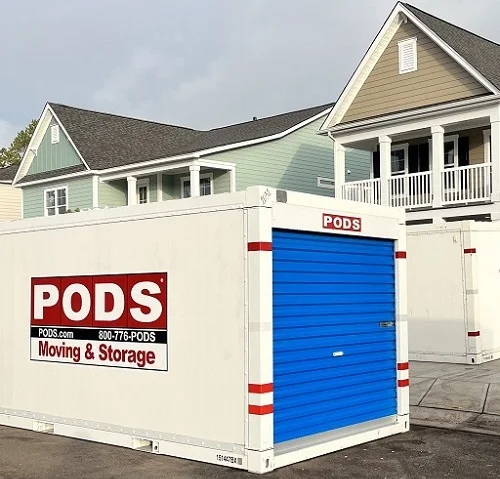 We can recommend companies that offer:
Short-term and long-term storage solutions
Clean and climate-controlled units
Fire-proof storage facilities
Advanced security protection
Easy retrieval
Well-lighted units
24-hour recorded cameras
Daily access hours
Affordable rates
Our Cost
Moving & Storage Price
In Myrtle Beach
Due to many factors affecting the final moving and storage price, we recommend you fill out our inventory list, so we know how many and what kind of items you have in mind. Don't forget to mention if we need to move fragile or oversized items, since then we need to use extra protection. Once we have that information, we can send you a price estimate.

Basic charges:
A $100 travel charge is mandatory
We have a 2-hour minimum rate
$105/hr for 2 movers
$135/hr for 3 movers
$165/hr for 4 movers
$30/hr for each additional mover
Why Choose Us
Reasons to Choose Us
For Your Move To Storage
We know that the moving and storage day is a big event for anyone.
However, choosing our Myrtle Beach company will be your most pleasant moving experience. 
Here are a couple of reasons to hire our team:
Licensed and insured moving company 
Safe and fast transport
Reliable, dedicated, and highly-trained professionals
Oriented on details as well as your satisfaction
Safe and clean storage unit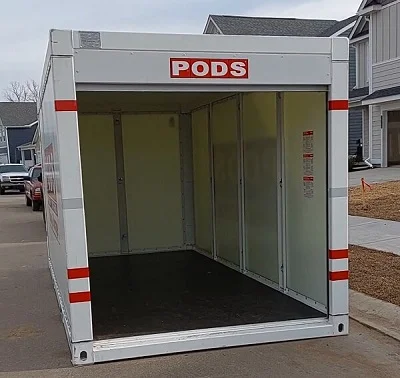 Useful Information
What You can and
Can't store In storage units?
You Can Store These Items:
Pianos
Sofas and large furniture
Big sculptures and artwork
Home Decor
Clothing
Sports equipment
Electronics
You Can't Store These Items:
Firearms
Food
Fur clothing
Hazardous materials
Living and dead things
Money
Priceless and irreplaceable items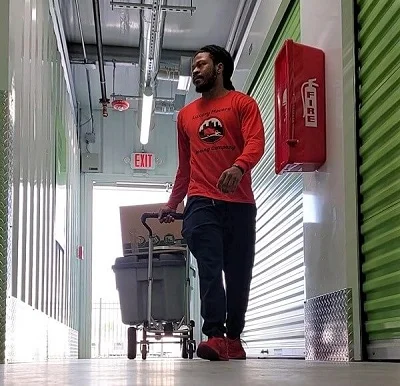 Customer Reviews
We Have 130+ Reviews
With 5.0 Rating
FAQ
Frequently Asked Questions
About Moving and Storage
Who Has Access to My Storage Unit?

Many storage unit companies usually allow access to only one person. Also, you can access your belongings anytime during the storage company's open hours and store or take things out.
Are My Items Insured While They are Stored At Those Facility Units?

Storage companies use alarms, password-protected gates, and other security requirements to protect your belongings. Also, your items will be covered by standard insurance policies.
Can I Store Jewelry And Other Valuable Items?

We recommend not doing that. Instead, we advise you to bring pricey and precious items with you.
Are My Items And Belongings Shared in Truck With Other Customer's Inventory?

No, you don't have to worry about that. We respect customers' belongings and deliver them separately. Otherwise, that will slow the delivery process and increase the risk of damages and loss.