GET FREE QUOTE
Move Your Business With Myrtle Beach Professionals
Get a Free Quote And Let Our Team Do The Rest!
FREE Estimate
Attention To Detail
Stress-Free Experience
Highly Trained Team
Quick Reply
Competitive Pricing
Exceptional Customer Service
Small Local Business
ALL TYPES OF MOVE
Myrtle Beach Service For Your
Commercial Moving Needs
Want to move your business a few streets away in Myrtle Beach? No problem! We'll load, move, unload, and set up your business as quickly as possible.
State-to-state business moving is a piece of cake for us! Equipped with professional tools and advanced techniques, we'll move your company wherever you need.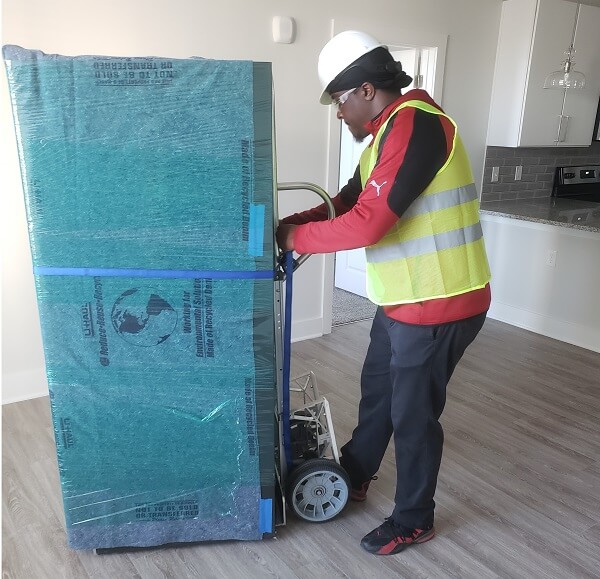 Do you need office movers as soon as possible? In that case, call us! We'll check our schedule and give the best of our abilities to help you.
Pick Up And Relocate
We can assist you with a top-rated transportation service! Is it a large or bulky item that should be relocated to your office – give us a try, and we won't let you down!
WHO CAN HIRE A MOVER?
Myrtle Beach movers
Will Move Every Company
Our commercial movers are an excellent fit for businesses that require the relocation of:
Offices
Hotels
Restaurants
Gyms
Libraries
Stores
Other businesses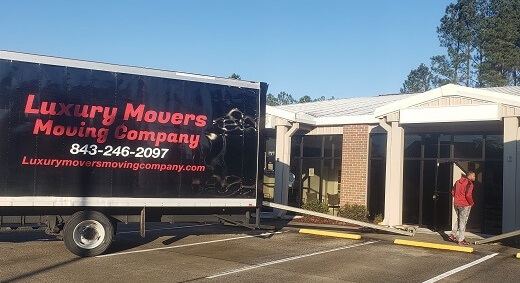 HOW WE DO IT
This is How We Move
Your Company's Belongings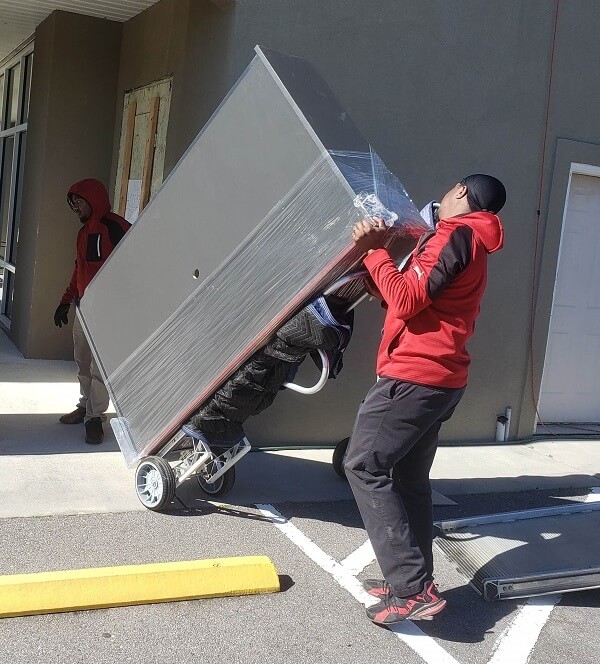 We plan, implement and complete every commercial move quickly, efficiently, and to our client's satisfaction. Here's how we do it!
Step 1 – Planning Your Bussines Move
Planning and organization is the key to successful business relocation. We'll plan and execute your project hassle-free.
Step 2 – Pack And Label
Often neglected but essential task. For example, putting labels on boxes will tell us what should be moved and the proper placement of the items at the new location.
Step 3 – Moving IT Equipment
Demanding and delicate task. Your IT and data equipment will be safe in the hands of our experienced movers.
Step 4 – Move Day
We'll carefully load and transport your office or business items on the big day to a new location.
Step 5 – Settling In
Our post-move service includes reassembly and layout of your items according to your instructions.
SAFE & SOUND
Safe During move
With Proper Equipment
And we are true to our words! We'll use all our skills, experience, techniques, and equipment to protect your items from damage.
You can expect the following:
Carefully dealing with electronics
Protection of floors, doors, walls, exits, entrances
Wrapping all breakable items
Safe loading and unloading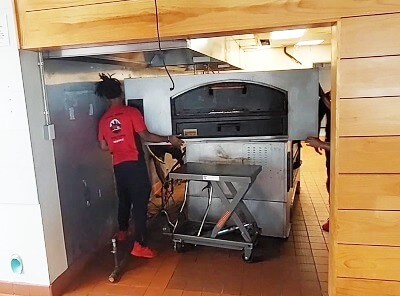 We use only the best equipment:
Large box trucks
Two- and four-wheel dollies
Hoisting straps and belts
Ramps
Tool kit
Our Cost
Price For Commercial Move
In Myrtle Beach
The exact commercial moving price depends on many factors. On average, we charge between $1,000-$4,000 per move.

Our company charges $105 per hour (minimum of two hours) plus a travel fee of at least $100.
However, we recommend filling out our inventory list, where you can list items that should be moved. Don't forget to mention all fragile and oversized items, so that we can prepare adequate tools and equipment.
So, fill out the inventory list, and we'll provide you with an accurate estimate.
Why Hire Us?
The Best Commercial movers In Myrtle Beach Area
Myrtle Beach Movers
Our local moving company takes care of their customers, so you can be sure we will keep you relaxed during your business move.
Licensed & Insured
We take our certificates seriously. We are licensed and insured on the state and federal levels. USDOT: 3288750, MC: 1041081, PSC/ORS: 9874
Transparent Work
We will keep you in the loop. Once we set a date for the move, you will be promptly notified before, during, and after the relocation.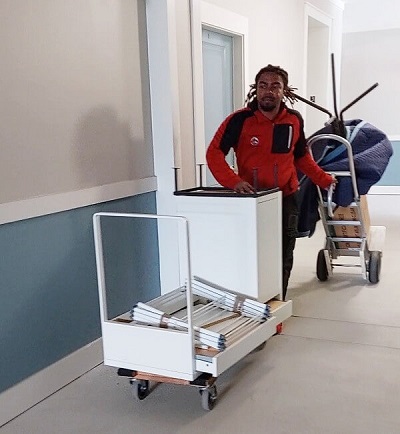 Reliable Moving Team
Our reliable movers will provide the best moving experience because they will get the job done quickly and efficiently.
Moving Trucks & Professional Drivers
We have moving trucks driven by professional staff, which results in a smooth ride no matter the distance of the move.
No Hidden Fees
We can give you a precise cost estimation thanks to our detailed inventory form. It includes the volume, distance, and requirements you have.
Moving Tips
Prepare Your Business
For The move
A commercial move is a big task that requires a level of organization, pro equipment, and good coordination. But that's up to us!
Here's what you can do to get ready for the move:
Phase 1
Inform your internet and telephone providers of your move
Speak with the building manager and find out about the restrictions of your move
Make an inventory list of the items to be moved
Contact office movers at least 2 or 3 months before you move
Phase 2
Set the guidelines for your moving schedule
Determine if old furniture will be moved to a new location
Discuss the items with your moving company
Phase 3
Brief your employees who'll help with moving about their responsibilities
Inform neighboring businesses of your move
Inform your customers, suppliers, and contacts of your new address
Meet with the move consultant to confirm the moving day plan
FAQ
Everything You Should Know About Commercial Move
What Is Commercial Moving?

Commercial moving involves transporting items for businesses. The opposite is residential moving, where goods are transported for families. It is more complex; the company has to plan the move to minimize business interruption.
When Is The Best Time To Move My Business?

It's best to plan to schedule the move around your business hours, after business hours, or on weekends. That will optimize and speed up the business move.
Do You Move Electronics And Other Equipment That Require Special Care?

Yes, we do. Our team has the tools and equipment needed to move those items. Also, we are trained to handle these sensitive items.
Are Packing And Unpacking Services Available?

Yes! If needed, we can provide full-pack and unpack services.
Will You Move My Office Within The Building?

Absolutely! Our office movers can help you move from floor to floor within the same building. Plus, we can help you completely rearrange your current floor layout.
How Much Will Commerical Move Cost Me?

The cost of your commercial move depends on the number of movers, vehicles, distance, and moving equipment needed for your move. To get an estimate, contact us anytime.