GET FREE QUOTE
Move Your Office Or Business With Myrtle Beach Professionals
Get a FREE Estimate, And Let Us Do The Heavy Lifting!
Affordable Pricing
Stress-Free Experience
Licensed & Insured
Highly Trained Team
5.0 Rating From 130+ Reviews
Item Safety Guarantee
Exceptional Customer Service
Locally Owned Business
Reasons To hire
Hire Relocation Specialists For
Your Business Moving Needs
Quick & Efficient Move
Time is money, especially for busy companies. That is why our moving team will efficiently move your office, restaurant, or any other business.
Item Safety Guarantee
Keep your company's belongings safe during the move by hiring our movers, who will carefully pack and protect each item on the list.
Expert Movers
Our professional movers know how to pack, lift, load, relocate, and unload each item, no matter the size or design.
Our Service
Myrtle Beach movers
Will Move Every Company
Our commercial movers are an excellent fit for businesses that require different moving services: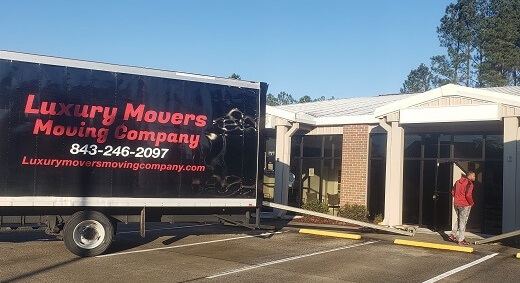 What Can We Move?
We move all businesses, big and small, local and international!
offices
warehouses
workshops
restaurants
stores
beauty Centers
gyms
libraries
other businesses
Why Choose Us?
The Best Commercial movers In Myrtle Beach Area
Myrtle Beach Movers
Our local moving company takes care of their customers, so you can be sure we will keep you relaxed during your business move.
Licensed & Insured
We take our certificates seriously. We are licensed and insured on the state and federal levels. USDOT: 3288750, MC: 1041081, PSC/ORS: 9874
Transparent Work
We will keep you in the loop. Once we set a date for the move, you will be promptly notified before, during, and after the relocation.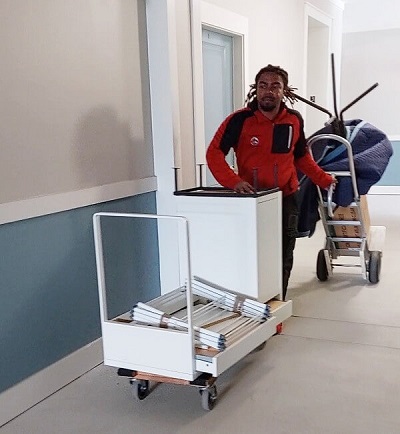 Reliable Moving Team
Our reliable movers will provide the best moving experience because they will get the job done quickly and efficiently.
Moving Trucks & Professional Drivers
We have moving trucks driven by professional staff, which results in a smooth ride no matter the distance of the move.
No Hidden Fees
We can give you a precise cost estimation thanks to our detailed inventory form. It includes the volume, distance, and requirements you have.
Moving Tips
Prepare Your Business
For The move
The exact commercial moving price depends on many factors. We recommend filling out our inventory list, where you can list items that should be moved. Don't forget to mention all fragile and oversized items so that we can prepare adequate tools and equipment. Our company charges a minimum of two hours.
Moving charges:
Min $100 travel charge
Two movers cost $105 per hour
Three movers cost $105 per hour
four movers cost $105 per hour
Each new mover is $30 per hour
FAQ
Everything You Should Know About Commercial Move
What Is Commercial Moving?

Commercial moving involves transporting items for businesses. The opposite is residential moving, where goods are transported for families. It is more complex; the company has to plan the move to minimize business interruption.
When Is The Best Time To Move My Business?

It's best to plan to schedule the move around your business hours, after business hours, or on weekends. That will optimize and speed up the business move.
Do You Move Electronics And Other Equipment That Require Special Care?

Yes, we do. Our team has the tools and equipment needed to move those items. Also, we are trained to handle these sensitive items.
Will You Move My Office Within The Building?

Absolutely! Our office movers can help you move from floor to floor within the same building. Plus, we can help you completely rearrange your current floor layout.
How Much Will Commerical Move Cost Me?

The cost of your commercial move depends on the number of movers, vehicles, distance, and moving equipment needed for your move. To get an estimate, contact us anytime.