GET FREE QUOTE
Small Move – Big Problem? Not With Our Myrtle Beach Movers!
Get a Free Quote And We Will Move You Hassle-free!
FREE Estimates
Attention To Detail
Stress-Free Experience
Highly Trained Team
Fast Replies
Competitive Pricing
Exceptional Customer Service
Small Local Business
Small Load Move
What is Considered a
Small move?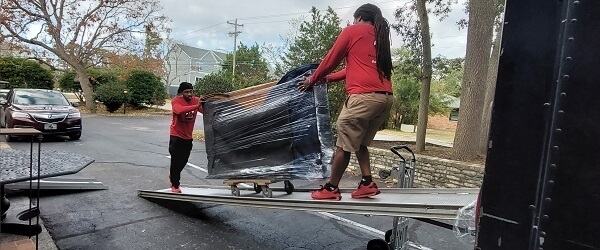 Our Myrtle Beach company specializes in small moving, which is considered under 2,000 lbs of load.

We will tailor our offer depending on your requirements, so you don't have to pay for a full truckload and six movers.

Whether you need to move your studio apartment, move to college or relocate grandma's big credenza, we have specialized service for you!
under 2,000 lbs
Is Our small-load service
perfect for you?
On average, a load weighing under 2,000 lbs could be: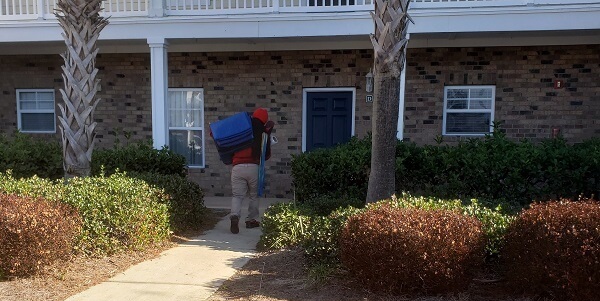 Full Service
Small moving services
Around Myrtle Beach Area
Our small moving company will take care of all your belongings providing a high-quality moving experience.
We understand that each move is unique.
Our experienced crew will assist you with your small move, whether you are moving around the Myrtle Beach area to your new home.
Moving out-of-state? Don't worry; we have a plan for you and professional tools and equipment to accomplish the move quickly and efficiently.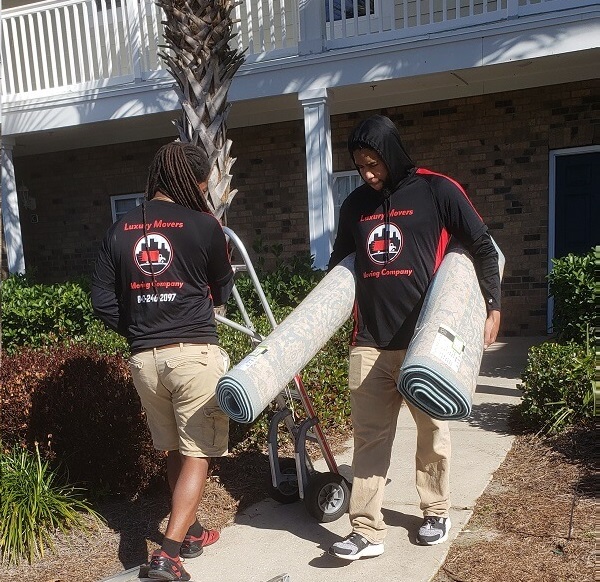 In a hurry? Call us if an emergency occurs and you need to move as soon as possible! We'll do our best to move you stress-free.
Equipped with high-quality packing materials and equipment, we'll organize and protect your belongings from damage.
HOW WE MOVE
Small Move Process
Step-by-step
Our moving process is neatly organized, quick, and smooth with a clear and manageable plan. This is how we do it!
1. Step – Free Moving Estimate
We recommend filling out our inventory list; then, we'll send you an accurate free estimate. Lastly, based on your needs, we'll provide you with a detailed moving plan.
2. Step – Pack Your Items
You can pack your items yourself or we can pack them for you. We'll provide all packing supplies and materials if you choose a packing service.
3. Step – Move Day
We'll arrive on time with all the necessary tools and equipment. Our team will carefully load your belongings in the truck to ensure safe transport.
4. Step – Delivering
Finally, we'll unload your items at a new location and place them wherever you say. And your move is made!
5. Step – Review
If satisfied with our services, drop us a line! We would like to hear your opinion.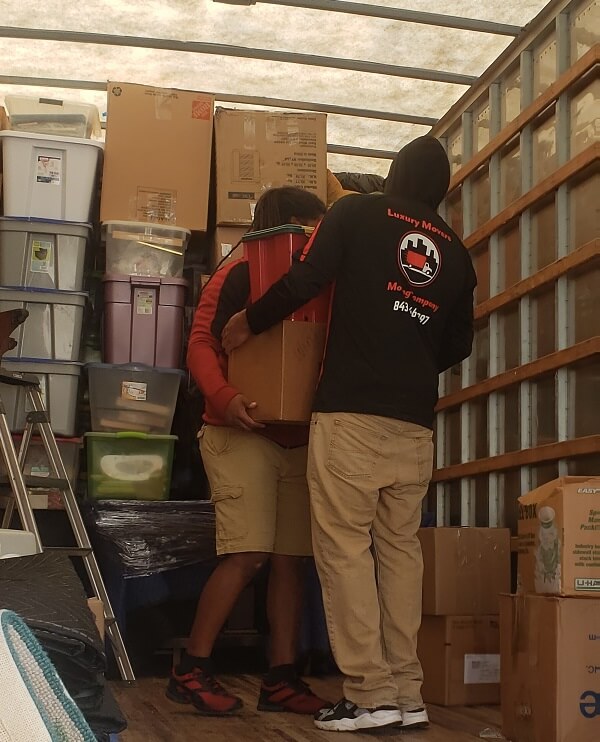 safe & sound
Your items are safe
With our Myrtle Beach team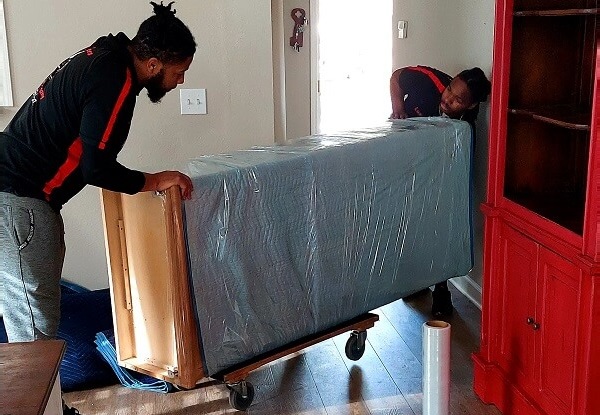 Taking extra care with packing, loading, moving, and unloading, our dedicated crew ensures your items are safe from damage no matter the volume.
You can count on:
Protection of your doors, walls, exits, entrances, and floors
Disassembling and reassembling furniture
Using specialized packing materials
Extra protection for fragile items
Carefully load your things into the truck
Safe transport to your new place
Gently unload and unpack all boxes
Tools & Equipment
Proper equipment
For small-load move
To make the moving process safe and efficient, we use professional equipment to pack, lift, load, and unload your items.
Here's some of our equipment: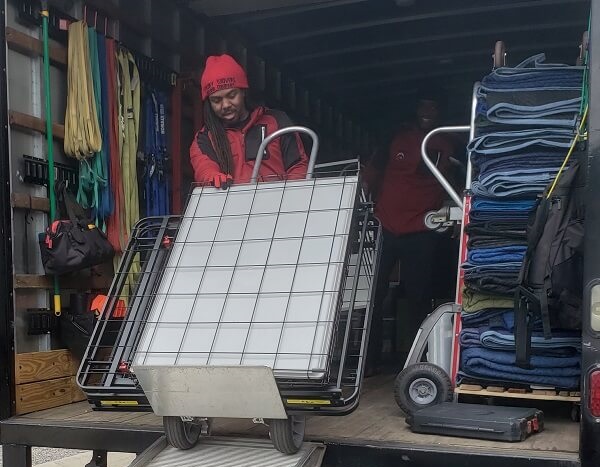 Two-wheel/four-wheel dolly
Specialized tool kit
Hoisting straps
Ramps and pallet jack
Furniture sliders
Moving blankets and pads
Protective gloves
Trucks
Corner protectors
our prices
Small Myrtle Beach move
Cost estimate
On average, our Myrtle Beach company will charge you $310 to $880. That is because various factors will affect the final small move price.
We charge $105 per hour (a minimum of two hours) plus a minimum $100 travel fee, depending on the distance.
To get a precise estimate you should fill out our inventory list with the exact number of furniture, items, and boxes you want to relocate. Don't forget to mention all fragile or oversized items we should move with extra care.
By filling out the inventory list, you'll provide us with essential info about your moving requirements. Once we know more about your move we can give you an accurate estimate of your move.
Why Hire us?
We Are the best
Small moving company
Our crew is highly trained full-time professionals who know how to move you quickly and smoothly.
Licensed Company
We are a fully licensed company having certificates and insurance that allow us to perform moves.
Reputation
Luxury Movers Moving Company is well-known for its trustworthiness, professionalism, and great attitude.
Small Business
We take pride in our small Myrtle Beach business and will do everything possible to make your move a breeze.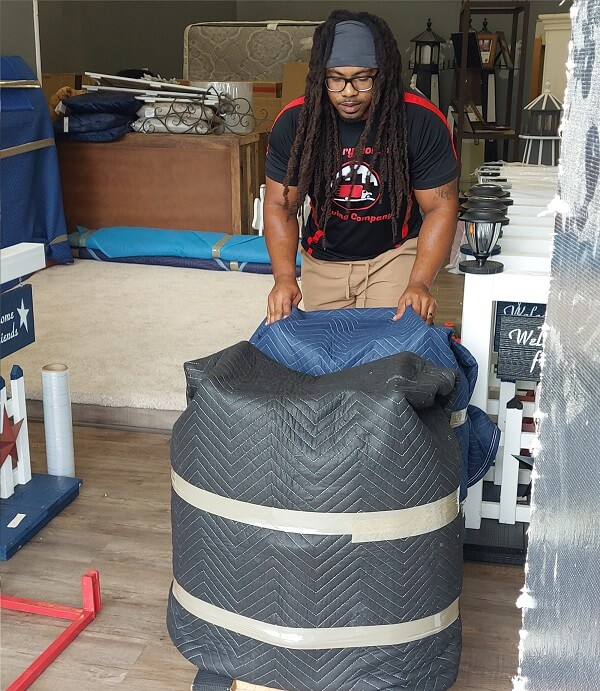 Moving Tips
Get Ready For small move
With our tips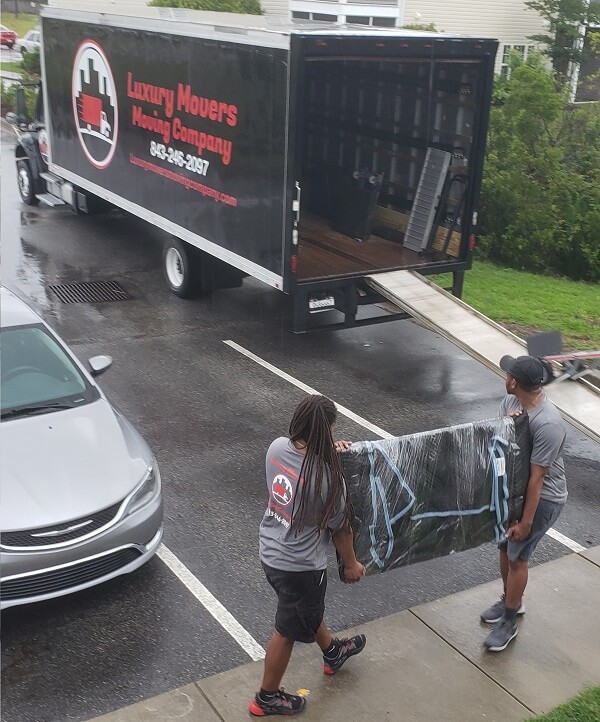 Here are some tips on managing your small move successfully and navigating any obstacles along the way.
Set a Budget
Create a detailed budget plan and find a company that meets your needs.
Declutter Your Items
Don't invest your time, money, and energy in transporting things you never use. Donate or throw them away.
Pack Your Items
Or leave that tedious task to us. We'll come with all packing supplies to protect and pack your belongings quickly and easily.
Prepare Your Essential Bag
This one is crucial for moving. Have a bag with all essential documents, phone, phone charger, medications, and hygiene to carry with you.
Be There During The Move
We'll do all the work, but you should be there to greet us & give instructions. Plus, don't skip the final walkthrough & check if everything's okay.
fAq
Common questions about
Small move service
How Should I Prepare For Moving Day?

Let the movers know where to park their truck, prep your apartment or condo for moving, clear the path from any obstacles, and plan for your children and pets – if you have them.
Do You Offer Packing Service?

Yes, we do! If you need packing, we'll come with high–quality packing supplies, such as boxes, blankets, wraps, and tape. Also, we offer unpacking services.
Will I Be Notified Ahead Of Time For Delivery?

Yes, of course! We'll contact you a day or a couple of hours before delivery.
How Do You Move a Small Amount Of Items?

The correct answer depends on the items you want to relocate. After filling our inventory list, we'll send our movers, a suitable truck, and the equipment required to accomplish your move.
Are My Items And Belongings Shared in Truck With Other Customer's Inventory?

No, you don't have to worry about that. We respect customers' belongings and deliver them separately. Otherwise, that will slow the delivery process and increase the risk of damages and loss.