WE ARE HIRING!
Job Opportunites
become A mover
We are looking for hard workers who aren't afraid to do the heavy lifting, assembly, and item relocation for our customers. So if you are looking for a reliable job with an exciting and dynamic work environment, reach out to us and become a moving part of the Luxury Movers Moving Company team!
be a part of our team
Benefits Of Working
With Us
Teamwork
We got your back because we consider you a part of our family. That means we all care for each other as a good team does.
Training
If you join Luxury Movers Moving Company, you will learn how to organize items and handle different objects without straining your body.
Dynamic Environment
The best part of the moving business is that you won't be cooped up in an office. Each day is another neighborhood, city, or even state.
Flexible Workhours
You can work part-time or full-time in our company. Also, you can adjust your working schedule to your other obligations.
what do we need?
Traits We Look For
In Our New members
Working within the moving industry can be hard work. We are relocating personal or business belongings, and the expectation is for every item to arrive at its destination without any damage. That is why we are looking for the following:
Organizational Skills
Every successful move begins with organization. Our team goes into every job with an established plan of action. The entire move is organized from start to finish and we are looking for individuals who possess this skill to be an attribute to our team.
Precision
Precision is what makes every move safe and sound. From packing to transporting, precision is the key to success and an essential trait.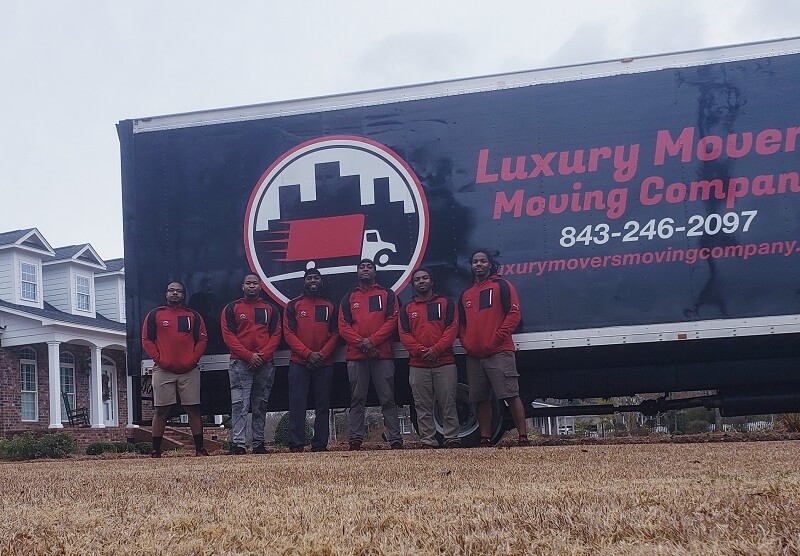 Respect
Luxury Movers Moving Company treats customers and other team members with the utmost respect because we are professionals. It provides the best working experience for both ends, which is why we expect the same mindset from you as our future member.
Strength
A job in a moving service is a rewarding but demanding profession. It requires strength in both the mind and body for the best results.
happy family
Working Experience
What Our Team Says
There is a place for you in Luxury Movers Moving Company, and if you feel like you are a good fit for us, we will be happy to hire you. If you are curious about how it is to work with us firsthand, read what some of our team members say about their Luxury Movers Moving Company working experience.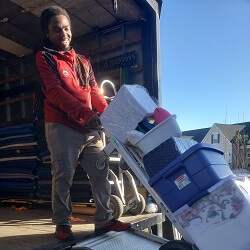 Julian
TEAM MEMBER
What I like most about working with Luxury Movers is the amount of equipment we have. I've worked with other moving companies in the past where we were provided with little to no equipment. With Luxury each truck is equipped with everything you need to make the job easier.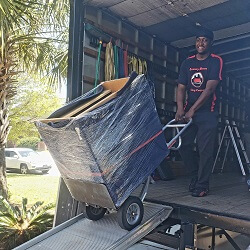 Hibe
TEAM MEMBER
The thing I like most about working with Luxury Movers is the work-life balance. We do not have 12-15hr days. Everyone gets along and it is a fun working environment.
OPEN POSITIONS
Part-Time
Relocation Specialist
JOB DESCRIPTION
A relocation specialist transports furniture and belongings from one location to another. Movers ensure items are protected from damage and are placed in the correct location upon arrival. They are physically fit and responsible professionals who pack items efficiently, load and unload trucks and take accurate inventory.
WORKING HOURS
10-15hrs per week
ADDITIONAL BENEFITS
We will provide new shirts and shoes at least twice a year, mileage pay for long-distance moves, and meals during working hours. All tips are split evenly. There is a chance of a raise and bonus after each year.
QUALIFICATIONS
You must have a high school diploma and a valid driver's license. Being able to drive a non-CDL box truck is an advantage but not required. Also, you must be able to pass a background check and drug test.
JOB APPLICATION
Job application
Fill out The Form
And Join Our Team