GET FREE QUOTE
No Time For Packing All Items
For The Myrtle Beach Move?
Get a Free Quote And Let Us Do The Heavy Lifting!
Affordable Pricing
Stress-Free Experience
Licensed & Insured
Highly Trained Team
5.0 Rating From 130+ Reviews
Item Safety Guarantee
Exceptional Customer Service
Locally Owned Business
Reasons To Hire
Why Do You Need
Packing And Moving Company?
You don't know how many items you have until you start packing. You can avoid this time-consuming task by hiring Myrtle Beach moving company like us.
Organized Move
Packing and moving are challenging tasks that can last for days if you don't have a plan. Our experienced movers will organize and do the job quickly and without additional expenses.
Preventing Injuries
Injuries are often a consequence of inexperienced item handling. Prevent them by hiring an experienced moving team who can handle big and heavy objects.
Item Safety Guarantee
Thanks to the experience of our team, we can pack without damaging your belongings. We use special methods for protecting every item, from delicate dishes to sturdy furniture.
Our Service
Packing Service
Around Myrtle Beach Area
Full Service
Packing can be overwhelming and time-consuming, so ask for full service, and our crew will take care of it.
Partial Service
We'll adapt to the situation if you want to pack just one room in your apartment. We will create a plan; just ask us for assistance.
Unpacking Service
Unpacking usually takes longer than planned. We can help you do that and organize your things in your new Myrtle Beach home.
Custom Crating Service
Fragile items such as mirrors, valuable paintings, glass tables, and similar things must be secured and custom-crated before loading them into the truck.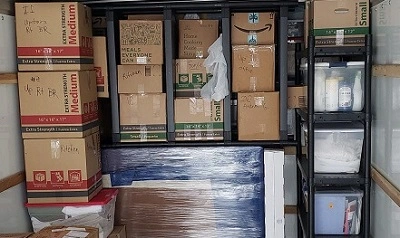 Electronics Packing
Disconnect your computers from the home office, TV, and sound system before we arrive. We will carefully wrap them in protective material and store them in our moving trucks.
Why Choose Us?
The Best Company To Pack & Relocate Your Belongings
The pack-and-move process is a significant and monotonous task that can last for weeks. However, choosing our company will make your experience smooth and efficient.
Here are some of the reasons to hire our team:
Licensed and insured Myrtle Beach packing and moving company
High-quality packing materials
Careful handling your belongings
Safe and fast transport
Reliable, dedicated, and highly-trained professionals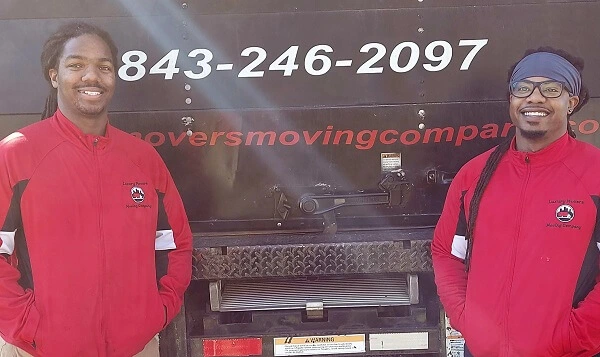 Our Cost
Packing & Moving
Myrtle Beach Price Estimate
Various factors will affect the final packing and moving service price. That is why we have made an inventory list for you to fill out so we know how many and what kind of items you want us to pack and move and how much time we need for it. Don't forget to mention if we need to pack fragile or oversized items due to extra protection.
Our charges for a moving service:
$100 travel expenses
2 movers – $105 per hour
3 movers – $135 per hour
4 movers – $165 per hour
extra mover – $30 per hour
Dos & Don'ts
items we Can & Can't
Put In Our Moving Trucks
List Of Items We Can Pack
We can pack almost anything, however, check the items.
We will pack these things:
Dining room items
Electronics
Tools, equipment
Bedroom items
Bathroom items
List Of Items We Can't Pack
Some items are not suitable for packing and moving in moving trucks.
Here is a list of items we cannot pack:
Food and plants
Scuba gear
Family heirlooms and other high-value items
Grill and barbecue supplies
Fireworks and ammunition
Chemistry sets and any hazardous material
faq
Most common questions
Packing & Moving Service
How Much Does Professional Packing Service Cost?

There is no definite answer. It is different if you need to pack a whole house or just one room. The price will depend on the number of items, hours spent on the job, distance, and other services you require.
How Will Your Movers Protect My House From Damage?

Our crew will protect your home from dirt and any potential damage during the moving process by using top-grade floor runners and high-quality blankets,
What Supplies Do I Need For Packing?

Some of the most common packing supplies are:

Packing boxes
Markers for writing
Packing tape for closing boxes
Packing paper and soft paper tissues
ox cutter
Stretch plastic wrap and bubble wrap for fragile items
Furniture pads
Are My Items And Belongings Shared in Truck With Other Customer's Inventory?

No, you don't have to worry about that. We respect customers' belongings and deliver them separately. Otherwise, that will slow the delivery process and increase the risk of damages and loss.
Are There Items You Can't Move?

Certain items cannot be transported in moving trucks, including:

Combustible liquids (Antifreeze, rubbing alcohol)
Corrosive liquids (Bleach, Acid)
Flammables (Aerosol cans, gasoline, propane, ammonia)
Food items (perishable and frozen food)
Do You Disassemble And Reassemble The Furniture?

Yes, we do. Some furniture needs to be disassembled before moving. But we'll reassemble it again when we get to your new home.
How Much Does It Cost To Pack A House For Moving?

Our packing service cost varies depending on the size of the house, the items you want to move, and the distance we will have to cover. The best way to find out the price is to fill out our inventory checklist. We will use it to send you a precise cost estimate.
How Much Does It Cost To Pack An Apartment For Moving?

Apartment packing service depends on the size of the apartment, the number of items you need to move, the distance of the move, and other requirements you might have. Due to that, we can't give you a precise cost. But you can fill out our inventory checklist, and we will send you an estimated cost based on the information you provided in the checklist.
What Is The Hardest Room To Pack?

The kitchen usually takes the longest to pack so we consider it the hardest one to pack too. That is due to a large number of dishes, kitchen utensils, and other items people store in the kitchen. There are also appliances you need to unplug, defrost and clean before the moving team arrives. You also need to find a safe place for food that was stored in those appliances.
Can I Leave Stuff In Drawers When Moving?

We don't recommend that because things in drawers can damage the interior of your furniture during the move. They will roll and move in the drawer, causing the item to bump into the sides of the drawer.