GET FREE QUOTE
Want To Move Heavy Item And Looking For Best Solution?
Get a Free Quote And Let Us Do The Heavy Lifting!
FREE Estimate
Attention To Detail
Stress-Free Experience
Highly Trained Team
Fast Replies
Competitive Pricing
Exceptional Customer Service
Small Local Business
risk reduction
Why Hire heavy-item
Moving company?
A heavy-item moving service is often needed for large, heavy, or high-value items that require special handling, equipment, and care.
Professional Equipment
Heavy items aren't easy to lift or move without proper equipment. So we use the best tools and equipment, ensuring the safety of your items and your home.
Risk Of Injuries
If not handled appropriately, you can end up with severe injuries and broken items. We're professionals who use pro equipment and move heavy items daily.
A Lot Of Experience
Moving heavy items is a time-consuming and laborious task for amateurs. However, professional movers will follow their proven procedure and move it quickly.
local, long, emergency
Moving Services
We Provide
We'll plan and coordinate your local move with utmost detail. We are known for our efficiency, attention to detail, and punctuality.
No matter the distance, we'll relocate your heavy item. However, a long-distance move is unique with its challenges and specific requirements.
Need to move your heavy item urgently? In that case, call us! We'll check our schedule and give the best of our abilities to help you.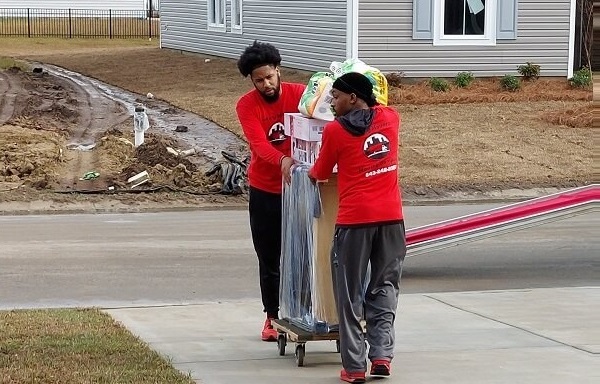 everything you need
We move all Types
Of Heavy Items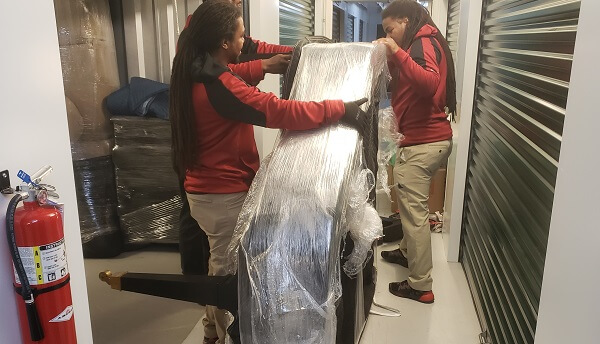 Our experienced and highly-trained team can move:
five steps
Process Of Heavy-item
Moving
With years of experience, professional movers, and top-quality equipment, we make heavy items moving easy.
1. Step – We Create a Plan
Before lifting and moving, we'll prepare all our tools, equipment, and trucks for moving. We'll measure your item and decide how we'll move it.
2. Step – Protecting Your House
We'll protect your floor, walls, and door from any potential damage.
3. Step – Disassembling
If possible, we'll disassemble your item for an easier move.
4. Step – Protect The Item
Wrapping items with moving blankets, shrink wrap, and other protective materials will reduce the possibility of damage.
5. Step – Moving The Item
We'll use furniture sliders, dollies, and other professional equipment to move your belonging from the house and load it into the truck.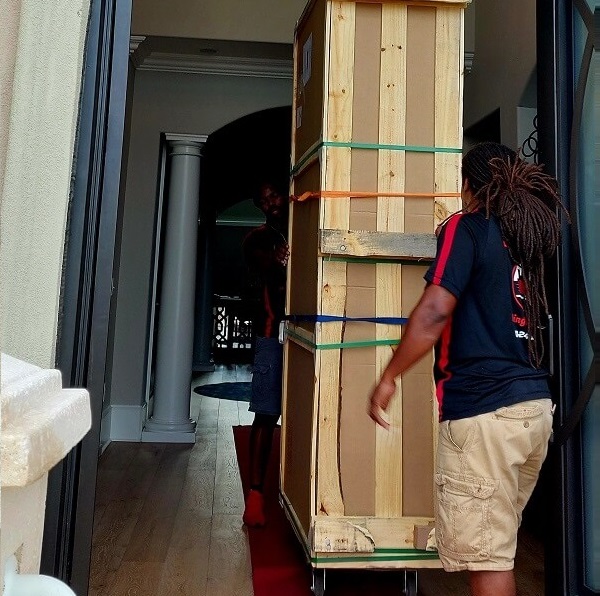 but first, safety
Safety Of your Heavy Item
Is Our No.1 Priority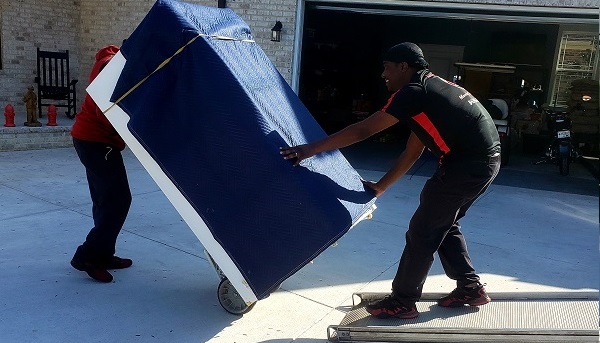 That's why we have a highly-experienced and professional team, quality packing materials, and proper techniques to move your item hassle-free.
We will:
Carefully wrap and pack your heavy items
Securely load them into our moving truck
Completely protect your carpets and floors
Pad and wrap items in your home to protect them
The best tools
Only Professional Equipment
For Heavy Item Moving
Luxury Movers Moving Company uses professional equipment, so you can rest assured that your belongings will be handled with exceptional care. 
We use:
Moving pads
Stretch wrap
Dollies and skid boards
Ratchet straps
Blankets
Stair ramp (if there are stairs)
Lifting straps and belts
Specially-designed moving truck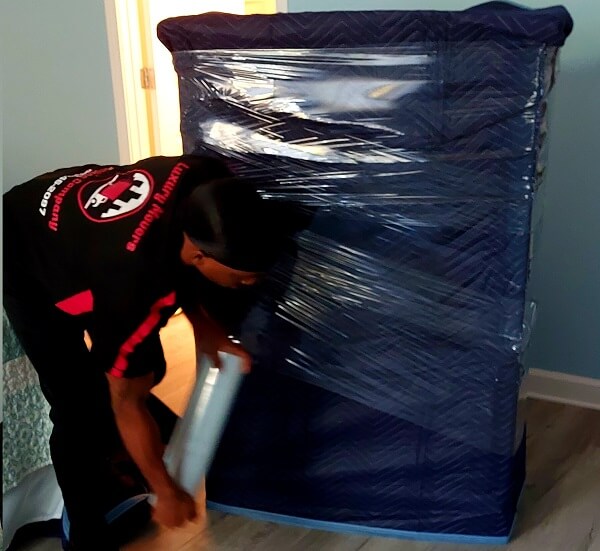 our prices
Heavy Items Moving
Cost estimate
Various factors will affect the final price, which is why we have made an inventory list you can fill out for a more precise cost estimate.
Don't forget to mention if you need to move a fragile or oversized item. Then we'll come equipped with extra protection materials and equipment.
Filing out the inventory list will provide us with essential information about your moving requirements. Plus, you can add special requirements like assembly, packing, and unpacking. All this information will give us a better understanding of your move and result in a more accurate estimate.

We charge $105 per hour (a minimum of two hours) plus a minimum $100 travel fee, depending on the distance.
what to expect
What Benefits Does
Our Company Offer?
Licensed & Insured
We specialize in fast-moving services. We're a trustworthy and reliable company you can count on.
No-damage Guarantee
Thanks to our highly experienced team and professional equipment, your items will arrive in pristine condition at a new location.
Unique Approach
We use a unique and innovative approach to load and move heavy objects safely and efficiently.
Affordable Rates
We won't break the bank at the end of the day. Our company offers affordable prices and high-quality moving services.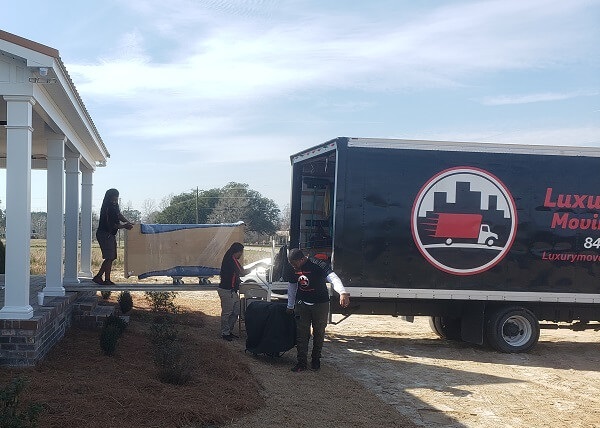 to-do list
Are You Ready For
Heavy-item Move?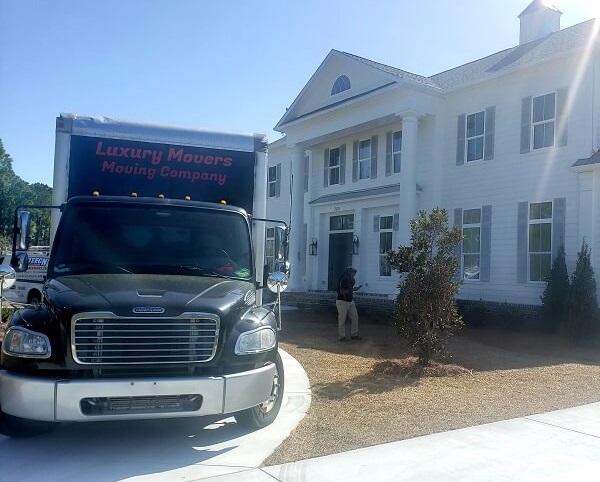 Use this checklist and ensure you'll cover all you need to do before moving.
Ready?
Movers will contact you at least 24 hours before moving day, so you know the arrival time
Arrange to be off-work on a moving day if possible
Make sure your house is ready for the moving crew
Move items that may make our movement difficult off the walkways
Prepare the item – clean it, empty it and disconnect it (if it is a device)
Clear a path out of the house/office
Be there to greet movers and give instructions
Make sure your movers have the correct new address
To instruct movers on where to place your items, be present at your new location
You ask, we answer
Have Any Questions?
Here are The Answers
How Will Luxury Movers Moving Company Protect My Heavy Items From Damage?

Our team members are professionals trained in moving and handling techniques. Plus, they come equipped with all the needed tools, such as blankets, packing tape, paper, and boxes.
How Will Your Movers Protect My House From Damage?

Our crew will protect your home from dirt and any potential damage and scratches with commercial-grade floor runners and top-grade blankets.
Do Movers Help Unpack And Assemble Items?

We are happy to say that you can count on that service too! In addition, we offer packing, unpacking, disassembly, and assembly services.
What Moving Supplies Do You Use To Lift Heavy Items?

We use moving pads, blankets, tape, rubber bands, sliders, lifting straps, and other equipment.
Are There Any Hidden Fees Or Additional Costs?

There are absolutely no hidden fees or additional costs. We are a transparent and reliable moving company.