GET FREE QUOTE
In a Hurry To Move? Contact Us!
Get a Free Quote And We Will Move You Quickly And Efficiently!
FREE Estimates
Attention To Detail
Stress-Free Experience
Highly Trained Team
Fast Replies
Competitive Pricing
Exceptional Customer Service
Small Local Business
Full Service
Last-minute moving services
You can Count on
Moving is challenging without the added stress of relocation on a short timeline. That's why we offer these services.
Want to move a few streets away or to another city? No problem! We'll pack, load, move, unload, unpack, and move you quickly.
State-to-state moving is a piece of cake for us! Equipped with professional tools and advanced techniques, we'll make your out-of-state moving a breeze.
Luxury Movers Moving uses only high-quality materials and proven methods during packing to protect your belongings from any damage.
We're experts in moving heavy and oversized items. Pool table, large safe, hot tub, washer, dryer, treadmill – we already have experience carrying these items.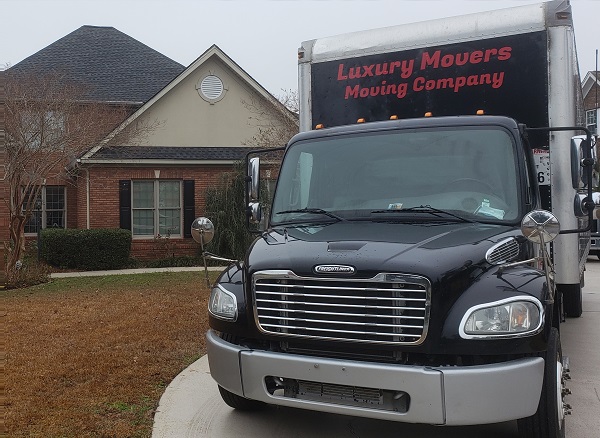 packing service
We Offer Packing
To Speed up the moving process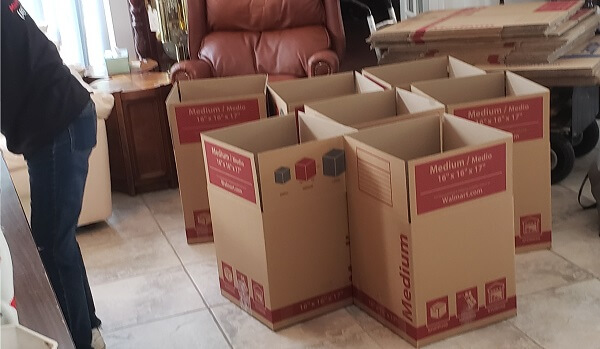 Need to pack your items as soon as possible?
Give us a try!
We'll take care of all your belongings and pack them appropriately.
Packing supplies we use:
Special boxes
Packing tape
Bubble and stretch wrap
Blankets and paper
tools for efficiency
Only Professional Equipment
For last-minute move
Our movers come fully equipped to support you.
We use professional equipment to ensure fast and safe moving service.
Specialized trucks
Moving blankets and pads
Moving dolly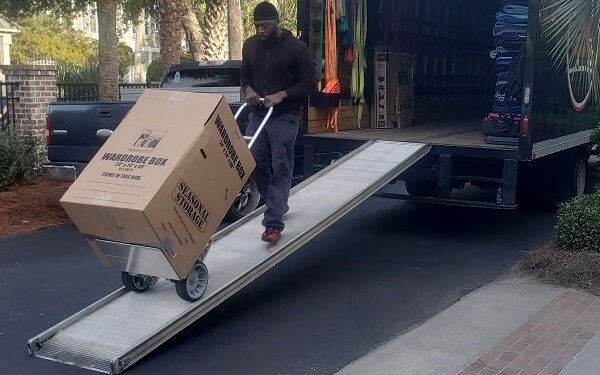 Moving straps
Utility dolly
Floor protectors
Furniture dolly
Protective gloves
Furniture sliders
Professional tool kit
our moving Process
How do we perform
Your emergency move?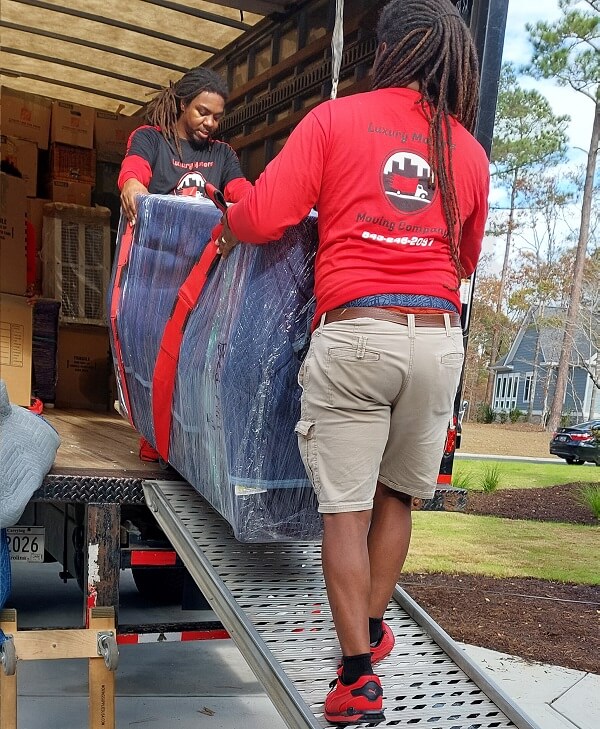 There is no time to lose when you need last minute move. Luxury Movers Moving Company is on hand to make sure everything goes smoothly.
1. Clear Communication
Contact us and we will discuss the issues and challenges surrounding your move. Then we'll arrange the date of the move.
2. Creating A Moving Plan
Our crew is familiar with the nature of last-minute moving, so we'll make a plan to provide the services you need.
3. Packing And Moving
If you need a packing service, we'll provide it. Plus, we'll load and move your items using our professional equipment and proper techniques.
4. Delivering
Finally, we'll unload your items at a new location and place them wherever you say. And your move is made!
5. Review
If satisfied with our services, drop us a line! We appreciate your opinion.
Safe & Sound
Regardless Of Emergency
Your items Are safe
Don't worry about the short timeline; the safety of your belongings is a must!
We'll use our exceptional skills, experience, techniques, and equipment to protect your items from damage.
You can expect the following:
Dealing with electronics carefully and gently
Protection of floors, doors, walls, exits, and entrances
Disassembling furniture
Wrapping all breakable items
Safety loading and unloading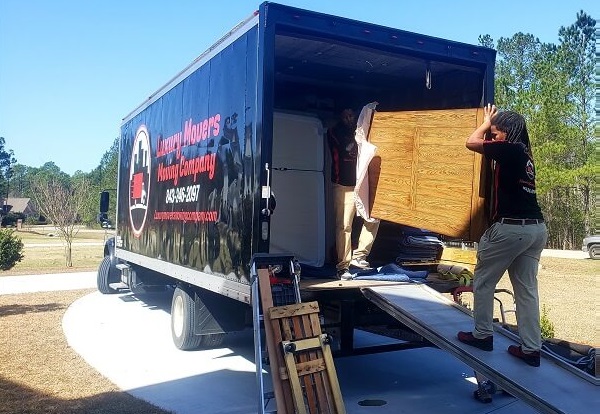 Our Cost
Last minute moving
Price estimate
The final price depends on the number of items you want to relocate, the distance, and additional services you might require. So, fill out our inventory list where you can add the exact number of furniture, items, and boxes you want to relocate.
Don't forget to mention all fragile or oversized items we should move. Then, our team will come with additional packing materials.
By filling out the inventory list, you'll provide us with essential info about your moving requirements and get an accurate estimate of your move.

Two hours is the minimum amount of time to reserve our moving crew for. We charge $105 per hour (minimum of two hours) plus a travel fee of at least $100.
why hire us?
We can offer the best
Last-minute move service
Once people hire a moving company, they swear they will never try the DIY method. And here are some reasons why we are the best!
Less Stress
Having a last-minute move is already enough stress. So we can help to take some of that stress off your shoulders by doing the heavy lifting, loading, and unloading.
Pro Equipment
Our team comes with dollies, moving blankets, straps, furniture sliders, floor protection, and other equipment needed for safe and efficient moving.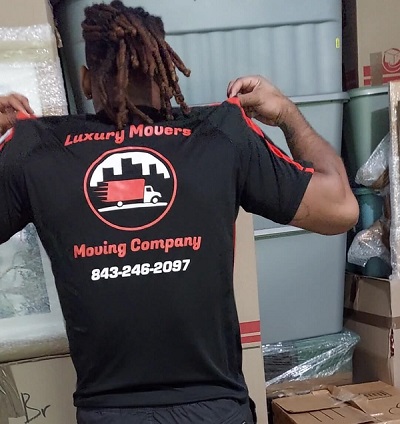 Expert Techniques
It's easy to damage your belongings when moving. Then our experience comes into play! We are trained to move large, fragile, and oversized items without damage.
Insurance
When you hire a Luxury Movers Moving Company, you should know that your possessions are covered in the event of an accident.
Moving Tips
Tips & Tricks
For Emergency move
Book in Advance (if you can)
Book your moving company as soon as you know the moving date. That ensures better rates and allows you to prepare.
Confirm All Arrangements
Call your moving company to verify all moving details. Make sure prices, locations, dates, and terms are correct.
Pack Valuable Items
It's best to pack your valuables and carry them with you. We cannot replace the sentimental value of your things.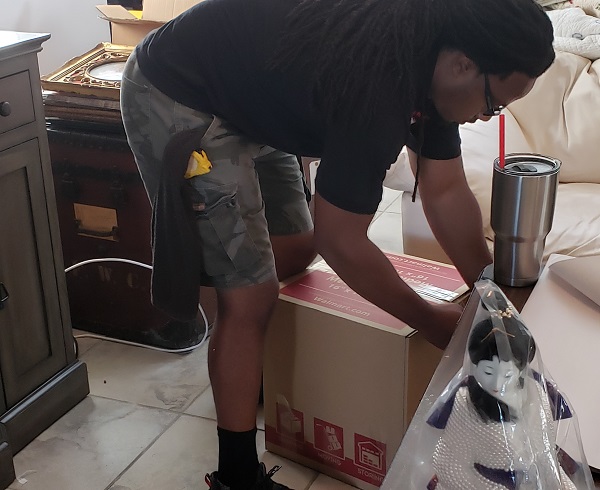 Clear a Walkway For Movers
Make sure there are no obstacles on the path so movers can navigate and load your items without distraction or damage.
Pack in Advance If Possible
Pack belongings as early as possible and cover all rooms and items. Label boxes and don't overpack.
Think About Children & Pets
Moving day can be stressful and dangerous for your pets and children. Make a plan – leave them with someone you trust.
frequently asked questions
Check out the Most Common
Questions and answers
How Long Does It Take To Load a Moving Truck?

That depends on several factors, including the number of boxes, extra services, the flights of stairs, and the distance between our moving truck and your home entrance. But don't worry, we always give the best of us!
Do You Disassemble And Reassemble The Furniture?

Yes, we do. Some furniture needs to be disassembled before moving. But we'll reassemble it again when we get to your new home.
How Should I Prepare For Moving Day?

Let the movers know where to park their truck, prep your house or apartment for moving, clear the path from any obstacles, and have a plan for your children and pets – if you have them.
Do I Have To Be There During The Move?

Well, yes. We need you or someone else to be present during your move so you can help guide us. Also, you are responsible for a final walk of the house.
What Should I Keep With Me On The Moving Day?

Keep with you everything you'll use on the day of your move. That could be phone charges, medications, a change of clothes, toilet paper, necessary paperwork, or anything precious.
Do You Provide Trucks, Moving Equipment and Packing Supplies?

Yes, we do! We provide packing materials, trucks, and professional equipment to move you quickly and efficiently.
Is My Reservation Guaranteed?

Yes, of course! When we confirm the moving date, your reservation is guaranteed. We'll come with our truck(s), equipment, and tools for your move.
How Fast Can You Come And Move Me?

Well, that depends on our schedule. But we will do our best to move you as quickly as possible.