GET FREE QUOTE
In a Hurry To Move In The Myrtle Beach Area? Contact us!
Get a FREE Estimate, And Let Us Do The Heavy Lifting!
Affordable Pricing
Stress-Free Experience
Licensed & Insured
Highly Trained Team
5.0 Rating From 130+ Reviews
Item Safety Guarantee
Exceptional Customer Service
Locally Owned Business
Reasons To Hire
Why Hire Emergency Movers
For Your Last-Minute Move?
Less Stress For You
Having a last-minute move is already stressful enough. We will take some of that stress off your shoulders by doing the heavy lifting, loading, and unloading.
Item Safety Guarantee
It's easy to damage your belongings when moving, especially in a hurry. Our emergency movers are trained to move large, fragile, and oversized items without damage.
Quick & Efficient
We know what it means to do something last-minute. That is why we organize our movers to move your belongings as quickly and efficiently as possible.
Our Service
Last-minute moving services
You can Count on
Moving is challenging without the added stress of relocation on a short timeline. That's why we offer these services.
Full-service Moving
The full moving service in our offer includes packing, loading, moving, and unloading. We've got you covered even in an emergency!
One Heavy Item
We're experts in moving heavy and oversized items. Pool table, large safe, hot tub, washer, dryer, treadmill – we already have experience carrying these items.
Packing & Unpacking
Our emergency moving team uses only high-quality materials and proven methods during packing to protect your belongings.
Loading & Unloading
Sometimes a same-day move requires only loading and/or unloading. If this is the case with you, our labor-only service is the one you are looking for!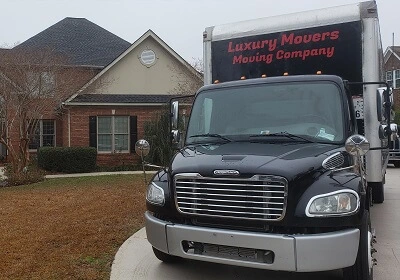 why Choose us?
We can offer the best
Last-minute move service
Once people hire a moving company, they swear they will never try the DIY method. And here are some reasons why we are the best!
130+ Reviews With a 5.0 Rating
We have more than 130 reviews from our past customers with an average 5.0 rating, one of the best proofs of our work ethic and customer service.
Insured & Licensed Company
When you hire a Luxury Movers Moving Company, you should know that your possessions are covered in the event of an accident, and we have all the necessary licenses.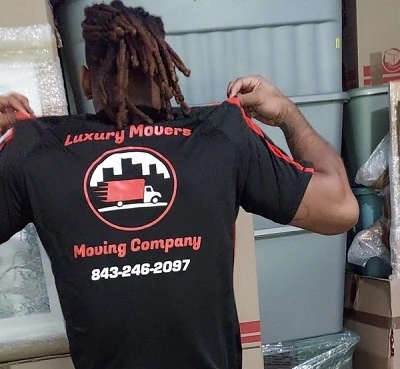 Pro Equipment
Our team comes with dollies, moving blankets, straps, furniture sliders, floor protection, and other equipment needed for a safe and efficient move.
Based In Myrtle Beach
Our same-day moving company is based in Myrtle Beach, and our service area covers the surrounding counties of North and South Carolina.
Our Cost
Emergency Moving Service
Price estimate
Last-minute move charges:
Travel expenses are $100
2 movers are $105/hr
3 movers are $135/hr
4 movers are $165/hr
Each new mover is $30/hr
frequently asked questions
Check out the Most Common
Questions and answers
Do I Have To Be There During The Last-minute Move?

Well, yes. We need you or someone else to be present during your move so you can help guide us. Also, you are responsible for a final walk of the house.
Is My Reservation Guaranteed?

Yes, of course! When we confirm the moving date, your reservation is guaranteed. We'll bring our truck(s), equipment, and tools for your move.
How Fast Can You Come And Move Me?

Well, that depends on our schedule. Our availability can be between 1-5 working days. But we will do our best to move you as quickly as possible, so contact us to check our availability.
Do You Charge More For An Emergency Move?

No, we won't charge you more for the last-minute move. Contact us, fill out the inventory form, and we will send you a precise cost estimate of your moving needs as soon as possible.