GET FREE QUOTE
Searching For Movers
Near Longs?
Get a FREE Estimate, And Let Us Do The Heavy Lifting!
Affordable Pricing
Stress-Free Experience
Licensed & Insured
Highly Trained Team
5.0 Rating From 130+ Reviews
Item Safety Guarantee
Exceptional Customer Service
Locally Owned Business
In & Out Of State
Relocating Your Belongings
In & Out Of Longs

Local Move For Longs Area
Moving locally doesn't have to be a hassle thanks to our professional movers and great price for the service.
Long-distance Move For Longs Area
Do you need something more than a local move? Book our moving team and let them move you long-distance without a care in the world.
Full Service
What Do We Have In
our Moving Service Offer?
Apartment Move
We will move your apartment in and out of Longs with attention to every detail, from the smallest box to the biggest furniture.
Household Move
Moving a household requires more organization skills than moving a condo, but rest assured we can organize every step of the way.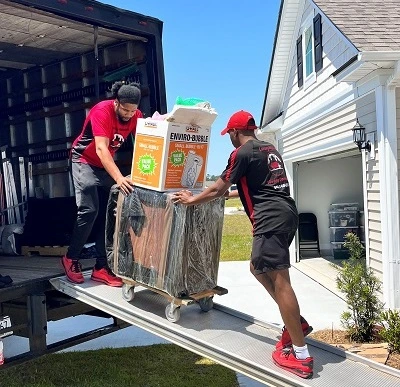 Small Move
Your belongings are safe in our hands, no matter whether you need a small move or a big Longs move. We will move every little thing carefully.
Commercial Move
Do you need to move your business? Don't worry, we can do that too, you just have to focus on handling your company and we will move things.
Heavy Item
Moving Heavy Items?
Not a problem For us!
Piano Move
Moving a piano is not a piece of cake. Thanks to our experienced team (who have done it more than a couple of times) we know how to relocate it efficiently!
Safe Move
It doesn't matter whether you need a gun, wall, office, or jewelry safe moved, we will relocate them all with equal care and attention to detail in, out, and around Longs!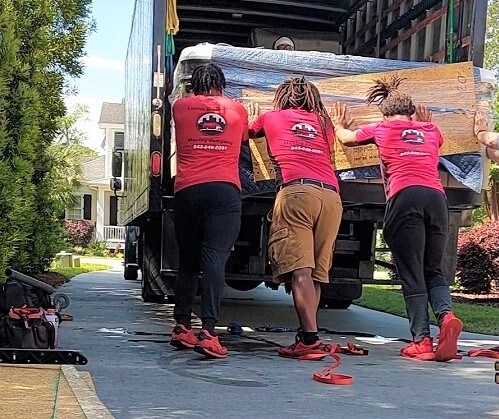 Additional Services
Tailor Your Move With
Additional Services In Our Offer
Movers By The Hour
Hire our professional moving team to relocate your belongings from one location to the other in, out, or around the Longs area. We will do what you asked us to do quickly, efficiently, and with attention to detail!
Packing Service
If you don't have the time nor the will to pack your belongings, book our packing service! We will bring the tools, and equipment and pack every item before the move.
Loading/Unloading Service
If you have everything covered but you need someone to do the heavy lifting, we are here for you! Our labor-only service will load and (or) unload your belongings quickly and efficiently.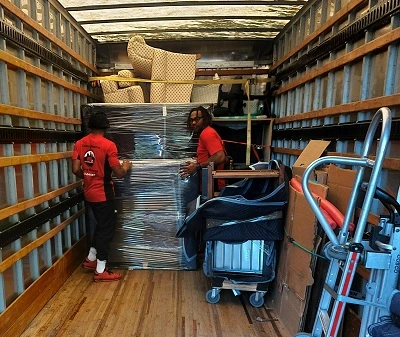 Storage Service
Our storage service will safely relocate your belongings. Also, if you aren't sure which storage facility to choose, we will be more than happy to recommend you a reputable one!
Assembly/Disassembly Service
Our assembly/disassembly service is great for furniture that is too big to fit through the door. We will carefully disassemble and then later assemble every piece.
Our Clients
Do you Want To Move With Us?
We are Happy To Assist you!
Individual Move
Living alone is great, but moving alone not so much! Book our movers and let us help you move to another chapter of your life!
Family Move
With our family moving service, we will focus on moving your belongings and you can keep your attention on your family members.
Senior Move
Our moving team has vast experience when it comes to senior relocation and that is why we are one of the best senior movers in Longs.
Veteran Move
Thank you for your service! Now is the time to let us do something for you such as relocate you and your belongings stress-free!
Student Move
Stressing out over a move during student years is something you can avoid by booking our reliable moving team for a fair price!
Why Choose Us?
Best Moving Team In
Longs And Further
5.0 Stars Rating
Over the years, we have gathered 130+ reviews with a 5.0-star rating as our average score thanks to our great customers!
Locally Owned Business
We are located in Myrtle Beach and we service surrounding areas and counties with the same customer relationship as in our hometown.
Licenses & Certificates
We have all the necessary licenses and certificates to relocate you and your belongings all around the Longs area without trouble.
Experienced Moving Team
We are in business since 2019 so you can be sure our moving team is experienced and well-organized in every move we perform.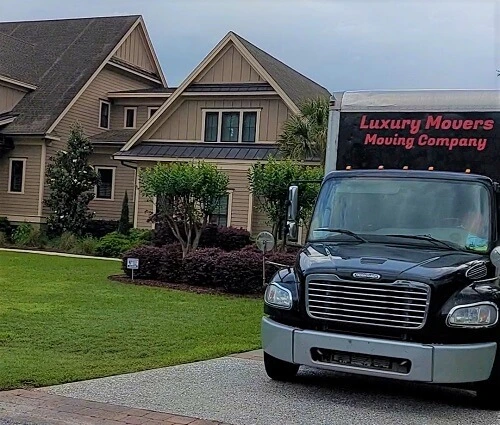 Competitive Rates
The Price Of Our
Moving Service In Longs
Our moving service price for the Longs area depends on the size of the move, the covered distance, and the additional services you book. That is why there isn't one price, but a precise estimation. The best way to find it out is to fill out our inventory form with the things you need moving and services you are interested in.
Min $100 cost of travel expenses
2 hours minimum to hire
$105/hr for 2 movers
$135/hr for 3 movers
$165/hr for 4 movers
Each additional mover is $30/hr
FAQ
Frequently Asked Questions For Moving In Longs, SC
How Much Do Movers Cost In Longs?

Our moving service in Longs doesn't come with a fixed price because it depends on the size of the move, the location, and additional services you want to book. On average, the price goes from $320. But, if you want to know the exact price estimation, fill out our inventory form with details about the move and we will give you the estimation.
How Many Hours Should Move In Longs Take?

On average, a move in Longs should take around 2 hours. Of course, that depends on the size of the move, how many things and furniture you want to move, and where you are moving from.
How Many Movers Do I Need For My Longs Move?

The number of movers depends on the size of the move, not on the city you are moving to/from. Usually, two professional movers are enough for an average move in Longs, but if you want to be 100% sure, contact us as we will help you with the decision.