GET FREE QUOTE
Are You a Student Looking
For Movers In Myrtle Beach?
Get a Free Quote And Let Our Team Do The Rest!
FREE Estimate
Attention To Detail
Stress-Free Experience
Highly Trained Team
Fast Replies
Competitive Pricing
Exceptional Customer Service
Small Local Business
Reasons To Hire
Hire Professional Movers
For Student Relocation
Save Your Body
Inexperienced lifting can result in an injury. Avoid that by leaving that to our movers, who know how to lift without consequences.
Save Money
Packing supplies and equipment costs money. Do you want to buy them and leave them in boxes for years? We will bring our tools.
Our Services
Moving Services For Students
In Myrtle Beach Area
We know how challenging it is to organize a move for a student first entering or returning to college. Our moving service is here to help you cross this big milestone in your life by doing the heavy lifting with these services: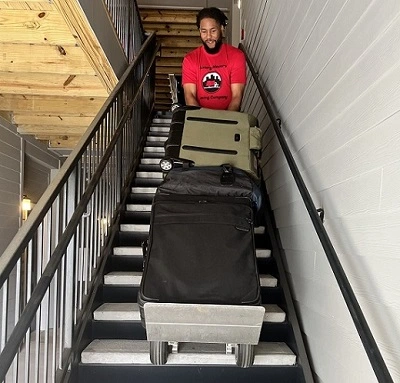 Why Choose Us?
We Are The Best Choice
For Student Moving
Professional student movers, as we are, will take the pressure off you and ensure all your belongings are safe. We take pride in our small business and the fantastic atmosphere we create while working. There are more reasons to love us:
Locally Owned Business
We are a Myrtle Beach business and pride ourselves on great customer service, a 5.0 rating from more than 130 reviews, and competitive rates.
Licensed & Insured
We specialize in student moving services. We're a trustworthy and reliable company you can count on to help you during the move.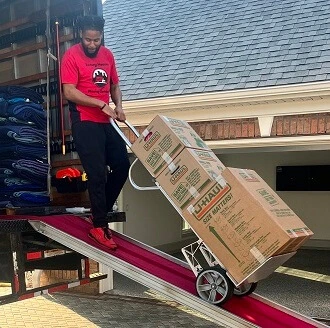 Professional Crew
We only work with the best crew – our well-trained team already knows every step of the moving process. Thanks to professional equipment, they do it quickly and safely.
Specialized Trucks
Our professional vehicles will deliver all your belongings damage-free and hassle-free. We provide safe and reliable transport.
Our Prices
Cost Estimate For
College & School Students
Basic charges:
$100 travel charge
$105/hr for a 2-member moving team
$135/hr for a 3-member moving team
$165/hr for a 4-member moving team
Extra $30/hr for each additional mover
FAQ
Most Common
Student Moving Questions
How Do I Prepare For Moving Into a College Dorm?

First, make a list of things you want to move. Pack them in boxes separated by the room (kitchen, bathroom, etc).
Label each box on the side with the room it is for.
If you don't want to pack, use our packing service and we will do it for you.
Wait for movers to arrive and show them what they need to relocate.
Go to the dorm and wait for the movers to arrive with your belongings.
Show them where to put your belongings.
How Will Luxury Movers Moving Company Protect My Belongings From Damage?

Our crew consists of professionals trained in moving and handling techniques. They come with all the needed materials, such as blankets, packing tape, paper, and boxes.
How Long In Advance Should I Schedule My Move?

We recommend that you schedule your move as soon as you know your move-out and your move-in date. Then, contact us at least two weeks before your move.