GET FREE QUOTE
Our Loading And Unloading
Services In Myrtle Beach Area
Get a Free Quote And Let Us Do The Heavy Lifting!
Affordable Pricing
Stress-Free Experience
Licensed & Insured
Highly Trained Team
5.0 Rating From 130+ Reviews
Item Safety Guarantee
Exceptional Customer Service
Locally Owned Business
Reasons To Hire
Why Should You Use Our
Professional service?
Some clients rent or drive their own truck and need a helping hand – or four. Our Myrtle Beach movers will help you get your items onto and off the truck.
Professional Equipment
We come with weight bells, dollies, moving blankets, ramps, and straps to prevent injuries and damage. Our team is ready for the job.
Our Service
Loading And Unloading
Offer Combinations
With our labor-only service, we transport your belongings from your home or office to a moving truck, storage pod, or similar. We do not move your items to another location with this service. We help you load or unload them at a different location. Also, we do not pack your items, but if you require packing, you can also choose our packing service.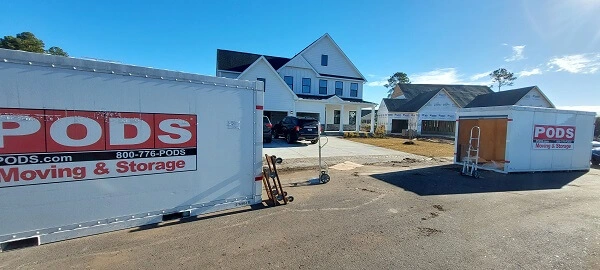 Loading Service
Our trained professionals will do the heavy lifting and load all your belongings into a moving truck, storage pod, or facility quickly and efficiently.
Unloading Service
If you are at your destination and need help unloading furniture from your condo, our movers can do that for an affordable price.
Loading & Unloading Service
Do you need help with both loading and unloading? We can do that, too, with our experienced moving team.
Why Hire Us?
Best Company For
Heavy Lifting And Loading
We perform loading and unloading services for your items and belongings quickly and easily. Here are more reasons to hire us!
Attention To Details
We're completely dedicated to the details allowing you to relax and trust the process. Thanks to our experience, we know how to do the job efficiently.
Unloading And Room Placement
We'll carefully unload your items off the moving truck or from storage and place all your boxes and furniture in appropriate rooms.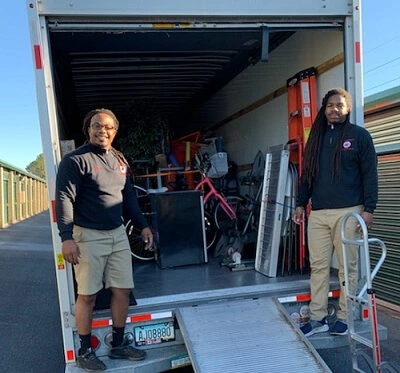 Highly-trained Professionals
Thanks to our experienced laborers, who have more than 700 moves behind them, there is nothing to worry about. We will load and unload every box in pristine condition.
Affordable Rates
Our Myrtle Beach company will load and unload your furniture, appliances, and other items without breaking the bank. Our prices are suitable for everyone.
Our Cost
Book Our Load & Unload Service For a Special Price
You can choose our loading and unloading service, or, if you require, we can just load it into a pod or your truck. Also, you can choose unloading-only service from the pod or your truck once you arrive at your new location. If you need a moving blanket for items, we can offer you some for a good price.
Our Charges:
$100 traveling fee
$105 per hour for 2 movers
$135 per hour for 3 movers
$165 per hour for 4 movers
each additional mover is $30 per hour
FAQ
Frequently Asked Questions
for (Un)Loading Belongings
Can You Hire People Just to Load a Moving Truck?

Yes, you can hire a professional moving company to load a truck. Plus, they offer loading and unloading services, which will speed up the moving process. Professional labor will use proven methods, techniques, and equipment to load a truck quickly and damage-free.
Is Loading Faster Than Unloading?

These are two different processes. Usually, we spend more time on truck loading since this phase requires a lot of planning and preparation.
How Can I Prepare For Loading/Unloading Service?

Ensure you are fully packed before moving day comes. When packing, use appropriate boxes and materials to protect fragile items. Label the boxes' sides, not the top – you'll be able to see each box's contents. Use the small box for heavy items – it won't be too hard to lift. Place the similar-sized boxes together to make loading easier. And lastly, tape the boxes so they don't fall apart.
Do I Need To Pack My Belongings Before Movers Arrive To Unload Them In The Truck/Storage Pod?

Yes, you can. If you don't have the time or packing supplies, we can do that for you if you also use our packing service.
What Are The Safety Tips For Loading And Unloading?

Make sure all boxes are closed with tape. Don't lift too heavy items without help. Use proper equipment like dollies for easier transportation. Make sure to fix the item/box to the dolly before moving it, or it can slide off and break.