GET FREE QUOTE
Do You Need Professional Movers In The Florence Area?
Get a FREE Estimate, And Let Us Do The Heavy Lifting!
Affordable Pricing
Stress-Free Experience
Licensed & Insured
Highly Trained Team
5.0 Rating From 130+ Reviews
Item Safety Guarantee
Exceptional Customer Service
Locally Owned Business
IN & OUT OF STATE
Moving All Across
The Florence Area
Local Relocation In Florence
Our moving team will help you relocate around the Florence area with the most competitive local offer.
Long-distance Move From/To Florence
Are you covering a greater distance? Not a problem for our experienced movers, who also cover long-distance moves.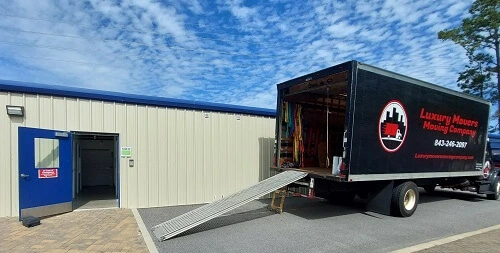 Full Service
Our Moving Service
Offer
Apartment Move
Do you need to move your apartment in or out of Florence? Use our apartment moving service and let us do the heavy lifting.
Household Move
Moving a household can be a challenge so leave your Florence move to our experienced and well-organized team.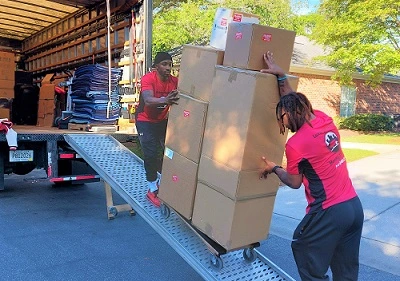 Small Move
We will move your belongings no matter the size, so you can be sure we will do impeccable work even with small Florence moves.
Commercial Move
Office, storage, store, studios, we move it all! Our commercial service lets you focus on your work while we relocate your furniture.
Heavy Item
We Move Belongings
No Matter The Shape Or Weight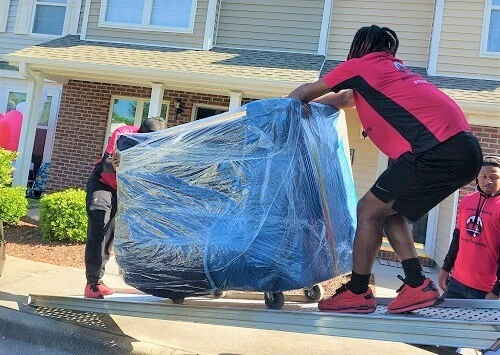 Furniture
We move shelves, sofas, credenza, beds, etc! Our skillful moving team will relocate your furniture efficiently and without any trouble.
Appliances
We will move every appliance you have in or out of Florence and keep them safe during relocation because it is how we work.
Pianos
Relocating pianos is hard because they are such delicate instruments. Our moving team knows that and knows how to move them efficiently.
Safes
We know how to move every safe in or out of the Florence area the only way possible – carefully and without a scratch in sight!
Additional Services
Moving, Packing, Labor-only?
We've Got You Covered!
Movers By Hour Service
This is a service where you hire our professional moving team for every hour they spend moving or packing (or both) around the Florence area. We will relocate your belongings quickly, safely, and without confusion. We will organize the move from start to finish.
Packing Service
We use special packing equipment and methods to keep your belongings safe no matter how fragile they are, how big or small they are, or their purpose.
Labor Only Service
You don't need packing or moving, just labor. Then our (un)loading service is the one for you! Use our experienced team and let them load it into (or out of) the truck or storage pod, your new home, or office.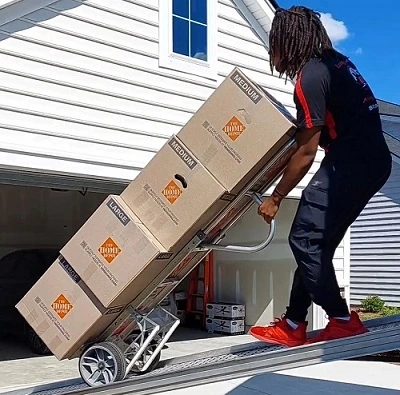 Storage Service
We can help you load your furniture and other things into a reliable storage facility in Florence so you can keep your belongings safe even when they aren't a part of your home.
Assembly/Disassembly
Assembly and later disassembly is something our movers know in detail, so leave it to them and their experienced hands. They know how to set apart and assemble almost every piece of furniture.
Our Clients
Our Moving Service Is
Made for Everybody
For Individuals
You don't have to do it alone or call your friends. Our movers will move you in or out of Florence for a fair price!
For Families
Moving an entire family is a big task. Leave packing and moving to us while you focus on your family members.
For Seniors
Our reliable moving team is perfect for a senior move because we do it stress-free and for a fair price, no matter the size of the move!
For Veterans
We respect all veterans and want to help them start a new chapter in life. If you're going to move to the Florence area, book us!
For Students
College transition can be pretty intense. Our moving team can help you by keeping your stress level low during the move!
Why Choose Us?
Best Relocation Service In
The Florence Area
5.0 star Review Rating
We have more than 130 reviews with a 5.0-star average rating. We are proud of our impeccable score and plan to keep it like that.
Reliable Moving Team
Our moving team is made of professionals who value your time, respect your belongings, and will provide you with a stress-free move!
Licensed Moving Company
Luxury Movers Moving Company has all the necessary licenses and certificates to perform relocation services in the Florence area.
Affordable Rates
Our rates are reasonable because we understand what it means to move your entire family or business to a different location.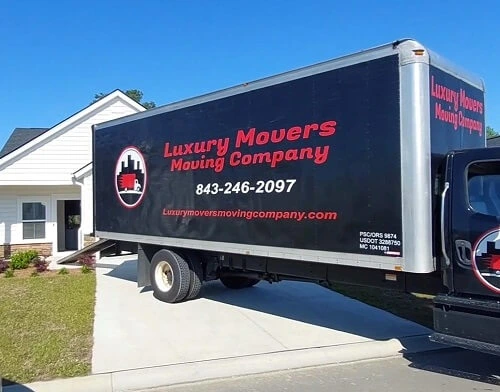 Competitive Rates
Relocation Service Price For
Florence & Surrounding Area
The price for moving in, out, or around Florence, SC, varies depending on the type of the move, the covered distance, and any additional services you want to book. The best way to determine the precise price estimate is to fill out our inventory form. Once we receive your inventory checklist, we will send you a price estimate.
Min $100 travel cost
Book 2 hours min
2 movers – $105/hr
3 movers – $135/hr
4 movers – $165/hr
Additional movers – $30/hr each
FAQ
Frequently Asked Questions
For Moving In The Florence Area
What Is The Price Of Movers In Florence?

The price of professional movers in Florence or any other city depends on the size of the move, the distance, and additional services. But, on average, the price of movers in Florence goes from $320. The best way to find out the exact moving cost is to fill out our detailed inventory checklist.
How Long Will It Take To Move To/Our Of Florence?

A local move in Florence usually lasts up to 3 hours, but the exact time depends on the size of the move and booking additional services such as packing, etc.
How Many Movers Should I Book For My Florence Move?

This also depends on the size of the move. For example, if you move an apartment, a two-member team should be enough, but if you move a household or office, you should hire more. If you want to be sure, fill out the inventory form, and we will suggest the best option.