GET FREE QUOTE
Move State-To-State
With Cross Country Movers
Get a Free Quote And Let Our Team Do The Rest!
FREE Estimate
Attention To Detail
Stress-Free Experience
Highly Trained Team
Quick Reply
Competitive Pricing
Exceptional Customer Service
Small Local Business
how many miles?
What is a
Long-distance Move?
Also referred to as "interstate moving," "out of state" or a "cross state", a long-distance move is any move that crosses state lines. Moving to another country also falls under the "long-distance move" category.

Moving across state lines is what distinguishes long-distance moves from local moves.
How Far is a Long-distance Move?
Long-distance moves cover more than 400 miles, typically requiring moving your belongings from one state to another or even a few states away.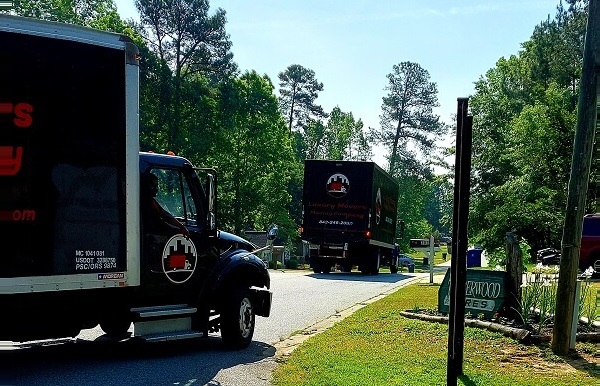 Reasons To Hire
What is the best way
To Move Cross Country?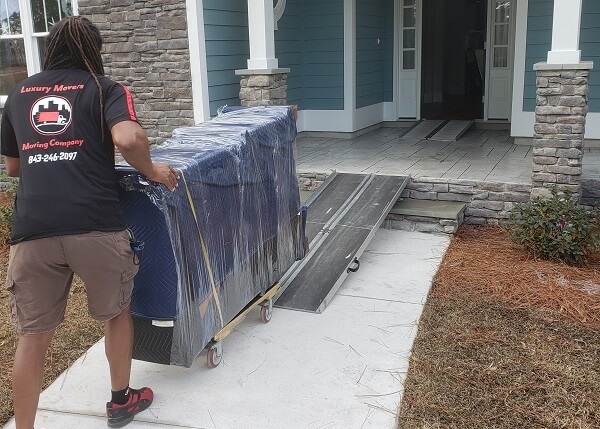 Moving out of state often seems daunting, and it certainly is, since there are many things to consider. Especially if you want to do it yourself.

The best way to complete a long-distance move from Myrtle Beach is to hire a professional moving company.

They provide:
professional approach
safe and fast transport
experienced team
professional equipment
no-damage guarantee
Full Service
Long Distance Moving Service
For The Entire Myrtle Beach Area
Our cross-state moving company offers various services you can count on no matter how far you are moving.
Want to move into a new home across the state or the country? No big deal! We'll pack, load, move and unload your items into your new home.
We'll help you save time and money on your next apartment or condo move. Don't worry! This type of move is just another day in the office for us.
We're experts in moving heavy and oversized items. Refrigerator, large safe, washer, treadmill – we already have experience carrying these items.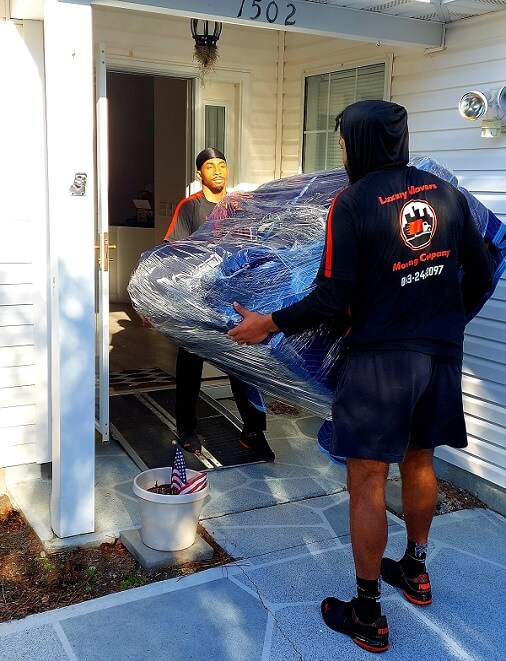 We move everything from valuable paintings to your favorite grandma's credenza! We'll be happy to move one or two items for you.
Our highly experienced crew will make your business relocation as easy as pie! We come with big trucks and pro equipment to move quickly and efficiently.
We can handle any emergency with ease. Our team is experienced in these challenging situations, so contact us and check our availability.
Our Customers
Who Can Use our
Cross State Moving Service?
We proudly offer our services to all our citizens: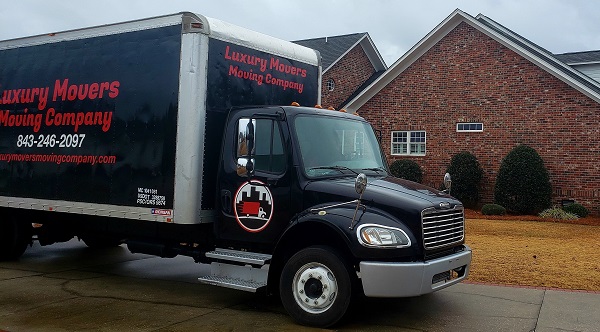 How We Do It
Our Long-Distance Moving Process Step-By-Step
To make your long-distance moving experience as comfortable as possible, we've created this step-by-step guide to explain the whole process.
Step 1 – Arrival
After arranging a moving date, our long-distance movers will arrive at your current address; Fully prepared and ready for moving.
We provide high-quality packing materials if you decide to book a packing service. We will use your guidance to pack your belongings and label the boxes appropriately and carefully.
Step 3 – Loading & Transporting
Our team will safely put your belongings onto the truck. Then, we'll efficiently transport your items cross-country to your new home.
Step 4 – Off-Loading
We'll contact you during the transport, so you'll always know where we are. Once we arrive, our team will unload your items.
Step 5 – Give Us a Feedback
When the move is complete, we would like to get your feedback. We take it very seriously. This is how we can improve our services and grow.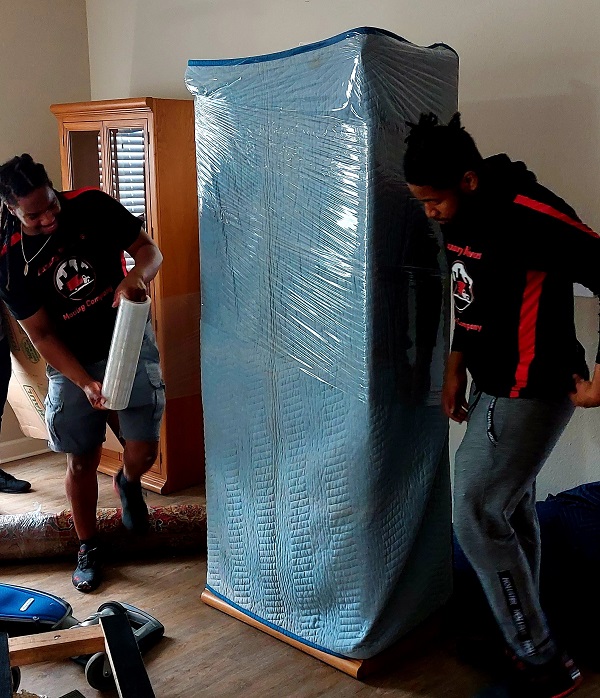 Safe & Sound
Your Belongings Are Safe With
Our Interstate Moving Company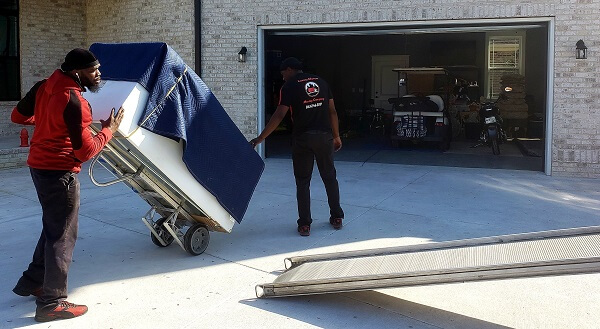 On these long-distance moves, the safety of your stuff is our top priority. To accomplish our task, we'll:
Carefully pack all your items with high-quality packing materials
Ensure additional protection for fragile stuff
Attentively load your things into the truck
Safely transport your items to your new place
Gently unload and unpack all boxes
Our Tools
Best Cross Country Movers
Use proper Equipment
We use professional equipment to simplify the moving process to pack, lift, load, and unload your items.
Here's what we use:
Two-wheel/four-wheel dolly
Hoisting straps and ropes
Furniture sliders
Protective gloves
Specialized tool kit
Ramps and floor runners
Moving blankets and pads
Trucks
Our COST
Long-Distance Moving Cost
For Myrtle Beach Movers
We charge long-distance moves by size and distance. That is why you should fill out our inventory list and add every type of furniture and item you want to move. Remember to add special requirements if your move includes fragile items like furniture with glass tops or shelves.
The more information you provide, the more precise the estimate will be.
Our long-distance moving cost can range from $1,500 and up. But don't take a guess; fill out the inventory list and receive a precise moving price.
how to choose?
How To Decide On
Long-distance Movers?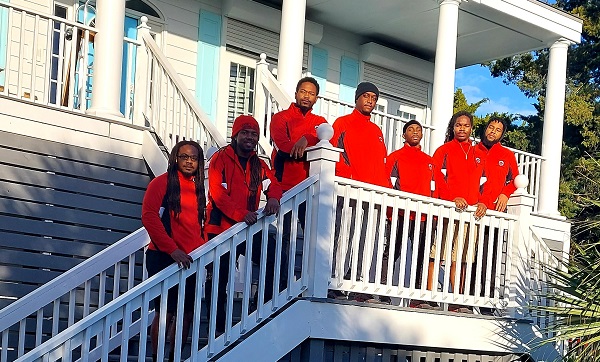 Working with the right moving company will simplify your cross-state moving process, so don't take a guess and end up with amateurs who will damage your items.

Check out these tips for picking reliable long-distance movers:
Look into their licenses
Check that they are fully insured
Read testimonials and online reviews
Understand the services they offer
Think local and support small businesses
Ask for a free quote to get an accurate estimate
Why Hire Us?
The Best Long-Distance Moving
Company In Myrtle Beach
We take pride in our small business and the fantastic atmosphere we create while working.
Our company is built on a strong work ethic and top-of-the-line service. There are more reasons to love us:
Licensed & Insured
We specialize in long-distance moving services. We're a trustworthy and reliable company.
Professional Trucks & Drivers
Our professional drivers will deliver all your belongings damage-free and hassle-free. Count on safe and reliable transport.
Affordable & Experienced Team
We are one of the best movers state to state thanks to our helpful customer service and competitive rates.
Moving Tips
How To Get Ready For
Long-Distance Move?
A long-distance move is a big job that requires a lot of planning, work, organization, and skills.

So, we compiled top tips for long-distance moving:
Make a Plan – Include your timeline and budget in the plan. Plus, make a list of things you want to move and things to get rid of.
Ask For Estimate – Fill out our inventory list and you'll get the most accurate estimate for your long-distance move.
Hire Long-distance Movers – Look for a licensed and insured local moving company that provides the services you need.
Purchase Moving Insurance – It will protect your valuable items in the event they're damaged or lost.
Prepare a Box Of Essentials – Have a box of essentials (documents, medications) packed and prepared before moving day.
Guide Your Movers – Tell us where to put each box from the inventory list.
Write a Review – We'll appreciate your taking the time to share your experience with our team. You will help us grow as a company and other people who want to hire our company.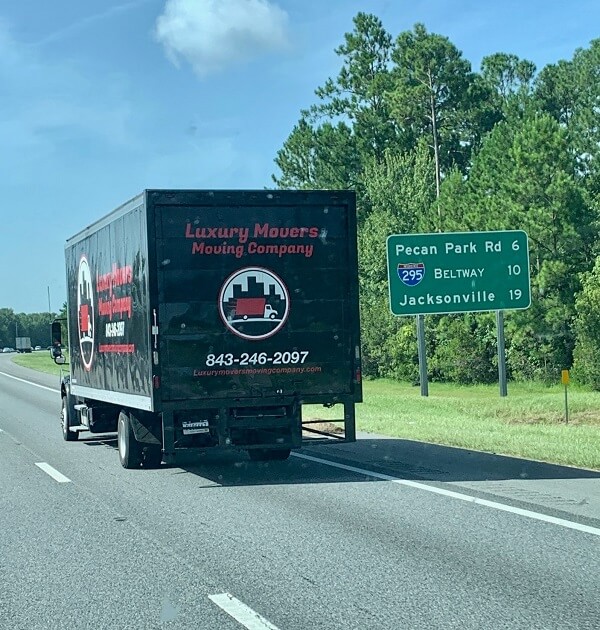 Faq
Long-Distance Move
Questions & Answers
How Do You Calculate Long-distance Moves?

We calculate long-distance moves based on the amount of time it will take us to complete the move. The distance also affects the mileage/travel charges associated with the cost of the move.
Do You Offer Packing Service?

Yes, we do! If you need packing, we'll come with high–quality packing supplies, such as boxes, blankets, wraps, and tape. Also, we offer unpacking services.
Will I Be Notified Ahead Of Time For Delivery?

Yes, of course! We'll contact you a day or a couple of hours before delivery.
Are My Items And Belongings Stored In Truck With Other Customer's Invertory?

No, you don't have to worry about that. We respect customers' belongings and deliver them separately. Otherwise, that will slow the delivery process and increase the risk of damages and loss.
How Long Does It Take For Delivery To Arrive?

Delivery dates are set on a case-by-case basis. Setting a typical time for the delivery is very difficult because each client has different moving conditions and requirements. In most cases, you can expect your items to be delivered within 1-3 days after the loading process is complete.
Are There Items You Can't Move?

Certain items cannot be transported in moving trucks, that include:

Combustible liquids (antifreeze, rubbing alcohol)
Corrosive liquids (Bleach, Acid)
Flammables (Aerosol cans, gasoline, propane, ammonia)
Food items (perishable and frozen food)
Live Plants