GET FREE QUOTE
Move State-To-State
With Cross Country Movers
Get a FREE Estimate, And Let Us Do The Heavy Lifting!
Affordable Pricing
Stress-Free Experience
Licensed & Insured
Highly Trained Team
5.0 Rating From 130+ Reviews
Item Safety Guarantee
Exceptional Customer Service
Locally Owned Business
how many miles?
What is a
Long-distance Move?
Also referred to as "interstate moving," "out of state," or a "cross state," a long-distance move is any move that crosses state lines. Moving to another country also falls under the "long-distance move" category.
Moving across state lines is what distinguishes long-distance moves from local moves.
How Far is a Long-distance Move?
Long-distance moves cover more than 400 miles, typically requiring moving your belongings from one state to another or even a few states away from your location.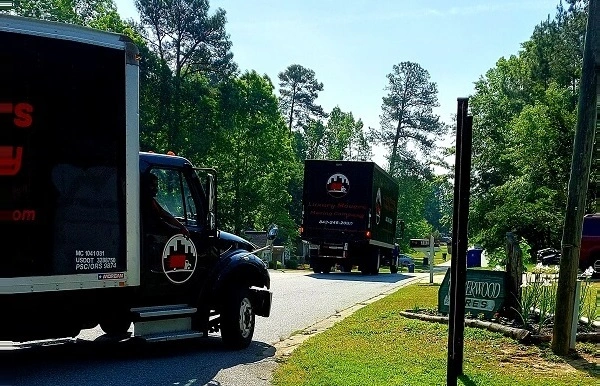 Reasons To Hire
Hire Professionals For Best
Cross Country Move Experience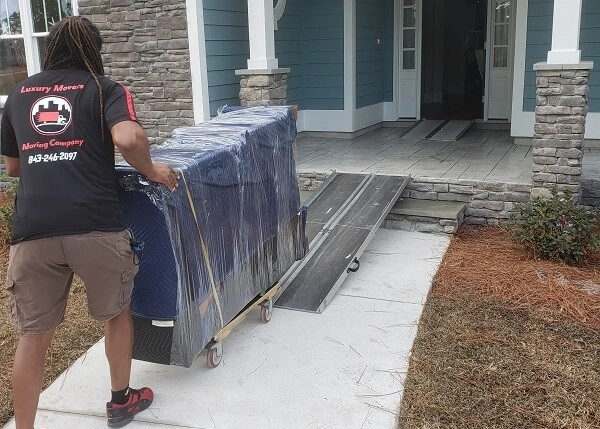 Moving out of state often seems daunting, and it certainly is since the distance between your new and former home is vast. If you want to leave the stress in your old home, hiring our professional moving company is the best way to complete a long-distance move.
Our moving team will provide:
Professional approach, no matter the size of the move
Safe and fast transport of every item in our hands
Experienced team who knows how to take care of your belongings
Professional equipment for an efficient move
Item safety guarantee because we know every item in your home is valuable, and we will keep it safe during the move
Our Service
Our Long Distance offer
For The Entire Myrtle Beach Area
Our cross-state moving company offers various services you can count on no matter how far you are moving. We want to help you enter a new chapter of your life by providing you with a relaxed relocation. Here is what we offer: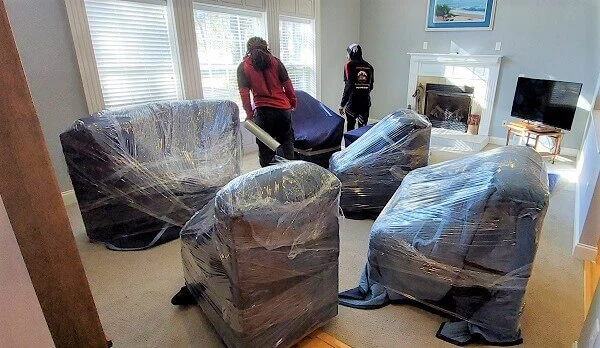 Why Choose US?
The Best State-to-State Moving
Team In Myrtle Beach
We take pride in our small business and the fantastic atmosphere we create while working.
Our company is built on a strong work ethic and top-of-the-line service.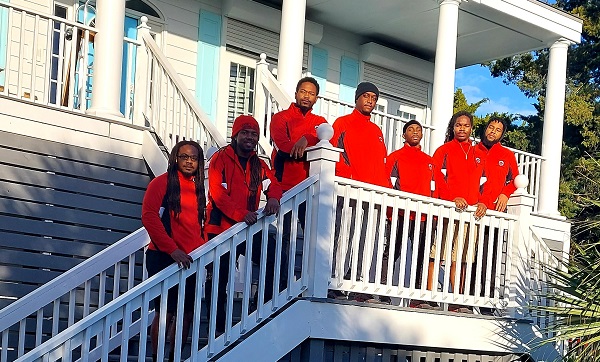 Licensed & Insured
We're a trustworthy and reliable company with license numbers MC 1041081, USDOT 3288750, and PSC/ORS 9874.
More Than 700 Moves
We have made more than 700 successful moves since 2019 all around the US, so you can be sure we have experience.
Professional Trucks & Drivers
Our professional drivers will deliver all your belongings damage-free and hassle-free in specialized trucks.
Affordable Service
Thanks to our helpful customer service and competitive rates, we are one of the best movers from state to state.
Our COST
Long-Distance Relocation Cost
For Myrtle Beach movers
We charge long-distance moves by size and distance. That is why you should fill out our inventory list and add every type of furniture and item you want to move. Remember to add special requirements if your move includes fragile items like furniture with glass tops or shelves. The more information you provide, the more precise the estimate will be.
Charges:
Hire movers per min 2 hours
Min $100 travel charge
Two movers $105/hr
Three movers $135/hr
Four movers $165/hr
Each new mover is $30/hr
Faq
Long-Distance Move
Questions & Answers
How Do You Calculate Long-distance Moves?

We calculate long-distance moves based on the amount of time it will take us to complete the move. The distance also affects the mileage/travel charges associated with the cost of the move.
What Is Considered A Local Move VS. A Long-Distance Move?

A local move is a move within a 50-mile radius, while a long-distance move covers more than 400 miles. Also, a local move is usually in the same state, while a long-distance relocation covers at least two (or more) states.
How Many Movers Should I Hire For My Long-distance Move?

The number of movers depends on the volume of the move you plan to make. The minimum number of movers we recommend is two.
How Much Do You Tip Long-distance Movers?

You should tip your long-distance movers 10-20% of the total cost in general, but that can depend on the service they provide. If you are satisfied with their service, feel free to tip them more than that.
What Is The Cheapest Way To Move Long Distance?

The cheapest way to move long distances is to plan the entire process in detail. If you have a truck, then the cheapest way would be to do it yourself. But, if you don't, hiring a professional moving company can save you time and money. Most high-quality moving companies are efficient and quick at what they do, and they can move you much faster than you can do it yourself.
Are My Items And Belongings Stored In Truck With Other Customer's Invertory?

No, you don't have to worry about that. We respect customers' belongings and deliver them separately. Otherwise, that will slow the delivery process and increase the risk of damages and loss.
How Long Does It Take For Delivery To Arrive?

Delivery dates are set on a case-by-case basis. Setting a typical time for the delivery is very difficult because each client has different moving conditions and requirements. In most cases, you can expect your items to be delivered within 1-3 days after the loading process is complete.
Are There Items You Can't Move?

Certain items cannot be transported in moving trucks, that include:

Combustible liquids (antifreeze, rubbing alcohol)
Corrosive liquids (Bleach, Acid)
Flammables (Aerosol cans, gasoline, propane, ammonia)
Food items (perishable and frozen food)
Live Plants