GET FREE QUOTE
Do You Need Moving Service For Veterans?
Get a FREE Estimate, And Let Us Do The Heavy Lifting!
Affordable Pricing
Stress-Free Experience
Licensed & Insured
Highly Trained Team
5.0 Rating From 130+ Reviews
Item Safety Guarantee
Exceptional Customer Service
Locally Owned Business
Reasons To Hire
Leave The Heavy Lifting
To Relocation Specialists
Avoid Injuries
Don't risk your health by lifting and moving heavy objects. Leave that part to professional movers who have special techniques and equipment.
Professional Equipment
Our moving team works fast and efficiently thanks to high-quality equipment like dollies, moving blankets, floor protectors, etc.
Prevent Damage
Keep your belongings and your home safe by hiring a moving company that will protect your items and your home.
Our Service
Moving Services
made For Veterans
We at Luxury Movers Moving Company will cover all your needs by providing moving services because we treat every American veteran with honor and dignity.
We offer a range of services to choose from: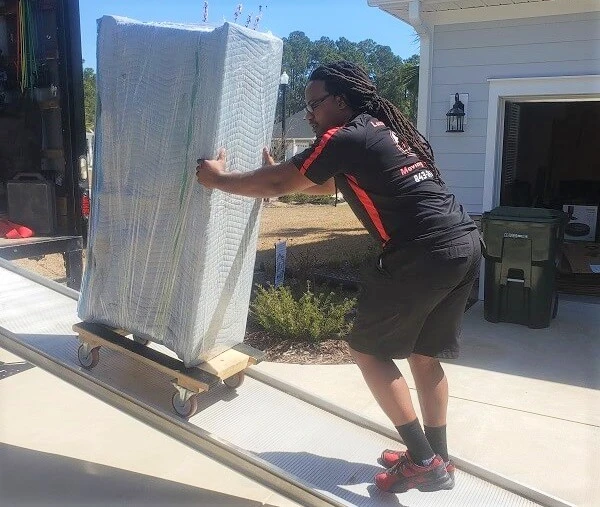 Why Choose Us?
We are The Best Choice
For Your Relocation Needs
Many things differ us from other moving companies when it comes to veteran moving services, and here are some of them:
Dedicated & Professional Team
The highly-experienced and professional team will do their best to leave you satisfied with your move experience.
High-quality Equipment
We only use professional equipment and tools to safely and efficiently move your belongings.
Smooth Moving Experience
We come with a detailed plan tailored to your moving needs. As a result, we can promise you a stress-free moving experience.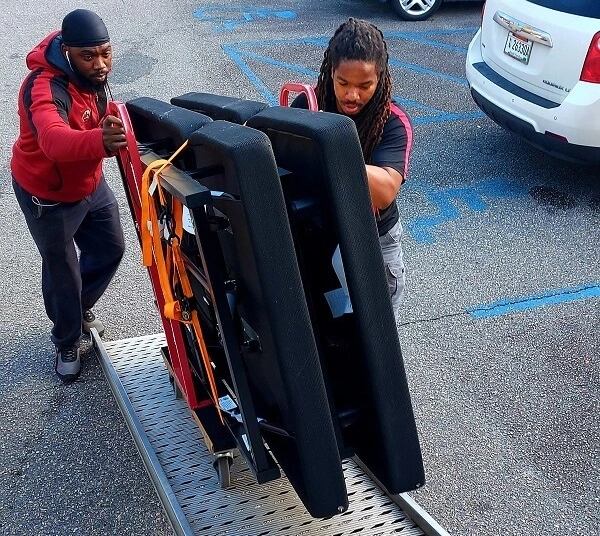 Price Range
Our Cost Estimate
For Veteran Moving Services
We can't put an exact price on our service because it depends on the size of the move, the number of services you need and the distance. That is why we have made a detailed inventory list you can use to tell us more about your moving needs. Once you fill out this inventory form, we will precisely determine the cost of your move.
General charges:
2 movers – $105/hr
3 movers – $135/hr
4 movers – $165/hr
Each new mover – $30/hr
Travel charge – $100
FAQ
Frequently Asked Questions
For Veteran Relocation
Are You Licensed And Insured?

Yes, we are, and on both the state and federal levels. Here are our details – USDOT: 3288750, MC: 1041081, PSC/ORS: 9874
Do You Provide Moving Pads And Blankets For Our Move?

We do provide packing and protective items for your belongings.
Do You Provide Packing Services?

We provide packing services. If you need that service, order it, and we'll come with our boxes, tapes, packing materials, and tools to protect your items.
Do I Have To Be There During The Move?

Well, yes. We need you or someone else to be present during your move so you can help guide us. Also, you are responsible for a final walk of the house.