GET FREE QUOTE
Are You Ready To Move Your Household?
Get a Free Quote And Let Our Team Do The Rest!
FREE Estimate
Attention To Detail
Stress-Free Experience
Highly Trained Team
Quick Reply
Competitive Pricing
Exceptional Customer Service
Small Local Business
Household Relocation
Our Household
Moving Services
Our full-service household movers will take care of all your belongings providing a high-quality moving experience. We understand that each residential move is different.
We offer:
Our experienced residential movers will assist you with your move, whether you are moving within the same city or state to your new home.
Moving out-of-state? Don't worry; we have a plan, professional tools, and equipment to move your entire household efficiently. 
If an emergency occurs and you need to move as soon as possible, there is a solution – call us and check our availability!
Luxury Movers Moving Company uses only high-quality materials and proven methods to protect your belongings from any damage.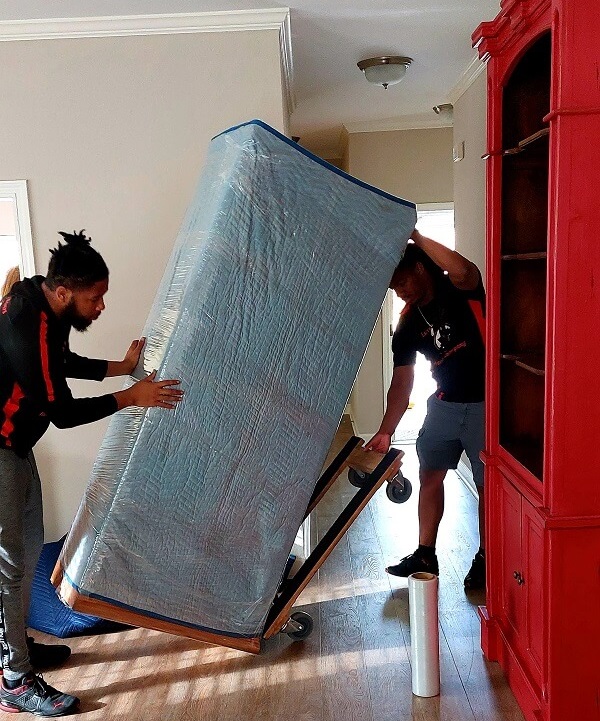 Be Our Client
Our Services
Are Made For Everyone
Moving Process
How Do We Move
a Household?
We're here to make the moving process easy for you, whether you are moving your household with a home office, two bedrooms, or a few floors. This is how it will look on a moving day:
Step 1 – Preparation
Our first task is to assess your moving needs, explain our service options and estimate our moving costs. Also, we'll alert you about items not allowed in transportation.
Step 2 – Packing & Loading
Equipped with high-quality packing materials, we'll protect your belongings from damage. In addition, we'll label all moving boxes and place them in our trucks with extra care.
Step 3 – Delivery Of Your Belongings
We'll be in contact with you during transportation. Also, we'll contact you before the expected arrival of the moving truck to confirm the delivery time.
Step 4 – Unloading
It's the final step – we'll unload your items from the truck. That way you can enjoy your new home as soon as possible.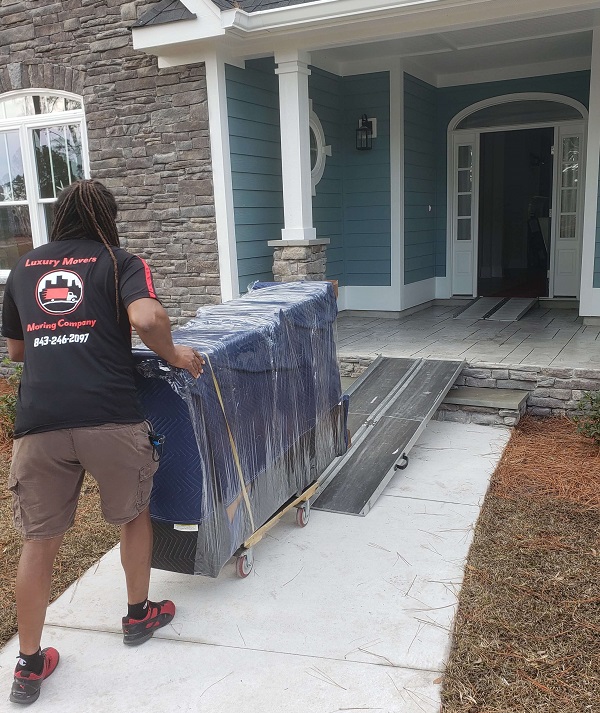 Protection From Damage
Your Belongings
Are Safe With Us
True to that! We firmly stand behind our words and will do anything to keep your belongings safe and sound.
We'll protect your doors, walls, exits, entrances, and floors
We'll carefully handle your electronics
We'll add extra protection for fragile items
We'll safely load and unload
Specialized Tools & Equipment
Household Move
With Pro Equipment
Our well-trained Myrtle Beach expert movers use professional equipment to support you. Here are some of them:
Specialized trucks
Moving dolly
Utility dolly
Furniture dolly
Furniture sliders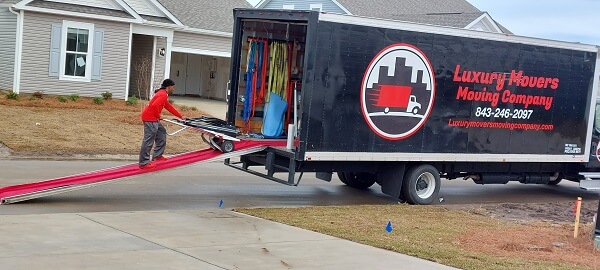 Moving blankets & pads
Moving straps
Floor protectors
Protective gloves
Professional tool kit
Competitive prices
Move Your Household
With A Good Price
On average our company charges between $310 to $2,540 for a household move. The price range is broad because many factors affect the final household move price. We charge $105 per hour (2 hours is the minimum) plus a travel fee of at least $100.
So, that is why using our inventory list is a smart move. Filing out the list will provide us with information about your moving requirements.
Please fill it out with the exact number of furniture, items, and boxes you want to relocate. Don't forget to mention all fragile or oversized items we should pack and move with extra care.
If you want an accurate estimate of your move and to avoid additional fees, fill out our detailed inventory list.
What We Offer
Things You Can Get
With Our Moving Service
Here are things you can count on when hiring Luxury Movers Moving Company from Myrtle Beach:
Custom Wrapping and Packing
We'll come with specially designed packing materials to securely wrap your flat screens, couches, chairs, appliances, paintings, and mirrors.
Disassembly And Reassembly
Disassembling tables, shelves, and beds are necessary for safe transport. However, we'll reassemble them when you arrive at your new home.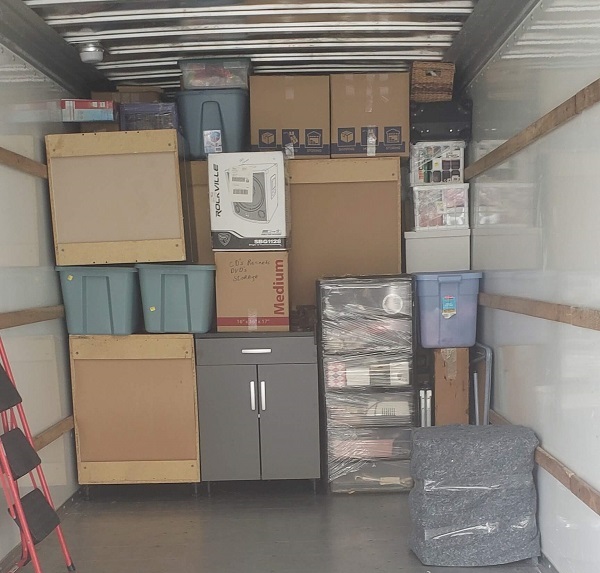 Floors & Wall Protection
Treating your corners, wood floors, walls, and doorframes with protective materials will leave them intact when we finish moving.
Professional Moving Crew
Our well-trained team already knows every step of the moving process. Thanks to professional equipment, they do it quickly and safely.
Pre-move Guide
Prepare Your Home
For Moving Day
Are you moving for the first time?
Don't worry; we have made a list of things you should do to prepare for your residential move:
Movers will contact you at least 24 hours before moving day so you know the arrival time
Make sure your house is ready for the moving crew
Move anything off the walkways that may make movement difficult
Keep the essentials with you – change of clothes, medications, money
Set aside cleaning supplies so you can clean up after the movers finish loading
Be there to greet movers and give instructions
Don't skip the final walkthrough – open all cabinets and closets, check every room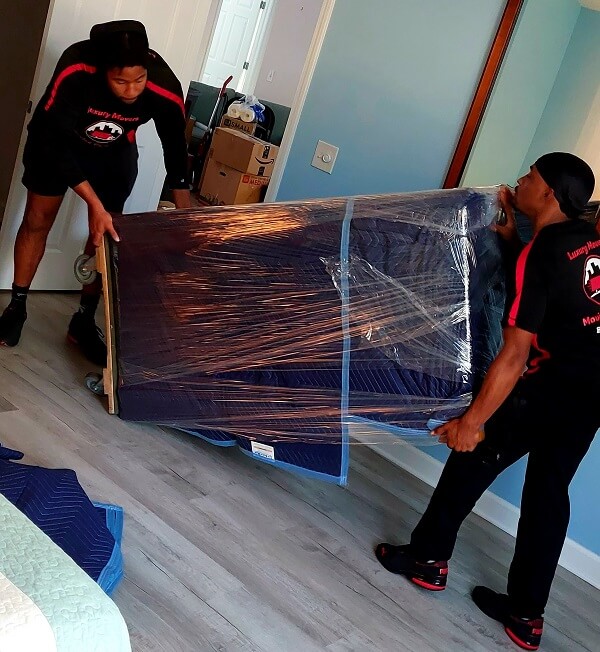 FAQ
Household Moving Service
Questions & Answers
How Long Does It Take To Get Ready For Household Move?

While scheduling your move, you should keep many different things in mind. Generally, it could take about a month to prepare for the move.
How Will You Protect My Upholstered Furniture?

We use a unique packing material – heavy, clear-plastic wrap along with a durable moving blanket will protect your furniture from damage
How Long Does It Take To Load a Moving Truck?

That depends on several factors, including the number of boxes, extra services, the flights of stairs, and the distance between our moving truck and your home entrance. But don't worry, we always give the best of us!
Do You Disassemble And Reassemble Furniture?

Yes, we do. Some furniture needs to be disassembled before moving. But we'll reassemble it again when we get to your new home.
How Long Does It Take To Deliver Items To My New Home?

Depending on the distance, if you move across town, it will take several hours. The delivery will take several days or a week if you move across the country.
Do You Have Storage Units?

We do not provide storage service, but we do provide loading your belongings into (or out) of one. Also, if you require storage we can recommend storage facilities.