GET FREE QUOTE
Move Just One Item With Our
Single Item Movers!
Get a FREE Estimate, And Let Us Do The Heavy Lifting!
Affordable Pricing
Stress-Free Experience
Licensed & Insured
Highly Trained Team
5.0 Rating From 130+ Reviews
Item Safety Guarantee
Exceptional Customer Service
Locally Owned Business
One-item Move
What are Single-item
Movers?

Single-item movers (one-piece movers) specialize in moving, packing, loading, transporting, and unloading just a single item.

Those movers are crucial because of their competence and expertise. Ideal for transporting heavy, bulky, and awkwardly shaped items.

Therefore, you can hire movers to move one item; outline what needs to be moved so that movers arrive prepared.
Reasons To Hire
Why Hire
One-item Movers?
Avoid Uncoordinated Handling
Large or awkwardly-shaped fragile items can be challenging to move with your car, and you may break them during transport. However, we have the equipment and suitable trucks.
Experienced Help
Single items like a pool table or large bookshelf are impossible to move without experienced help. Leave the heavy lifting to our moving team.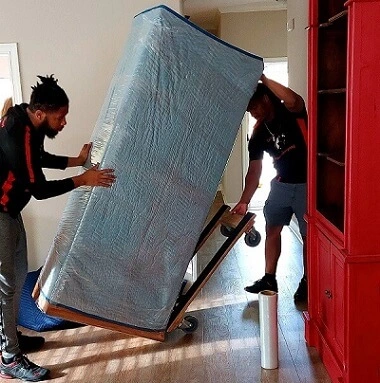 Special Item Care
Musical instruments, antique furniture, and unique paintings or sculptures are valuable belongings. They are safer in professionals' hands during the move.
Specialized Transportation
These kinds of items require suitable trucks to be transported successfully and damage-free. Our moving trucks have the equipment to keep them in place during transportation.
Our Service
One-piece Moving Service
In Myrtle Beach
Larger, heavy, awkwardly shaped, or extremely fragile – we move them all. With our professional tools, equipment, and knowledge, we'll move your items hassle-free, including:
Workout equipment
Tables
Cabinets
Shelves
Dressers
Mattresses
Paintings
Sculptures
Pool table
And more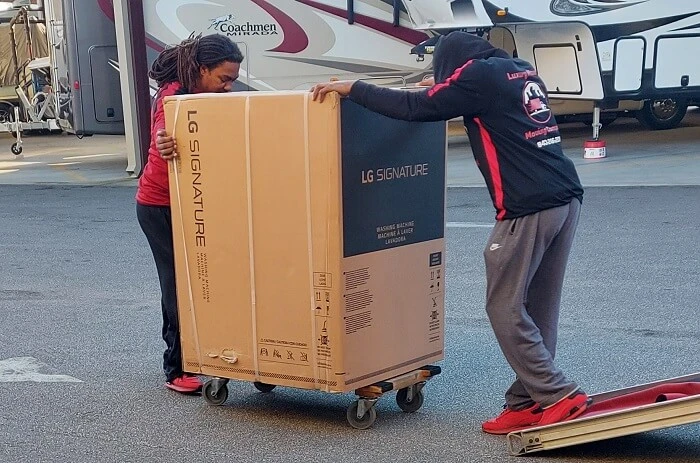 why us?
We Can Provide The Best
One-Item Moving Service
Fully Licensed & Insured
Our company is fully licensed and insured. We're a trustworthy, efficient, and reliable company you can count on.
Experienced Team
Our team members are trained and experienced pros who know how to move one item.
Fast Response
You will immediately get our answer. We are available during working hours and will respond as soon as possible.
Quality Trucks & Drivers
Our professional vehicles and drivers will deliver your single item damage-free.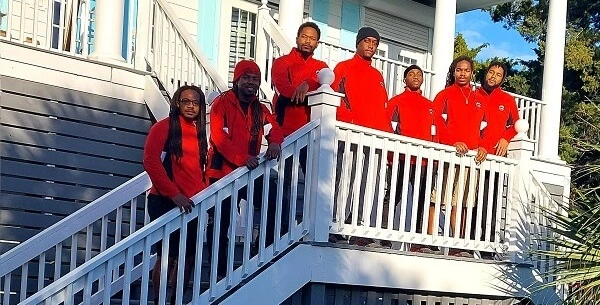 Our COst
Single-item Moving Price
For Myrtle Beach Area
Our initial costs
$100 travel charge
$105/hr – 2 movers
$135/hr -3 movers
$165/hr – 4 movers
extra $30/hr – each additional mover
frequently asked questions
Important Questions About
Single-item Move
Can I Hire Movers To Move One Piece Of Furniture?

Yes, you can. But before you hire any moving company to move a single item, it will be good to outline what it is to be moved.
Can I Move a Single Item By Myself?

Some items are hefty and bulky, making them very dangerous for a single person or a few amateurs to handle independently.
How Much Does It Cost to Hire One-item Movers?

Each professional moving company sets its rates accordingly to the task. The final price depends on the item you want to relocate, the distance, additional services, and other factors. We'll give you an accurate estimate if you fill out our inventory list.
Do I Need To Disassemble My Item?

It's up to you, but it isn't necessary. Our team has tools and equipment ready to disassemble your furniture or other items. Also, we'll reassemble it again at your new address.
What Items Will Not Be Moved?

We can't move flammable items, propane, chemicals, live plants, and anything that cannot be safely transported.