GET FREE QUOTE
With Us, Single Item Moves Have Never Been Easier!
Get a Free Quote And Let's Move It!
FREE Estimates
Attention To Detail
Stress-Free Experience
Highly Trained Team
Fast Replies
Competitive Pricing
Exceptional Customer Service
Small Local Business
competence & expertise
What are Single-item
Movers?

Single-item movers or so called one-piece movers specialize in moving, packing, loading, transporting, unloading just a single item.

Those movers are crucial because of their competence and expertise. Ideal for transporting heavy, bulky and awkwardly shaped items.

Therefore, you can hire movers to move a single item; outline what needs to be moved so that movers arrive prepared.
professional service
Why Hire
One-item Movers?
Hiring a moving company for a single item may seem unnecessary, but these reasons might change your mind.
Fragile Items
Large or awkwardly-shaped fragile items can be challenging to move with your car and you may break them during transport. However, pros have the equipment and suitable trucks.
Items like a pool table or large bookshelf are impossible to move without help. Also, they should be packed and appropriately protected to ensure safe transport.
Expensive Belongings
That includes musical instruments, antique pieces of furniture, valuable paintings, and others. If you damage these items, there is no way back. So leave that to professionals.
Oversized Items
These kinds of items require suitable trucks to be transported successfully and damage-free. Plus, they are heavy and just can't be moved by one or two people.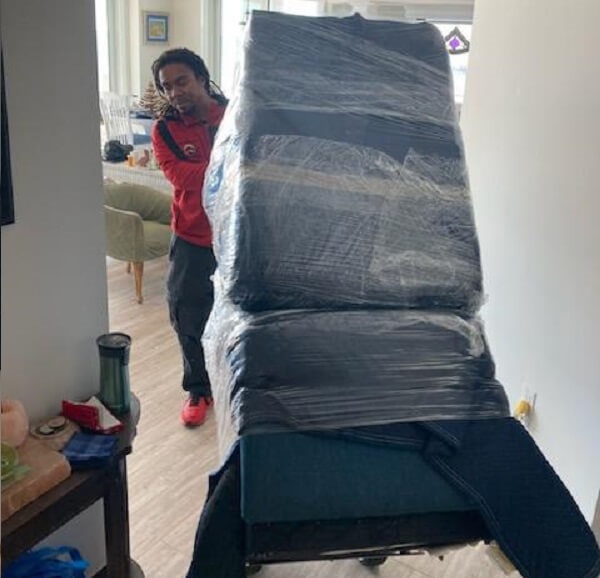 various services
One-piece Moving Service
To Count On
We'll have your back if you need to move your item across the town, state, or country. These are the services we provide:
Interstate Move
If you want to move your item to a new state, that's not a big deal for us! We have moved thousands of items out of state.
Want to move your item a few streets away? No problem! We'll pack, load, move, unload, unpack and place your item.
Call us if an emergency occurs and you need to move your item as quickly as possible! Depending on availability, we'll help you.
for everyone
One-item Service For
All Our Clients
For Roommates
If they want to move a few items like a couch or mattress into a new apartment.
Ideal for families who need to move a few pieces of furniture to their new home address.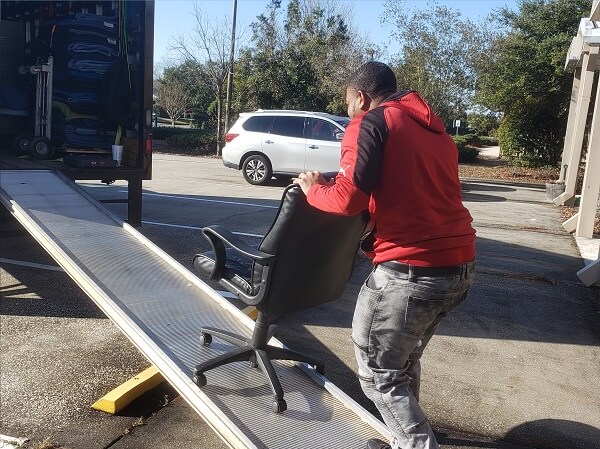 We can help students switch rooms and need to relocate one thing to a new dorm room.
Need to relocate a large and heavy item to your new office? We've got your back.
we move everything
Our Crew Will Move
All Items
Larger, heavy, awkwardly shaped, or extremely fragile – we move them all. With our professional tools, equipment and knowledge, we'll move your items hassle-free, including:
Workout equipment
Tables
Credenzas
Cabinets
Shelves
Valuable items like paintings
Dressers
Office electronics
step by step
How Does The
Moving Process Go?
1. Step – Get An Estimate
Tell us what, where, and when you need to move and we'll offer you a free quote for the job.
2. Step – Planning Your Move
Our team will start planning and preparing tools, materials, and trucks for the move.
3. Step – Packing
We'll make sure that your belongings are adequately packed. For example, we'll sort, pack and load your furniture or a washing machine with extra care.
4. Step – Moving
Depending on your moving requirements, we'll use a suitable truck equipped with all the necessary tools and equipment.
5. Step – Deliver Things Safely
Finally, we'll unload, unpack and place your item wherever you want.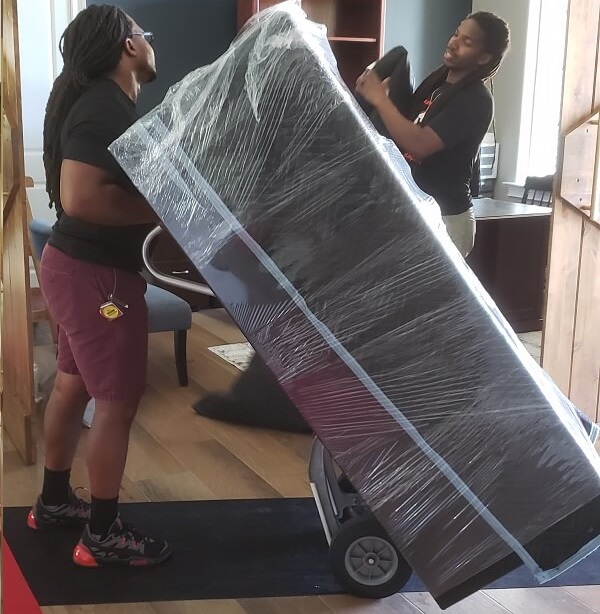 safe & protected
Your Items Are
Safe With Our Team
On these small moves, the safety of your items is our top priority.
To accomplish our task, we'll:
Carefully pack your item with high-quality packing materials
Ensure additional protection for fragile items
Wrap large items in moving blankets to prevent damage
Attentively load your things into the truck
Securely strap your item when it is in the truck
Safely transport to your new place
Gently unload and unpack your item
safe move service
One-item Moving
Cost Estimate
On average, our company will charge you $310 to $490. But, various factors will affect the final one-item price.
So, the best way to contact us is to fill out our inventory list to tell us what kind of item you want to relocate.
Don't forget to mention if you need to move a fragile or oversized item, because it requires additional protection we need to ensure.
Filing out the inventory list will provide us with essential information about your moving requirements. Also, you'll avoid additional fees. So it's best to fill out the form and get an accurate estimate of your one-item move.
why us?
We Can Provide
The Best Service
Fully Licensed & Insured
Our company is fully licensed and insured. We're a trustworthy, efficient, and reliable company you can count on.
Experienced Team
Our team members are trained and experienced pros who know how to move your item.
Fast Response
You will immediately get our answer. We are available during working hours and will respond as soon as possible.
Quality Trucks & Drivers
Our professional vehicles and drivers will deliver all your belongings damage-free.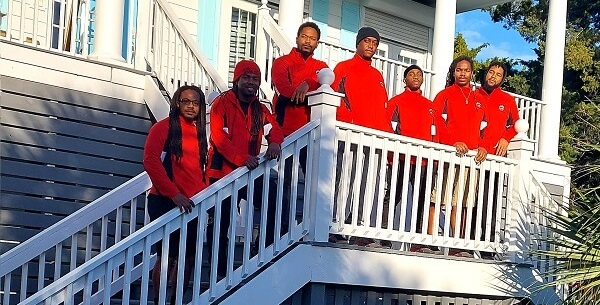 Tips & Tricks
Things To Do
To Prepare For The Move
When moving a single item, there aren't so many preparations as when moving an office or home. But keep these things in mind: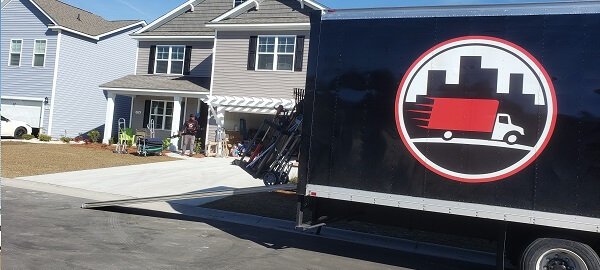 Please inform us about the item's specifications
Please give us the address where the item should be delivered
Be at your address when we arrive
If you need to relocate the appliance (washers, dryers, refrigerators) you should empty and disconnect them before we arrive
Clear the walking path from any obstacles
Pack your item or leave that to our crew
frequently asked questions
Important Questions About
Single-item Move
Can I Hire Movers To Move One Piece Of Furniture?

Yes, you can. But before you hire any moving company to move a single item, it will be good to outline what it is to be moved.
Can I Move a Single Item By Myself?

Some items are hefty and bulky, making them very dangerous for a single person or a few amateurs to handle independently.
Will My Moving Estimate Be Accurate?

Yes. Usually, estimates on small items are more accurate than larger ones. If you are moving your entire apartment, it's not easy to get a precise estimate.
How Much Does It Cost to Hire One-item Movers?

Each professional moving company sets its rates accordingly to the task. The final price depends on the item you want to relocate, the distance, additional services and other factors. We'll give you an accurate estimate if you fill out our inventory list.
How Far In Advance Should I Hire Movers?

Ideally, you should contact movers as soon as you're aware of moving, whether a small or oversized item. This is very important, especially during summer, since most moving occurs in that season.
Do I Need To Disassemble My Item?

It's up to you, but it isn't necessary. Our team has tools and equipment ready to disassemble your furniture or other items. Also, we'll reassemble it again at your new address.
What Items Will Not Be Moved?

We can't move flammable items, propane, chemicals, live plants, and anything that cannot be safely transported.
Will Luxury Movers Moving Company Protect My Items Properly?

Yes, we'll protect your belongings. Our professional team always uses necessary packing supplies, materials, and techniques to transport your things damage-free.