GET FREE QUOTE
Get The Help You Need In
Myrtle Beach At Hourly Rates!
Get a FREE Estimate And Let Us Do The Heavy Lifting!
Affordable Pricing
Stress-Free Experience
Licensed & Insured
Highly Trained Team
5.0 Rating From 130+ Reviews
Item Safety Guarantee
Exceptional Customer Service
Locally Owned Business
Reasons To Hire
Why Do You Need Our
Movers by hour Service?
Avoid Heavy Lifting
If you want to avoid pulling muscles in your back or worse, leave the heavy lifting to our professional movers, who do it injury-free.
Don't Waste Time & Money
If you are moving on your own, you have to invest your time to make it and money to buy supplies. Hire us, and we will ensure everything necessary.
We Have Moving Experience
We have more than 700 moving jobs under our belt, so you can be sure we will use our experience to move you as efficiently as possible.
Our Service
Our hourly Service
Offers Different Options
In our Movers By The Hour service, our reliable movers help you with a moving-related need.
We will assist you with any part of your move; move as much or little as you need. The distance isn't important, or whether we are moving your home, apartment, office, etc.
You don't have to choose just one service in our offer. You can combine them all because, in the end, you are hiring us by the hour.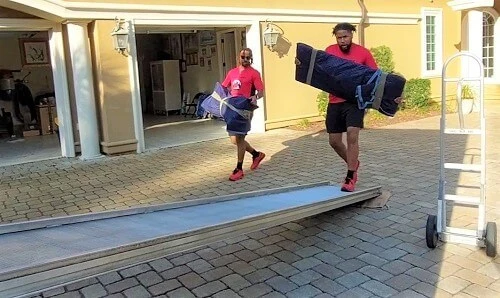 Services included in the Movers-By-The-Hour offer:
Packing & Unpacking
Our highly experienced crew knows which materials to use, how to pack your items efficiently, and how to unpack them safely.
Assembling & Disassembling
We'll disassemble, transport your belongings and reassemble them as they were before. It's easier to transport when disassembled.
why choose us?
You Will Get the Best Experience With Our Movers
Licensed & Insured
We specialize in fast-moving services. We're a trustworthy and reliable Myrtle Beach company you can count on.
Professional Trucks & Drivers
Our professional vehicles and drivers will deliver all your belongings damage-free and hassle-free. We always ensure safe and reliable transport.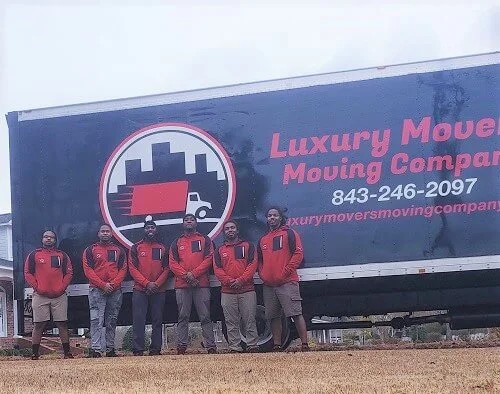 Punctual & Precise
Our movers-by-the-hour team will be at your location precisely as we agreed during our communication.
Affordable Rates & Quality Team
We are an experienced small business and pride ourselves on customer service with competitive rates.
Our Cost
Moving By Hour
Myrtle Beach Cost Estimate
Every move is unique making it impossible to tell the exact price. That is why we strongly recommend filling out our inventory checklist with the exact number of furniture, items, and boxes you want to relocate. Don't forget to mention all fragile or oversized items we should move with extra care. It is a great way to start planning your move.
Charges for Movers By Hour:
2 hours minimum
travel expense is $100
$105/hr for 2 movers
$135/hr for 3 movers
$165/hr for 4 movers
$30/hr for each extra mover
FAQ
Frequently Asked Questions
About Movers By hour Service
What Factors Can Affect Movers' Hourly Rate?

Several factors come into play, and here we'll mention some: the number of boxes, distance, truck access, elevators, packing and unpacking services, stairs, furniture disassembly, reassembly, and many others. That's why we recommend asking for a quote; it's free.
What Day/Month Is Best To Hire Movers?

The weekend is usually more expensive than other days. Also, the summer months are more popular than the winter months due to better weather, our peak season. The best option is to call us when you know you will move, and together we will find the best day/month.
How Far In Advance Should You Schedule Movers?

We recommend booking movers 12 weeks in advance during peak season (summer, holidays). If you can, book a move at least two months before the date.
Are You Supposed To Tip Movers And How Much?

It is not required, but it is a welcome gesture, especially if you are satisfied with the job they did. On average, the tip is usually 15-20% of the cost of the moving service.