Save time, effort, stress and belongings by hiring a reputable moving company for your next move. Choosing a good and professional moving company will minimize stress and unnecessary worry.

On the other hand, selecting an unprofessional and incompetent moving company will have the opposite effect.
There are several things to consider before hiring a moving company.
First, you should vet potential moving companies to avoid surprising bills and scam companies.
Here are some simple steps you should follow before hiring any moving company.
How To Pick a Good Moving Company?
Choosing the right moving company is crucial for a successful and smooth move.
Consider taking these steps before signing a contract to ensure you hire a good moving company.
Start Early
Check Licenses and Certifications
Qualifications
Hire a Local Movers
Read Reviews and Complaints
Investigate Additional Charges
Verify The Address
Moving Inventory is a Must
Ensure They Offer Services You Need
Get a Written In-home Estimate
Attention To Details
You should start your research as soon as you know the moving date. It's best to start researching moving companies at least 2–3 months before the move.
Keep in mind that moving companies are usually swamped during the summer months.
However, take your time and find as much information as possible about the moving company.
Check Licenses and Certifications
Check if the company runs a legitimate business.
Verify their U.S. DOT number and check the company license through the FMCSA's site if you are moving out of state. Check with your local consumer affairs agency if you want to hire a local company.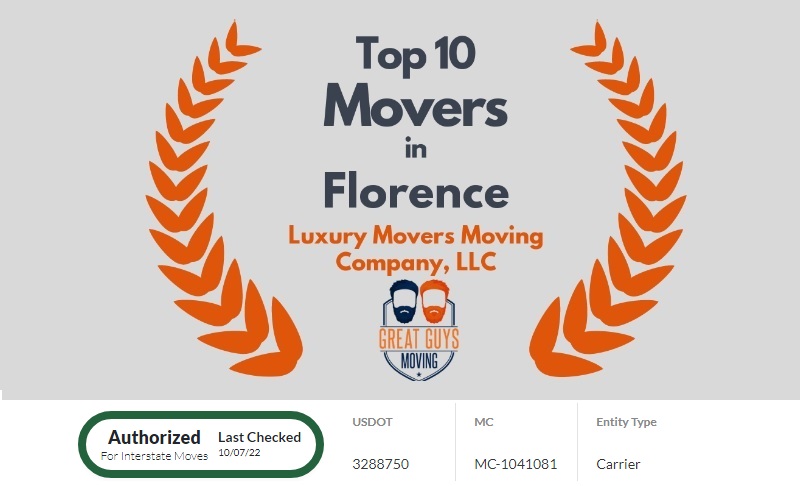 A professional moving company should have educated, highly trained, skilled and experienced team members. In addition, they should have a detailed moving plan adapted to your specific situation and follow it.
There are plenty of websites and online brokers that can assist you in finding the best moving company. However, you can look for local moving companies with offices in your area. That will help you avoid scams.
Also, consider visiting the company's office and checking their equipment and tools. And the final benefit of hiring a local company is that you are supporting a small business.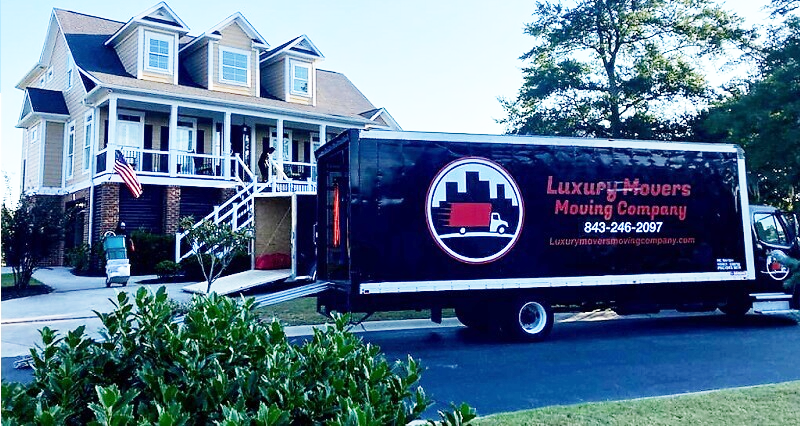 Investigate Additional Charges
Beware of extra fees that may distort the affordability of hiring a moving company.
These costs can cover:
administrative fees,
additional mileage fees and
complexity fees.
Plus, if you want other services such as packing and storage, those carry extra costs.
Read Reviews and Complaints
A company with too many unresolved client complaints or reviews is a bad sign.
Online research can tell you a lot about moving companies. Check their reviews, clients' testimonials and ratings.
Choose a moving company with a plethora of positive reviews, then take your time and read them to learn more about other clients' experiences.
Last but not least, ask your friends and family for recommendations.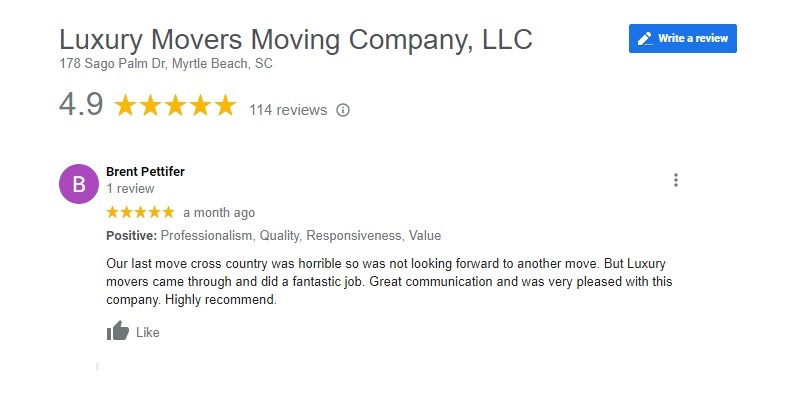 Use the map's street view tool to verify the moving company's address. You can ask for a business card and check the moving company's website.
Make sure the moving company's address is recorded and registered under the business name. Avoid addresses listed with residential names.
Moving Inventory is a Must
A trustworthy moving company will take inventory of all your items and estimate the size and weight of your move. The weight of your belongings and the amount of space they occupy in the truck play a significant role in determining the final price.
Ensure They Offer Services You Need
Want to move a few streets away, out of state, or do you need to relocate your hot tub or piano to another address?
These are very different types of moves, so you should check if they provide the services you require.
Get a Written In-home Estimate
In-home estimates are the best way to get a reliable and accurate quote since movers can see how many items you have and whether there are any obstacles to your move (stairs, hard-to-access location, etc.).
Whenever a moving company gives you an estimate, make sure it is in writing. Verbal estimates are unreliable.
Movers who provide highly detailed quotes and inventory lists for your move are likely to be able to do that job for the price they offer.
Additionally, it will reduce the possibility of any surprises during the move.
Tips On Avoiding Moving Scams
Unfortunately, there are many scammers out there looking to take your money.
It is easy to fall for a moving scam because they often look legitimate, sound friendly and it seems like they know what they are talking about.
However, keep these red flags in mind that may indicate you're dealing with an illegitimate moving company.
You can't find company information
If you visit a mover's website and can't find a physical address, the moving company's registration or proof of insurance, that is a significant warning sign.
It isn't a good sign if you trace the company's history and find out about multiple name changes. Unfortunately, moving companies with poor client evaluations often use this tactic to mislead potential customers.
Be wary of large deposits
A legitimate and reputable moving company won't demand large deposits in advance of the move. Pay upon delivery or you might never see your belongings again. It's best to pay with a credit card to protect yourself from fraud.
Ask the moving company you want to hire about any additional fees. If some additional fees apply to your situation, that's OK, but they should be discussed in advance.
Never sign a blank contract
Don't do that, really. Instead, check your contract carefully and confirm that all your items are listed in the inventory list. Something that is not listed in the inventory list cannot be the subject of a claim.
If a moving company doesn't accept standard payment methods such as credit cards but only direct deposit or cash. That's a big red flag.
Company isn't licensed through the FMCSA
The FMCSA stands for Federal Motor Carrier Safety Administration and they track and regulate the moving industry.
So every reputable moving company has a USDOT number, which you can find on its website or the FMCSA's database.
To find the right moving company to handle your next move, you should do some research to make sure it is reputable, legitimate, trustworthy and reliable company.
After that, the whole moving process will go smoothly.
We have compiled a list of things you should check before hiring a moving company and a list of red flags to avoid a fraudulent company.