Let's admit it – Moving is a stressful process, no matter where or what you need to move.
There are so many things to keep in mind. You should worry about hiring movers, packing your items, cleaning the house/apartment, prepping your new house or apartment, and the list goes on. It's an overwhelming task.
Although moving is challenging, there are moving guidelines that will make the process more stress-free and smooth.
How To Get Ready To Move Out?
In this article, we will go through the entire before-the-move process.
Then, thanks to our moving checklist, you will prepare your home and yourself for the coming weeks.
A good and detailed plan will ensure your move stays on track. If you follow our moving guides, when the move day comes, you will be well prepared and ready for everything that comes in the day.
Here you can check out the scheme we will work out in detail.
FIRST PHASE: 8 Weeks To 4 Weeks Before The Move
SECOND PHASE: 4 Weeks To 1 Week Before The Move
THIRD PHASE: 1 Week Before The Move
FOURTH PHASE: Days Before Moving Day
FIFTH PHASE: Moving Day
FIRST PHASE: 8 to 4 Weeks Before The Move
As professional movers, we recommend you prepare for your move 8 weeks before your move date. The earlier you start, the easier it will be when the moving date gets closer.
Set your moving budget
Plan Your move-out
Hire moving company
Schedule your move-in time
Declutter old and broken items
Disconnect and connect
Research renters insurance
Get packing supplies
Set Your Moving Budget
It seems obvious, but many people neglect it. From this point forward, you should include everything in your budget – moving company, packing materials, food and drinks on moving day, repairs and other things.
Plan Your Move-out
Contact your landlord on time. It is crucial to arrange the final walkthroughs to get your security deposit back. If you are moving out of a house you have sold, check with the agent when you have to move out, or check the contract. However, if you are moving out of a rented apartment, agree on a date with the landlord.
Hire Your Movers
Don't put it off. The best advice we can give you is to schedule your movers as soon as you know the exact move day. For example, the company needs to know the move date 2 to 4 weeks in advance.
If it is season time (usually during peak summer months), movers will be booked months in advance. Once again – don't delay this one.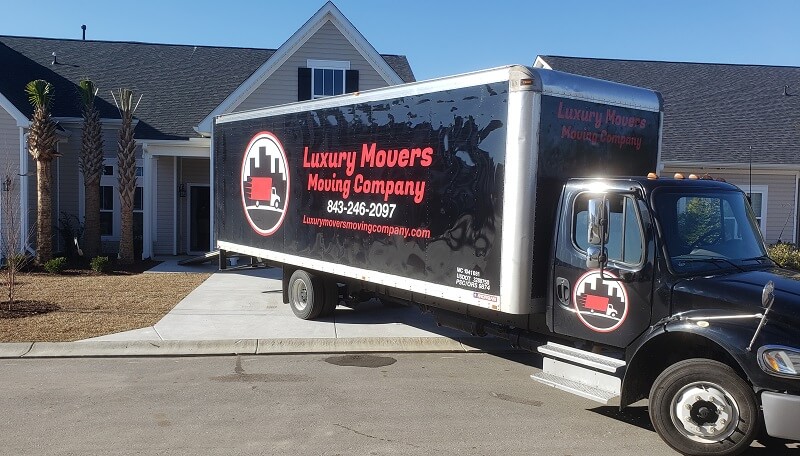 Schedule Your Move-in Time
Let your new landlords know in advance of your move-in date so they have enough time to prepare moving elevators, parking spots and the apartment or house on that day.
Declutter Old And Broken Items
Moving is a perfect time to go through your old items that can't be used anymore and throw them away. It's essential if you move into a smaller apartment or house.
Disconnect And Connect
Contact your utility companies to disconnect services at your current place and install them at your new space. That's how you'll cut down wait times if you call them after moving in.
Research Renters Insurance
You should choose renters insurance before you move in. Make sure to properly read your lease before moving in because particular apartments require it.
Get Packing Supplies
After decluttering, you'll have a better idea of the amounts of items you want to relocate.
Prepare:
packing tape
bubble wrap
markers
boxes
other packing materials
However, our company offers a packing service, too. If you choose this service, we'll come with all the packing materials, so you don't have to buy any.
SECOND PHASE: 4 to 1 Week Before The Move
As the moving date gets closer, you should eliminate unwanted items to make your move more manageable, change your address, and start packing.
Donate things you don't need anymore
Change your current address
Ask for a day off
Cancel services and memberships
Start packing
Minor Repairs
Think beyond your first day
Donate Things You Don't Need Anymore
Remember when we said you should get rid of items you don't need or use anymore. If these things are in good condition, find them a new home. For example, you can donate or sell your books to the local library or give your clothing to a donation center.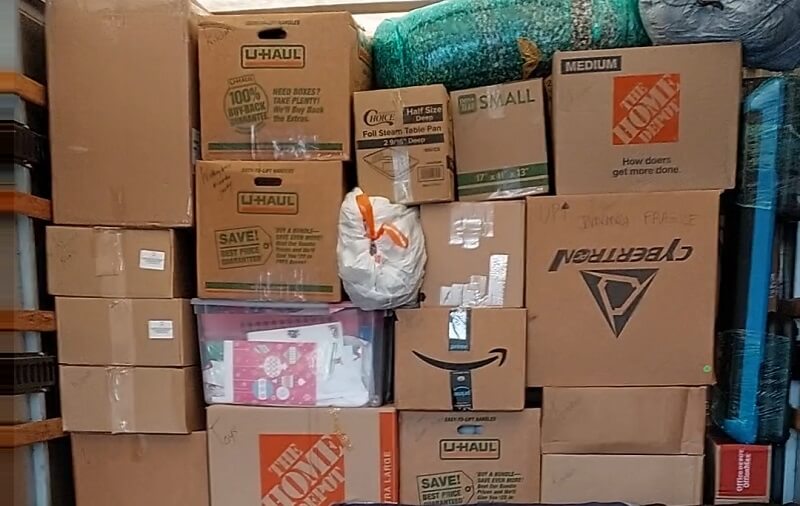 Change Your Current Address
Get in touch with the post office to change your address. Also, you should inform any subscription services (banks, billing entities) with your updated address. Finally, don't forget to update your driver's license.
Ask For a Day Off
If you are moving on a workday, inform your employer that you will need a day off. You should take the day off to supervise the move and instruct the movers where to put things. Also, check how long the move will take because sometimes it can take up to 2-3 days.
Cancel Services And Memberships
You should cancel any memberships, amenities or services you won't use when you move, such as gym membership and others.
Start Packing
Start packing two weeks before move day. Great tip – label your boxes based on the rooms they will be put in. Put heavy items on the bottom and light items on the top. It is crucial to keep fragile items in their own boxes. For example, avoid putting together an expensive and valuable vase with a cast-iron pan.
Now it's a good time to do minor repairs, such as loose tiles or missing fixtures, replace light bulbs, cover light sockets properly, check the vents, heating and AC. Leaving your house or apartment in good condition is a basic tenant requirement.
Think Beyond Your First Day
It can be overwhelming, but worth it. Do you need to paint your new home before moving in? It's a good idea to do it before you unpack your items. Then, before move-in day, clean your new home to ensure it's in tip-top shape.
THIRD PHASE: 1 Week Before Move
After weeks of coordinating and ground work, your move day is only a week away.
It would help if you kept packing these final days before the move date. Also, confirm appointments with the moving company and prepare a bag with essentials.

Confirm dates and times
Keep packing
Have a plan set for your children or pets
Confirm Dates And Times
Better to be sure than miss any info. Check in with your moving company and your new house/apartment to confirm dates and conditions. Also, provide your movers with any additional instructions they need to know, including how to find your current home or where they can park the moving truck.
Keep Packing
Don't pause packing your belongings; it's the last week before move day. Just keep packing. At this phase, 90% of your things must be packed.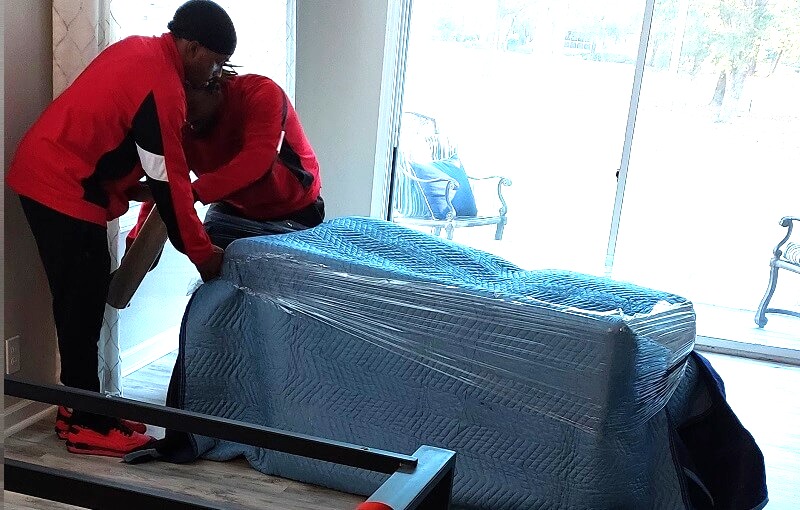 Have a Plan Set For Your Children And Pets
Arrange for babysitting and pet sitting at least a week or two before move day. Or you can leave them with friends or family if they agree. Children and pets will interfere with the movers and slow down the moving process.
FOURTH PHASE: Days Before Moving Day
The final few days before moving are often some of the busiest days. Stick with our checklist and you'll be ready for the big day.
Finish packing
Have a potluck
Pack an essentials bag
Check your tech
Cleaning
Finish Packing
Set aside any items you'll need or want to move, such as valuables, necessary paperwork, family heirloom and other things your movers can't move. It's an excellent tip to label boxes you'll need to unpack first when moving into your new home.

Leave aside things such as chargers, laptops, hygiene items, clothes you will wear on the move day, and mobile phone, and pack them last.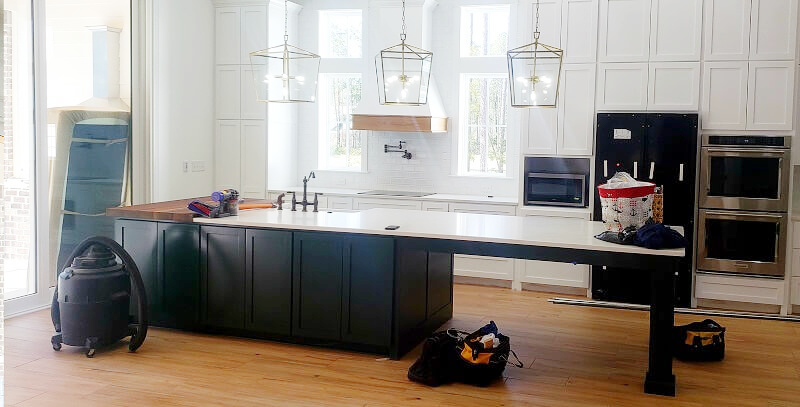 Have a Potluck
Before the big day, empty your fridge and make takeaway a priority. Prepare your food days in advance or order some fast food or lunch with family or friends if they live nearby.
Also, don't forget to unplug and clean your fridge if it's going with you.
If you are packing any laptops or desktop computers, back up them. Bonus tip: take pictures of the complex wiring to know how to install them again.
Pack only the things you'll need access to during the move day and immediately after arriving at your new home.
Include these items in your essential bag:
important documents
medications
mobile phone and chargers
basic toiletries
changes of clothes
anything else you might need for your first night in a new home
Cleaning
We already mention that security deposit, so make sure your old property is tidy and clean. Also, make sure the house or apartment is in good condition.
FIFTH PHASE: Moving Day
It's here! It's moving day! If you have followed our moving tips, all you have to do is relax and let us handle the work.
Welcome movers
Take care of yourself
Do a final walkthrough
Welcome Movers
Your movers will need guidance on where to park and what items go where at your new house. Check out the inventory list to make sure everything's moved. Also, it would be very nice if you provided your movers with some refreshing drinks, such as water, soda or sports drinks, and snacks. It is nice to show them a bit of kindness. Keep in mind that they are doing hard physical work for hours.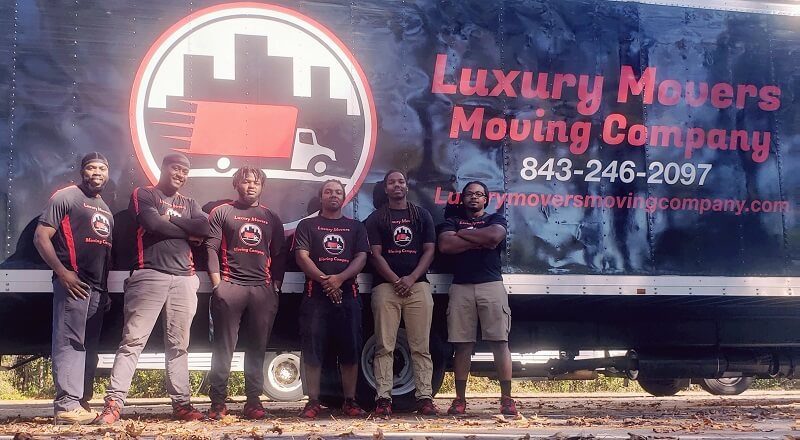 Take Care Of Yourself
You should eat well and stay hydrated. You can pack a cooler with drinks and food. Keep your drinks and food in a special bag that you can easily use when you need it.
Do a Final Walkthrough
Before you lock the house or apartment, check each room again to make sure you haven't left anything behind.
For a little extra help before your move day, check out our Moving Checklist. This way, you'll break your move into smaller tasks.
Complete the form with your name, last name, and the email address to which you wish us to send the moving checklist. Then download it and tickle each box you have solved.
Conclusion
Moving is a stressful process. There are many things to think of: packing your belongings, hiring movers, prepping your new home, etc. However, there is a way to make the moving process go smoothly. Follow our checklist, hire a reputable and professional moving company and your moving will be a breeze.